5 keys to optimising your engine's performance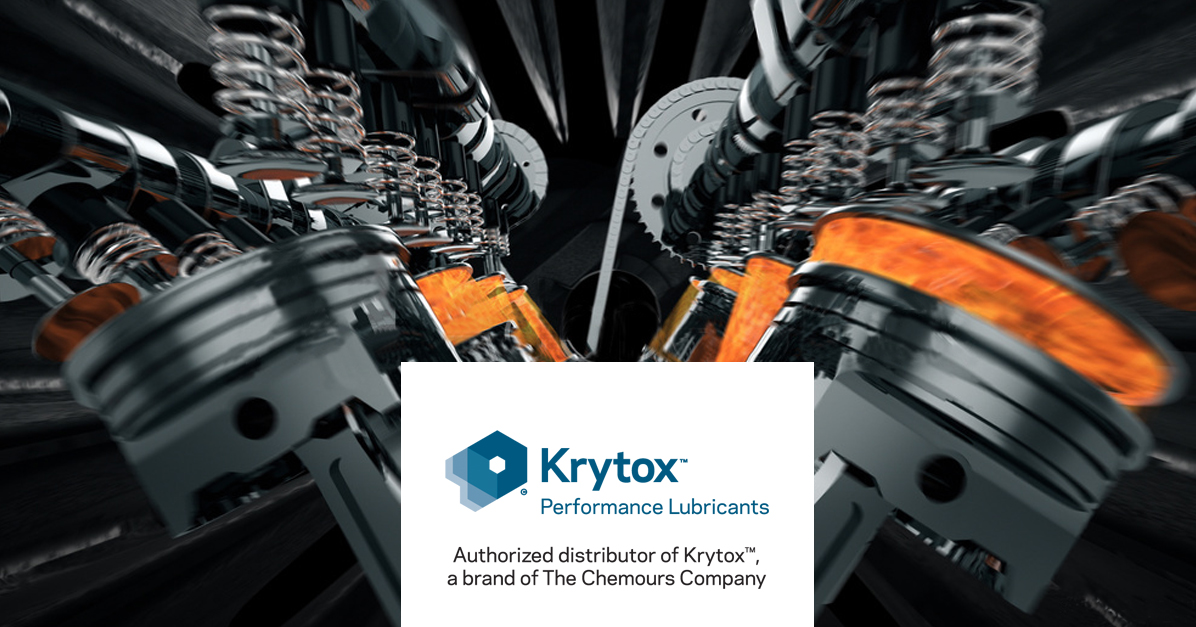 1. Choose the right lubricant
Synthetic lubricants, such as those made by Krytox™ oils and greases, reduce friction, which means they help engines last longer. When compared to conventional oils, they perform infinitely better – creating better lubrication, but also working even in high temperatures, which explains why you see them used so often on performance vehicles.
Perfluoropolyethers (PFPEs), can offer superior thermal and chemical stability, low volatility, and outstanding lubricity at high temperatures – especially in extreme conditions, thanks to their physical and chemical properties.
2. Check the ignition
Until you get a warning light or your ignition doesn't work, how often do you check it? Spark plugs need to change regularly, but the ignition itself should also form part of your regular maintenance checks.
A misfire or light off means increased tailpipe emissions, wasted fuel, but more importantly, lost power. Every bit of lost power – no matter how small – affects your engine's performance.
3. Think about a larger throttle body
Depending on the type of engine you're running, you can gain as much as 10-20 more horsepower and comparable torque from upping the size of your throttle body. But as a word of warning, if you take this too far you can end up losing power.
Do also remember that not every engine will suit a larger throttle body, and a larger throttle needs higher-flow fuel injectors. If you do change the throttle body, it's then worth thinking about getting a dyno tuner to make adjustments to your fuel and spark curves, which will fine-tune your throttle upgrade.
4. Consider a dual-plane manifold
Don't get so caught up thinking about horsepower that you forget about torque. Torque needs to hand off smoothly to horsepower at wide-open throttle. But you're not going to get that with a single-plane intake manifold – not smoothly, anyway.
A dual-plane intake manifold allows an engine to breathe at high rpm while offering great low- to mid-range torque. This ultimately means higher horsepower figures and greater torque numbers during acceleration. High ceilings deliver horsepower, but it's the dual-plane manifold's long intake runners that will give you torque.
5. Think about your cylinder head
Bigger doesn't always mean better, but the right cylinder head swap can get you more power. Before you make any decisions, look at the valve and port size as well as flow numbers, so you make an educated decision.

For more information on noise prevention and the many other benefits of choosing the right lubricant, download the latest eBook from the lubricant experts Krytox™, Choosing the Right Automotive Lubricant: Ensuring Optimal Performance for Extended Vehicle Life.
2020 The Chemours Company FC, LLC. Krytox™ and all associated logos and graphics are trademarks or copyrights of The Chemours Company FC, LLC.
Source : Dge-europe.com