Airtech update his brochure dedicated to the composite market
Airtech, world leader in vacuum accessories and peripherals for the processing of composite materials
Airtech offers the widest and most complete range of vacuum bagging products.
Whether in :
vacuum bag,
Tear-off tissues,
release films,
and all the accessories you will need for the realization of your composite part,…
The Airtech range will meet your expectations.
Airtech has updated its infusion brochure and has selected from its wide range of products to meet all the problems associated with this type of application, as an example:
Vacuum bag,
Micro-perforated release film,
adhesive tape, release films,
peel plies, and seals
in order to make a successful infusion whatever the shape, dimensions or complexity of the piece to be made.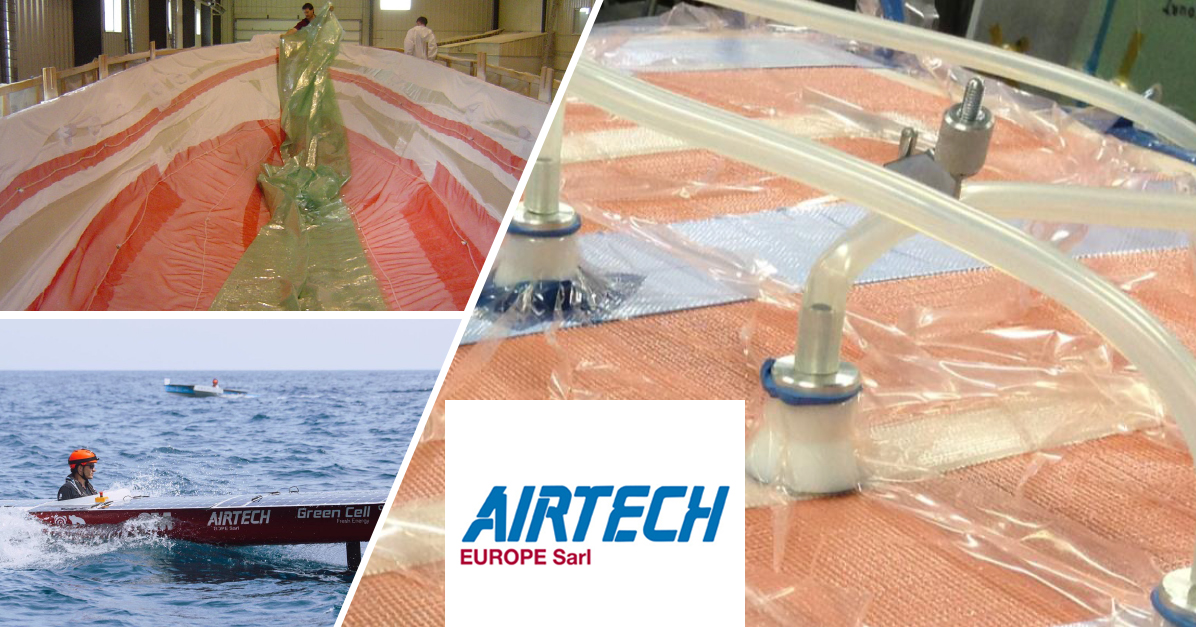 More informations :
Do you need information about Airtech ? Contact our technical department on +33 426 680 680 or fill in our contact form.
Download the Airtech brochure dedicated to composite market :