Araldite® 2012, streamline your production with a fast curing, radiation resistant adhesive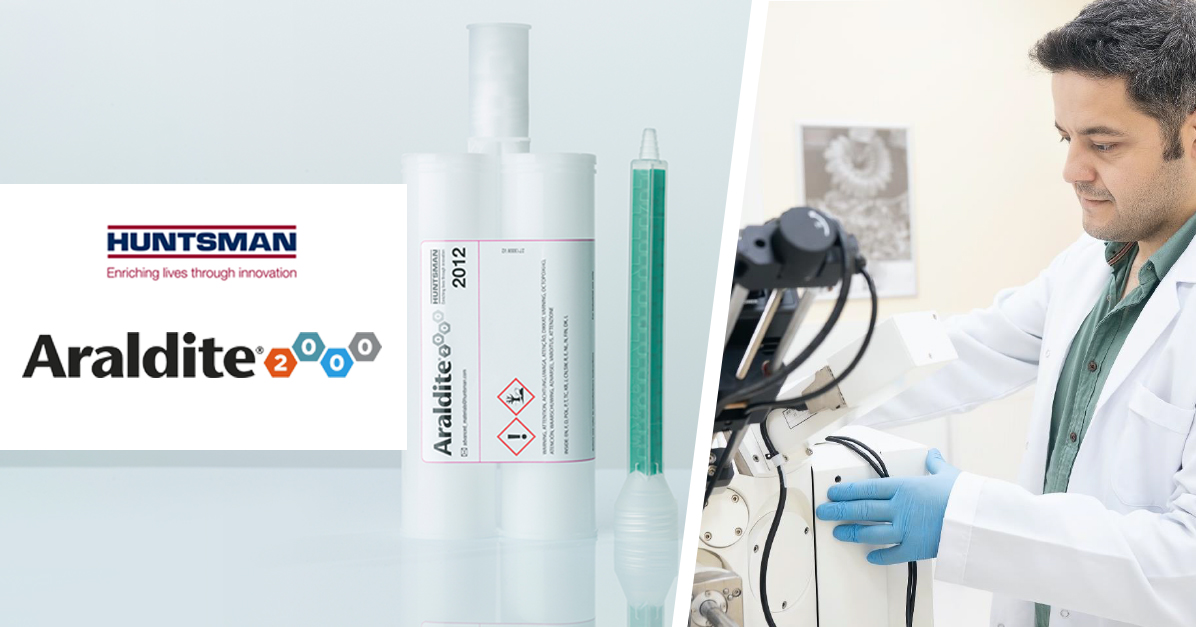 Optimise your production time with a fast curing, radiation resistant adhesive.
Araldite® 2012 adhesive is perfect for specialised work, such as bonding an X-ray scanner housing made of different materials.
The ability to bond metals and plastics means that this adhesive can be used for several applications, instead of using multiple adhesives. The short curing time speeds up the entire production process, saving time and achieving long-lasting bonds.
Araldite® 2012 : Product benefits
Fast curing

Self-levelling

Bonds multiple metals and plastics

Resistant to dynamic loads
Application areas
Encapsulation of electronic components

Assembly for medical instruments

Assembly of furniture
Focus on Araldite® 2012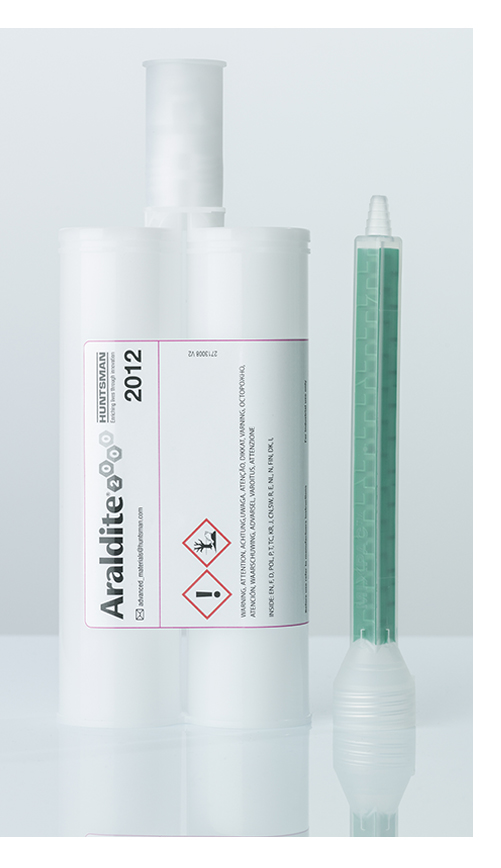 Two-part, 1:1 ratio / Viscosity 30 000 mPa.s / Pot life 6 min / Fixture time 20 min / Shear strength 18 MPa / Elongation at break 4% / E-Modulus 2500 MPa / Temperature range -40 à +70°C / Yellow
 Araldite 2012 is multipurpose two part epoxy structural adhesive, short open time, low viscosity
Araldite® 2012 is available : 
Download :

Reminder of the core range of the Araldite® 2000
Please see below for our eight adhesives capable of covering 80% of your bonding needs.
Discover them through this table :
           Two-part epoxy adhesive
          Two-part acrylic adhesive
Two-part polyurethane adhesive

Araldite® 2051
Ultra-fast curing, for applications
in extreme conditions
Find the best adhesives that you need
In this table you can identify the right product with the materials to be assembled, the maximum operating temperature and the service life required: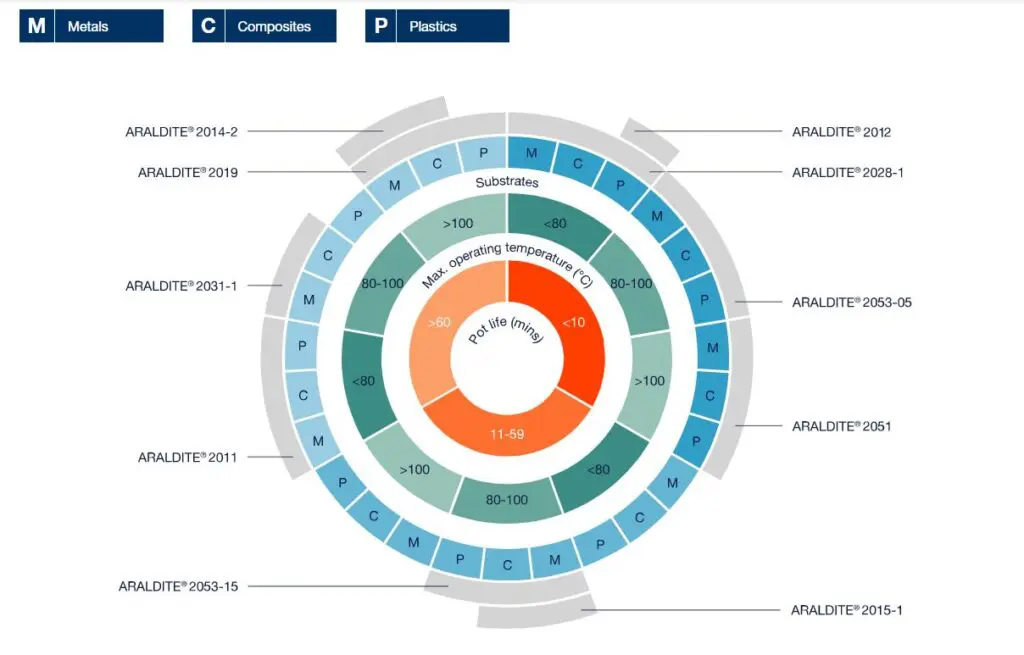 More information :
Need information on the core range of Araldite® 2000 or on the product range Araldite® ? Contact our technical department at +33 426 680 680 or
fill out our contact form.
Don't wait any longer to download the Huntsman – Araldite® Core Range brochure: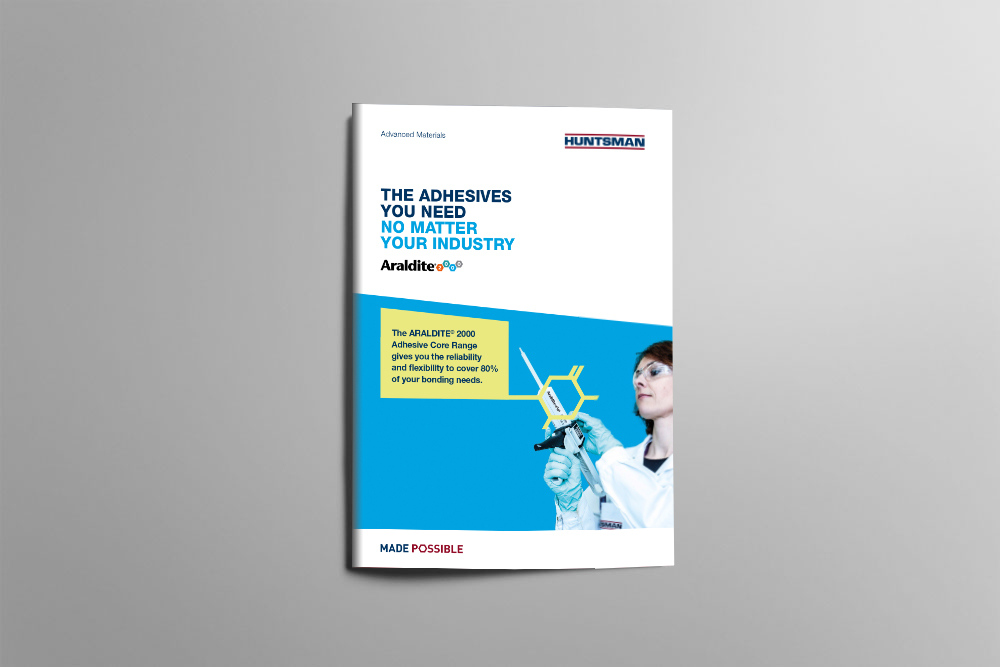 Download now the Huntsman white paper dedicated to the boating industry :