Araldite 2015-1: an exceptional adhesive for speed boats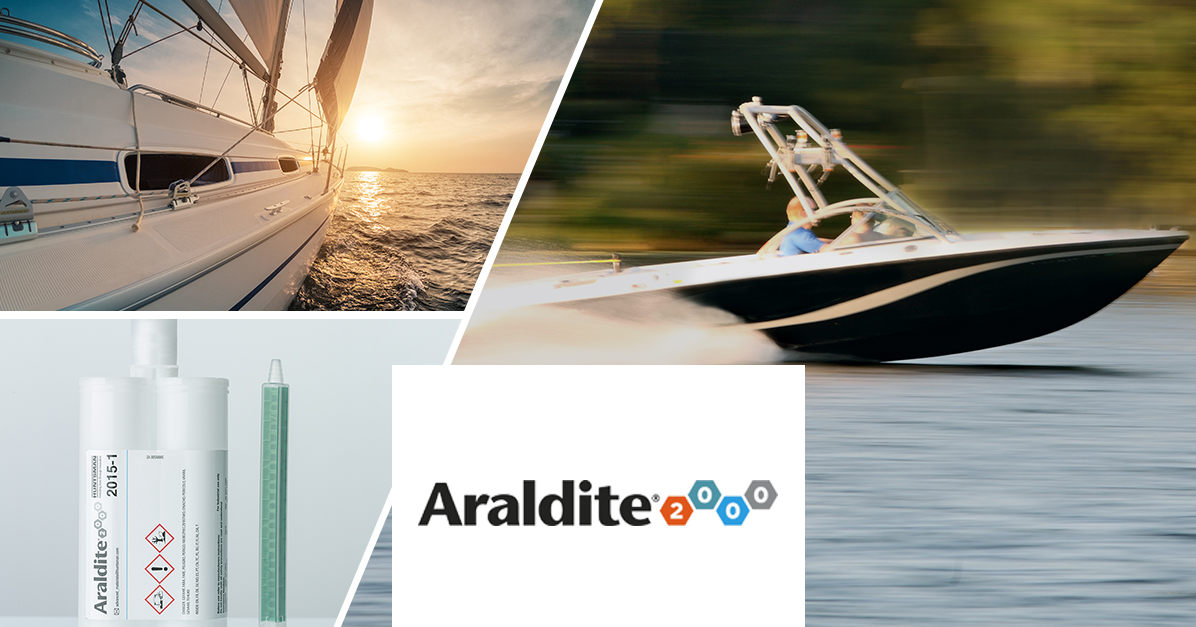 The Araldite® 2015-1 adhesive, an outstanding epoxy for speedboats, qualified by Lloyd's Register
In order to achieve speeds of up to 99 km / h, speed boats must be designed to be as light as possible. To reduce weight, the use of structural adhesives is an excellent solution to replace mechanical fastening systems (screws, riveting, welding, etc.)
Araldite 2015-1 adhesive is qualified to meet Lloyd's Register specifications, and can be used for structural bonding of aluminum, stainless steel or fiberglass / carbon fiber composite. It does not need for a specific primer, which makes it an excellent adhesive solution for a large number of applications in the marine industry.
It can be used to form durable assemblies that are resistant to marine environments, and thus helps reducing the maintenance costs in the long term.
In terms of process, its high viscosity as well as its long open time allow it to be used both on small assemblies and for large parts, such as for example hull-to-deck bonding.
Araldite 2015-1: key advantages
Epoxy adhesive ratio 1:1
Structural bonding
Toughened to withstand shocks and vibrations
Resistant to marine environments
Excellent adhesion on composites and metals
Lloyd's Register approved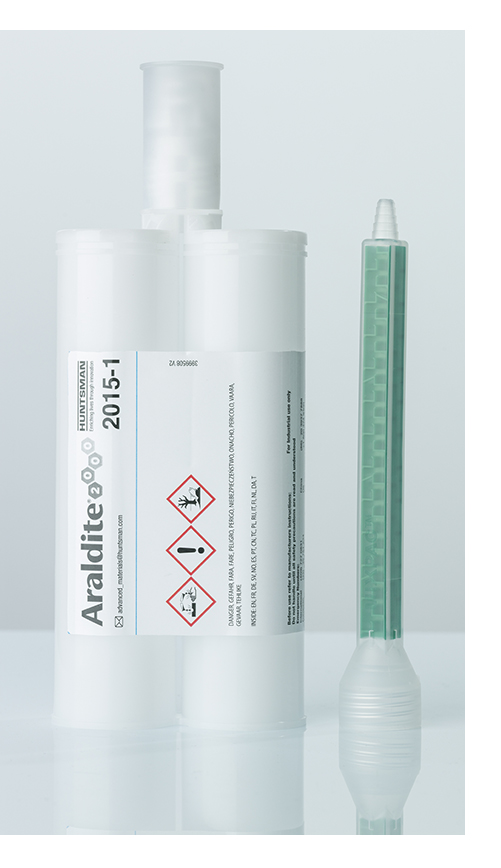 Araldite 2015-1 is a toughened two-part epoxy adhesive, with a very good resistance to weathering, and particularly suitable to bond composites.
Araldite® 2015-1 is available : 
Download :

Reminder of the core range of the Araldite® 2000
Please see below for our eight adhesives capable of covering 80% of your bonding needs.
Discover them through this table :
           Two-part epoxy adhesive
          Two-part acrylic adhesive
Two-part polyurethane adhesive

Araldite® 2051
Ultra-fast curing, for applications
in extreme conditions
Find the best adhesives that you need
In this table you can identify the right product with the materials to be assembled, the maximum operating temperature and the service life required: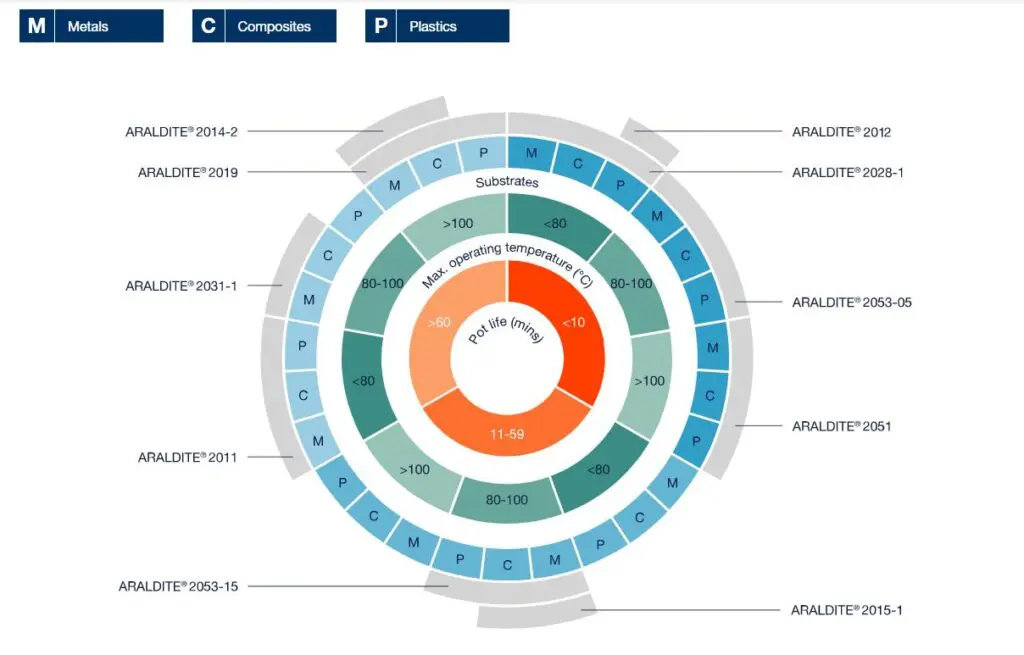 More information :
Need information on the core range of Araldite® 2000 or on the product range Araldite® ? Contact our technical department at +33 426 680 680 or
fill out our contact form.
Don't wait any longer to download the Huntsman – Araldite® Core Range brochure: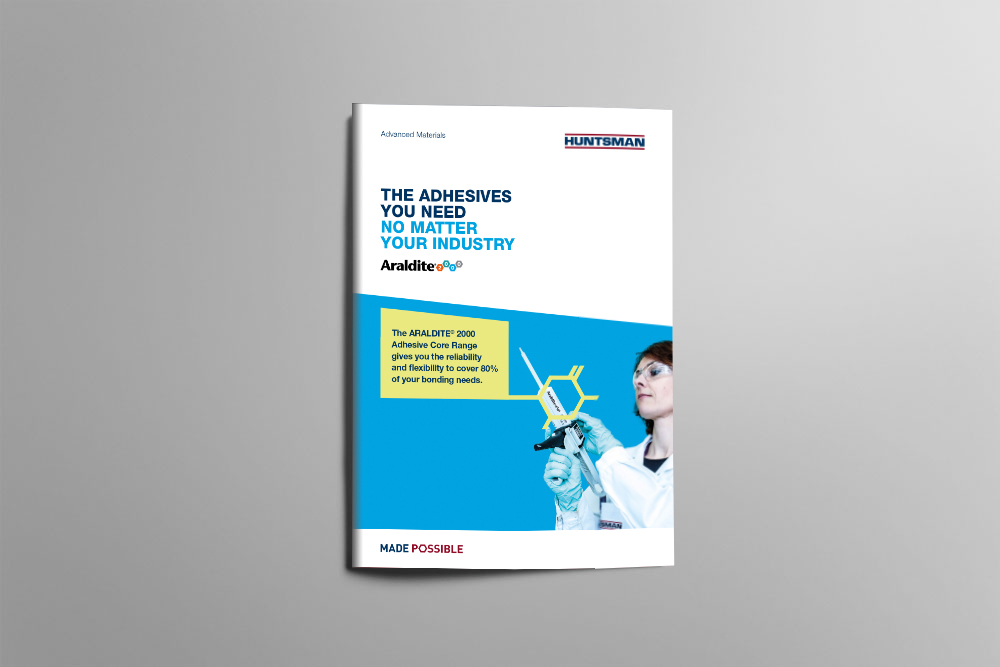 Download now the Huntsman white paper dedicated to the boating industry :