Araldite® 2048-1 2-part methacrylate adhesive for stainless steel to stainless steel bonding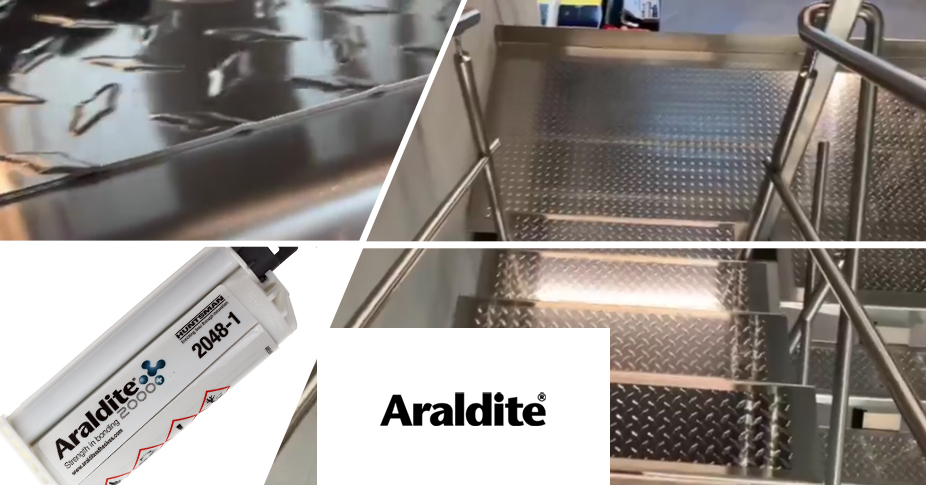 Araldite® 2048-1, ideal for bonding stainless steel to stainless steel
The customer :
Pragma-tec is a company specialised in the realisation of installations, whether they are engineering projects, welded steel or stainless steel construction, or the mechanical assembly of production equipment.
The Project :
A 100% made-to-measure staircase concept manufactured in their workshops. To do this, a 3D study was carried out by their team
The design  :
Central stringboard: IPN laser welded and sandblasted
Steps: brushed stainless steel folded sheets.
Railing : brushed stainless steel 304L
Safety : treadtex anti-slip sheet
Below is a video of the 100% made-to-measure staircase concept:
Bonding of stainless steel gratings on the steps
Pragma-tec called on our technical expertise to meet their needs: bonding stainless steel gratings to the stainless steel steps to provide an anti-slip surface and guarantee user safety.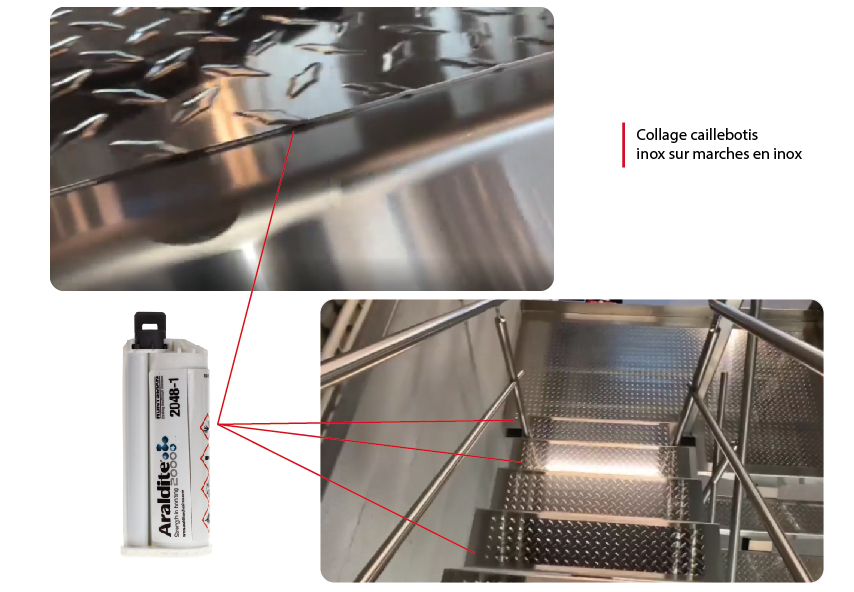 Solution
Samaro proposed the Araldite® 2048-1, which following trials was validated by the customer.
Benefits of Araldite® 2048-1
Two-part methacrylate adhesive requiring little surface preparation
Stainless steel / stainless steel compatible
Cures at room temperature
Flexible
Technical characteristics of Araldite® 2048-1
Two component 10:1
Epoxy Adhésive
Viscosity 30-45 Pa.s
Mix ratio 10:1
Colour : black
Pot Life : 10 min
E-modulus 360 N/mm²
Elongation at break : 91%
Shear strength 24 N/mm²
Araldite® 2048-1 is available :
Download :
More Information :
For more information on Araldite® 2048-1 or the Araldite® product range, please contact our technical department on +33 426 680 680 or
fill in our contact form.
Thanks to Pragma-tec for the permission to use their video.