Araldite® 2051: fast assembly in extreme conditions for wind industry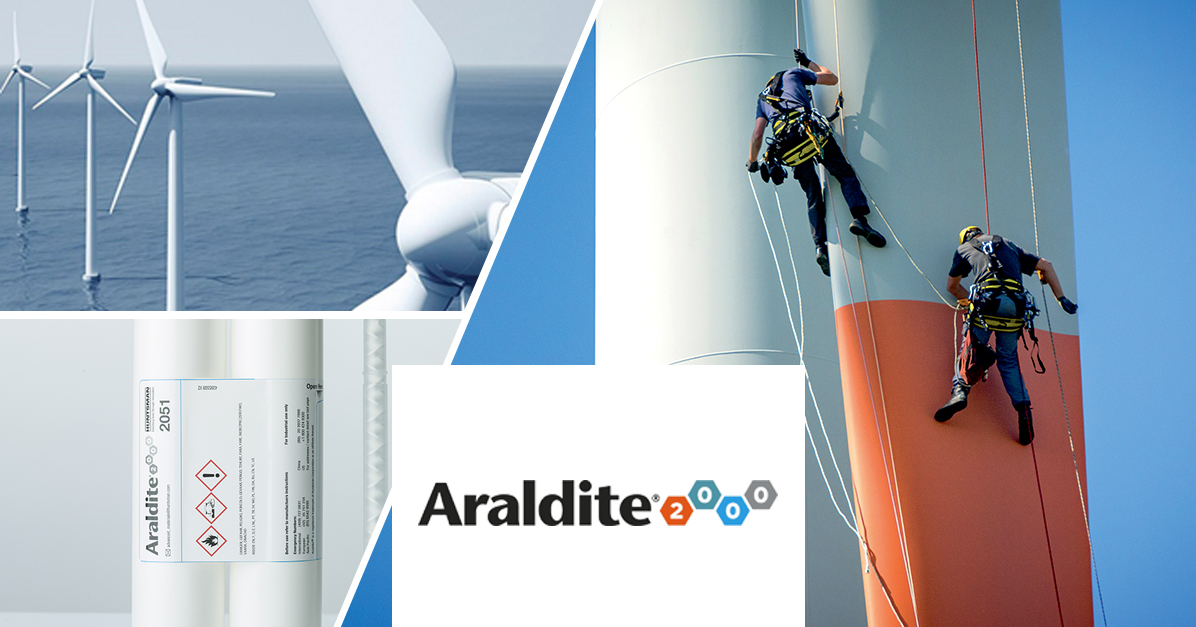 Araldite® 2051, Speed up assembly time with a short curing time and the ability to bond on wet surfaces.
The preventive and curative maintenance of wind turbines is an expensive but necessary operation. The lubrication of bearings, the lubrication of the braking system, the repairs in the nacelle or even directly on the wind blades, or even the bonding of sensors, must be done by specialized technicians, who must sometimes work in difficult weather.
Araldite 2051 is a multi-purpose adhesive that is already used for several kinds of repairs, whatever the weather: this product is able to cure at low temperature (down to 0 ° C). Plus, it doesn't need any special surface preparation on most substrates. It is even capable of polymerizing on damp surfaces (in case of rain for example).
Finally, its rapid curing and convenient packaging allow it to achieve reliable and durable bonding, and can help reduce maintenance costs by up to 70%.
Araldite 2051: key advantages
• MMA glue ratio 1: 1
• Structural bonding, resistant to shocks and vibrations
• Very fast curing
• Can polymerize at low temperature (down to 0 ° C)
• Can polymerize under water or on wet surfaces without surface preparation
 Araldite 2051 is a two-part methacrylate adhesive, with a very fast cure, specially designed for structural bonding of several substrates (metals, plastics, composite…) in harsh environmental conditions
Properties : Araldite 2051 is a structural methacrylate adhesive, ultra-fast cure, for extreme conditions applications (close to zero temperatures, or under water applications)
Araldite® 2051 is available : 
Download :

Reminder of the core range of the Araldite® 2000
Please see below for our eight adhesives capable of covering 80% of your bonding needs.
Discover them through this table :
           Two-part epoxy adhesive
          Two-part acrylic adhesive
Two-part polyurethane adhesive

Araldite® 2051
Ultra-fast curing, for applications
in extreme conditions
Find the best adhesives that you need
In this table you can identify the right product with the materials to be assembled, the maximum operating temperature and the service life required:
More information :
Need information on the core range of Araldite® 2000 or on the product range Araldite® ? Contact our technical department at +33 426 680 680 or
fill out our contact form.
Don't wait any longer to download the Huntsman – Araldite® Core Range brochure: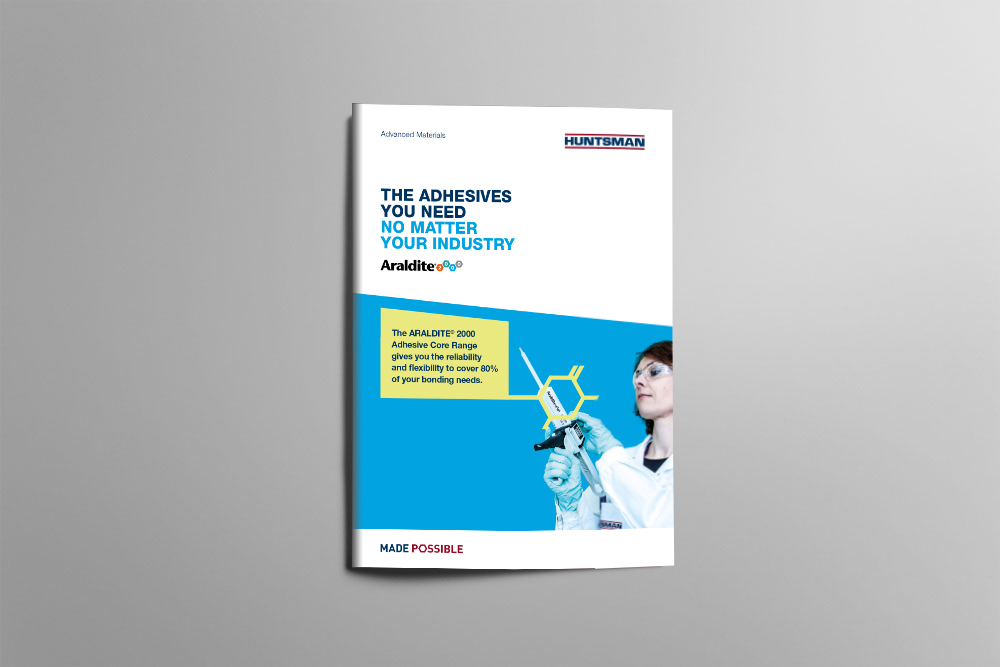 Download now the Huntsman white paper dedicated to the boating industry :