Bostik Born2Bond™ Fast Curing UV Gasket (UV-CIPG)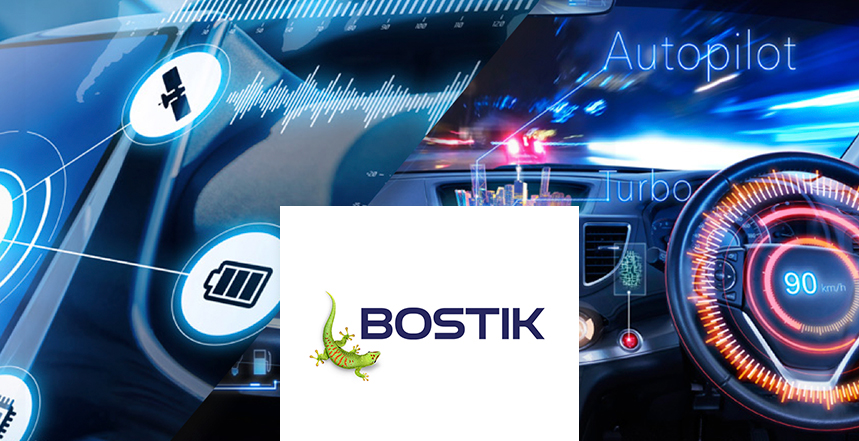 The Bostik Born2Bond™ UV Cure-In-Place Gasket (UV-CIPG) range is a revolutionary gasketing system, commonly used in applications that require a fast, cost effective and state of the art solution, such as in the electronic and automotive manufacturing sectors.
UV-CIPG adhesives can be easily applied with an automatic dispensing device that can be programmed to follow a specific application area. This method of application saves many hours of preparation and application of the sealant to a product's casing, and also helps to reduce the volume of materials used. The gasket is cured immediately during application using UV light.
The Born2Bond™ UV-CIPG range is Bostik's latest innovation in engineering adhesives and has been designed to meet the detailed and precise bonding requirements demanded by modern industry.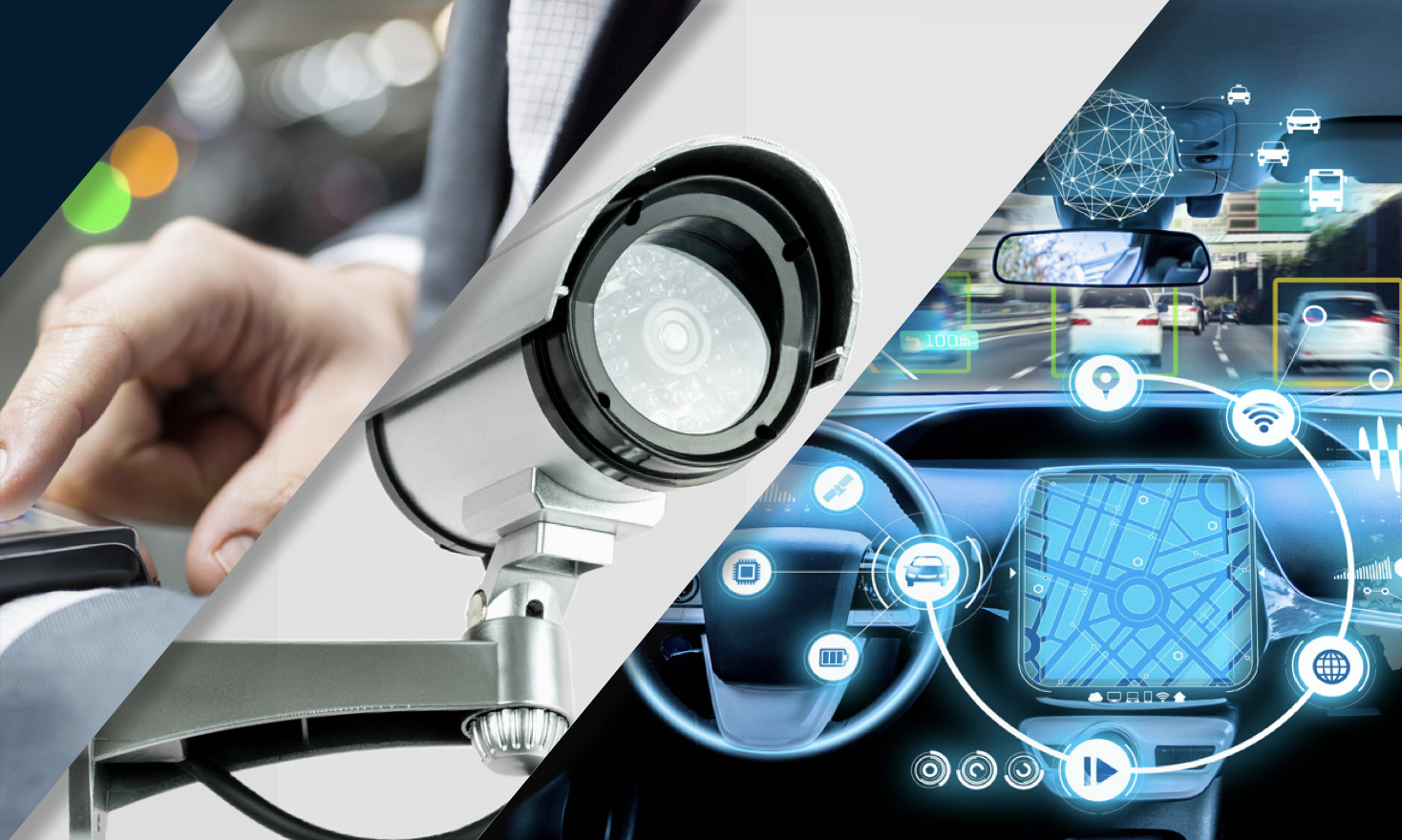 Bostik Born2Bond™ UV-CIPG Solutions: How does it work?
For water and dust protection applications, moulded and cut gaskets are widely used. These gaskets are usually assembled by hand. However, moulded gaskets are labour intensive.
Moulded gaskets
High labour requirements
High labour costs
High waste rate
Cost of the mould
Bostik Born2Bond™ UV-CIPG has been developed to meet the demands of modern manufacturing processes: high efficiency, automated processes, complex designs, small size, light weight, less waste and protection from water and dust.
With products that offer excellent elasticity and ease of processing, as well as exceptional quality, durability and strength, Born2Bond™ UV-CIPG is emerging as a leading choice for industry players.
Bostik Born2Bond™ UV-CIPG
UV curable
Low labour cost
No mould
High precision
Automatic robot dispensing
Main features
Extremely flexible and tough, it does not crack even when compressed or deformed
High thixotropic indices allow the creation of complex joints on flat surfaces or shallow grooves
Immediate curing by UV light
Allows for micro-distribution
Key benefits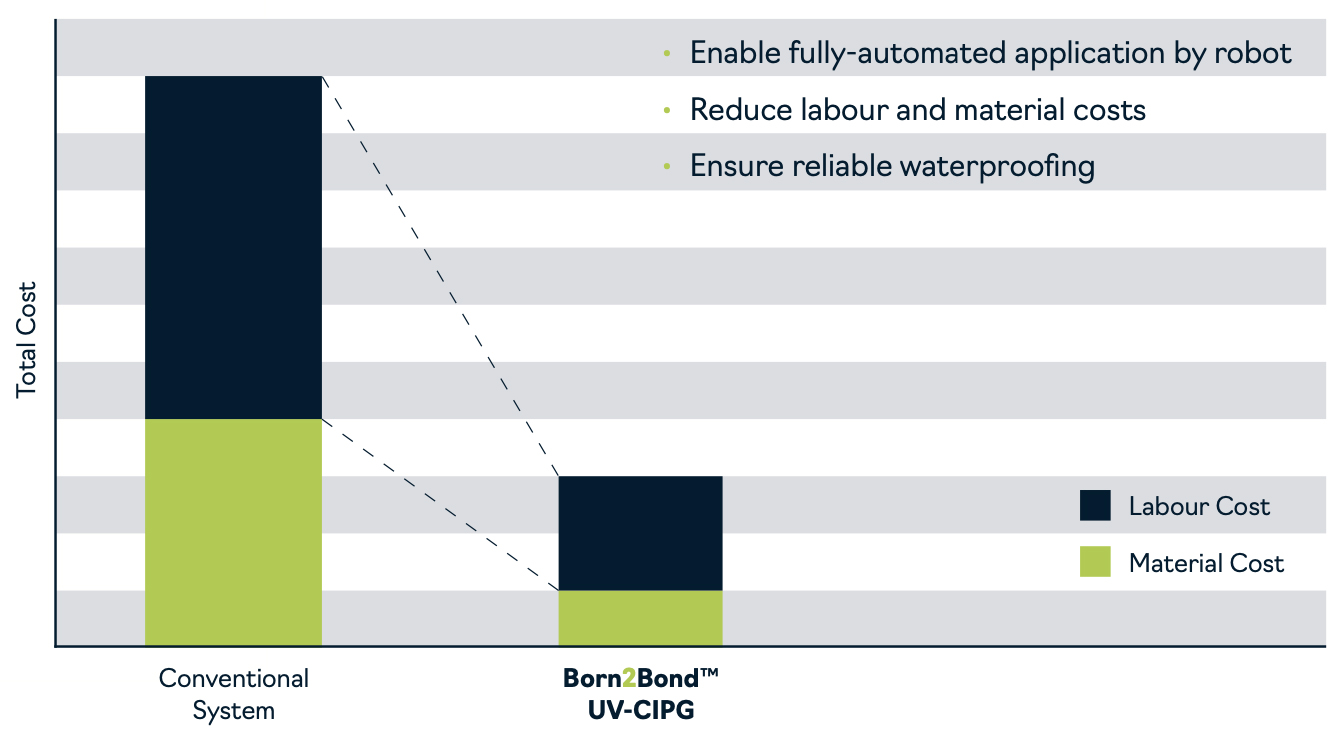 Application and equipment
Bostik Born2Bond™ UV-CIPG solutions can be dispensed using any technology, and Bostik can adjust the formula to cure at a specific wavelength if required.
Dispensing and curing equipment
Type of dispensing
Air
Cost-effectiveness
No cleaning required
Mecanical
Precise
High viscosity
Jetting
Suitable for ultra-fine dispensing
Insensitive to substrate irregularities
3-axis robot
N/A
Can be set to dispense automatically
Can be pre-programmed to deposit a complex model.
UV curing device
Metal-halide
Low adhesion at several wavelengths
Fast curing time
Can be cured completely
LED
No heat generation during UV irradiation, so no damage
Affordable and sustainable
Automated dispensing process
Carry out a programme. Designing precise application areas
Apply UV-CIPG. Automatic and precise application
UV irradiation. Immediate curing with UV light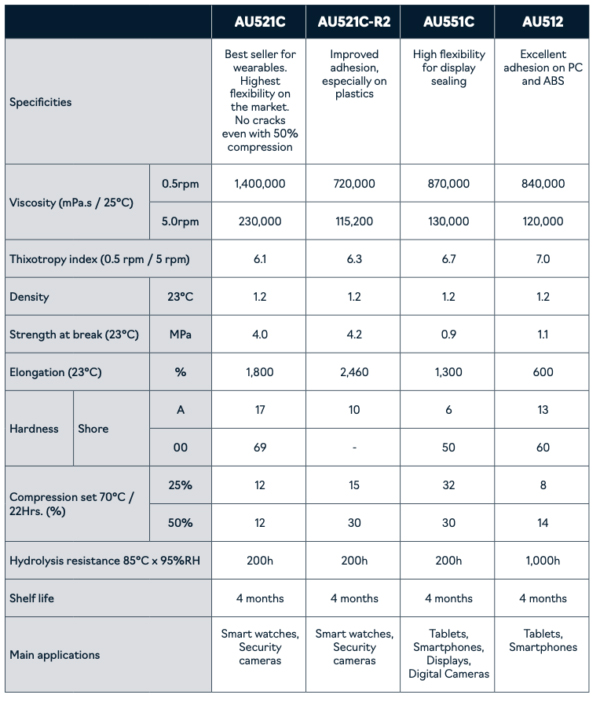 Why Born2Bond™ UV-CIPG solutions?
INNOVATION
Bostik is at the forefront of materials research. As we grow, diversify and innovate, our advanced adhesive technologies evolve with us to meet the ever-changing needs of manufacturers.
TECHNOLOGY (SOLUTIONS)
Innovation is in our DNA. We are constantly looking for new and better ways to do things. With a focus on centralised R&D and materials science, our innovation strategy can be broken down into three distinct levels:
Adhesives research and technology development
Product development and innovation
Technical support
LEADERSHIP
As an industry leader, Bostik understands the macro changes that are influencing markets and the industry, and provides innovative and intelligent solutions to address these major challenges for electronic and automotive manufacturers.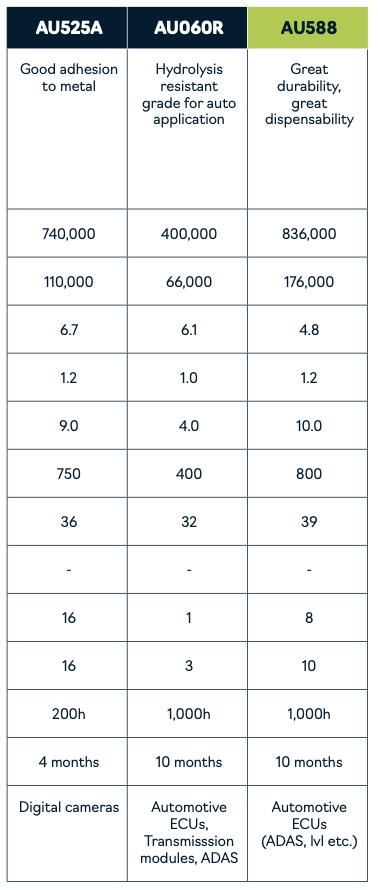 Bostik's global technical service network of industry and application experts is organised by market segment to provide dedicated support for all process and manufacturing specifics.
Bostik's extensive portfolio of technologies and adhesives expertise are at your service to define the best solution for each situation. For more information, please contact us today
Bostik Born2Bond™, the latest UV-CIPG AU588 solution
The new AU588 sealant solution is the latest innovation in engineering adhesives as part of the company's goal to create smart solutions for Industry 4.0, globally.
AU588 is UV reactive and offers high sealing performance and exceptional elasticity. It also offers reliable durability in high temperature environments and excellent resistance to hydrolysis. Its unique balance of high elongation and high tensile strength means that it will not crack, even when exposed to high compression ratios.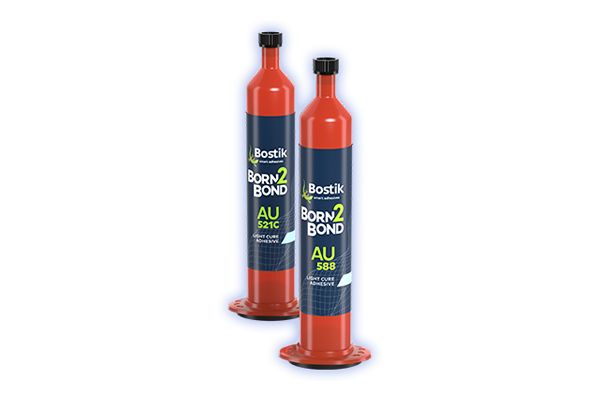 AU588 highlights
Easy to apply
Can withstand high temperatures
Resistant to hydrolysis, resistant to high humidity (85°C, 95% relative humidity)