Celebrating seventy years of good Lubrication™, MOLYKOTE™ brand specialty lubricants race …
Austin Dillon to drive No. 3 Dow MOLYKOTE™ Chevrolet Camaro ZL1 Sept. 9 at Indianapolis Motor Speedway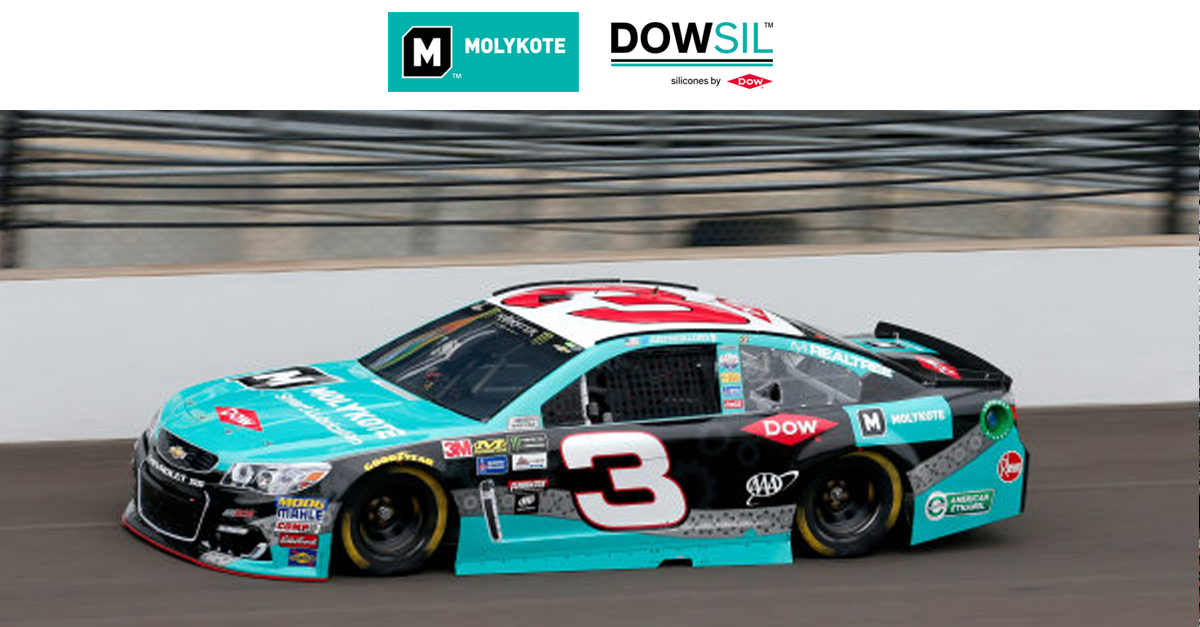 INDIANAPOLIS, Indiana
August twenty eight, 2018 – MOLYKOTE™ lubricants often ar used underneath the hood of driver capital of Texas Dillon's racecar, however the twenty fifth running of the shop four hundred on Sept. 9 brings the addition of MOLYKOTE™ stigmatization on the facet panels of the No. 3 Dow MOLYKOTE™ Chevrolet Camaro ZL1. This is the second consecutive year for Dillon's racecar to hold MOLYKOTE™ stigmatization for the race.
"It's a point of pride that our products – including MOLYKOTE™ 111 Compound to keep engine compartment O-rings and gaskets in place – are used in Austin Dillon's No. 3 car from week to week; Austin and his team count on us to help keep their car on the track at high speeds and extreme temperatures," said Marjorie Dwane, Global Market Manager for MOLYKOTE™ Specialty Lubricants.
"We're excited regarding the chance to figure with Dow athletics, through its partnership with Richard Childress athletics, to again place our branding on the No.
3 car for the Brickyard 400. And because 2018 is that the seventieth day of remembrance of trustworthy MOLYKOTE™ good Lubrication™ solutions, being featured during this method at the race is extra-special for America."
In addition to siloxane compounds, MOLYKOTE™ automotive specialty material choices embrace greases, pastes, oils, dispersions and anti-friction coatings.
Full details ar offered on the MOLYKOTE™ automotive lubricants website, accessible via molykote.com.
About MOLYKOTE™ Smart Lubrication™
For seventy years, customers round the world have trustworthy the MOLYKOTE™ whole for performance and experience to resolve or forestall nearly any lubrication downside and to save lots of energy through good Lubrication™. MOLYKOTE™ solutions ar offered through a worldwide network of channel partners.
MOLYKOTE™ whole lubricants for the automotive market and industrial/maintenance, repair and overhaul (MRO) markets ar set to become a part of the new DuPont Transportation & Advanced Polymers business unit – Associate in Nursing business leader in superior engineering resins, adhesives, lubricants and elements.
The section serves engineers and designers within the transportation, natural philosophy, medical and industrial markets.
For more information regarding the MOLYKOTE™ brand, visit molykote.com.
Source : www.dow.com