Controlling the temperature of EV batteries and preserving the durability of electrified vehicle powertrains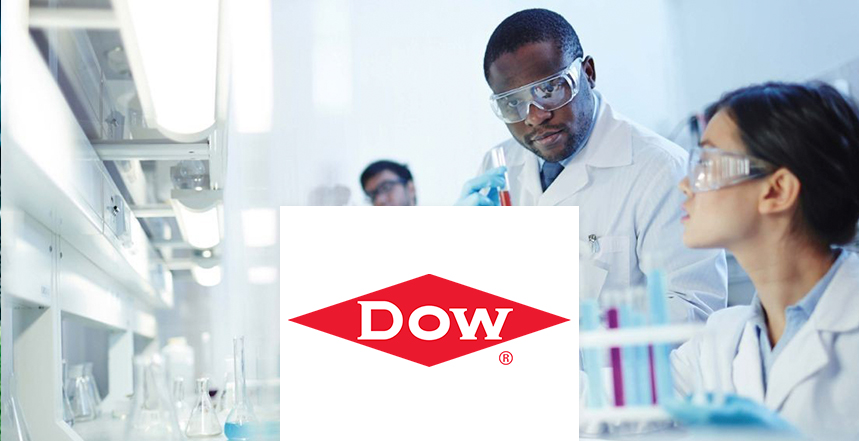 Dow Silicones is expanding its portfolio of products to control the temperature of electric vehicle batteries and maintain the durability of electrified vehicle powertrains.
EV BATTERIES AND POWERTRAIN DURABILITY IN ELECTRIFIED VEHICLES
The heat management issues posed by higher capacity, fast-charging batteries and high-density battery management systems (BMS) are among the EV design challenges addressed by Dow Silicones' products.
Dow's global network of research and application engineers work alongside its supplier and OEM customers in the specialist areas of batteries, BMS, power control units, inverters, chargers and electric motors. Its products – such as thermally conductive adhesives, fillers and encapsulants – prevent runaway, dissipate heat and ensure the durability of powertrains in electrified vehicles.
The good news for customers is that new products are coming to market this year, with more planned for the next three to five years.
"We have an extremely rich technical pipeline," confirms John McKeen, global director of technical service and development for mobility and transportation at Dow Consumer Solutions. "Earlier this year, we launched a new silicone sealant called DOWSIL TC-5515LT, specifically designed to dissipate heat in electric vehicle batteries. It is a UL V-0 rated material with a heat transfer coefficient of 1.7 or 2W/m-K, depending on the test method chosen. Its specific gravity is lower than some competing materials, allowing it to save weight while providing adequate thermal conductivity.
"As required by customers, the new product has good non-flowing behaviour and low crushing force for assembly or even rework if required," he continues. "We designed it to be easy to apply. You have to insert a prismatic cell onto the cooling plate with a low force so that you don't damage the cell and the [filler] material spreads out and forms a nice, even layer between the plate and the bottom of the cell. We formulated the material to achieve this and also designed it to cure quickly at room temperature to save energy and improve production efficiency."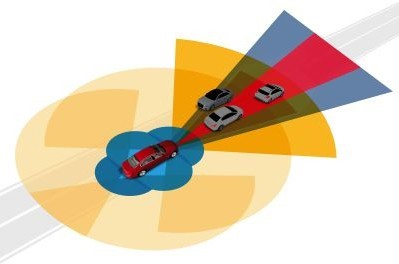 ACCELERATED TESTING
McKeen points out that while high-volume materials such as gap fillers are not always customer-specific, they can always be tailored to the production application, i.e. how the customer wants to deposit them, for example. He also highlights his team's extensive testing programme, which aims to demonstrate the long-term performance of the product in its automotive application.
"We focus on demonstrating reliability," he says. "We are working with our mechanical engineering centre and using our global analytical capabilities to perform accelerated ageing tests, including thermal cycling and at high temperatures. We have already started to see some success with the new material and have won some major contracts in China with customers who will use the product worldwide."
Other new thermally conductive gap-fillers are in development. McKeen highlights a number of products in development, ranging from 2W/m-K to over 6W/m-K.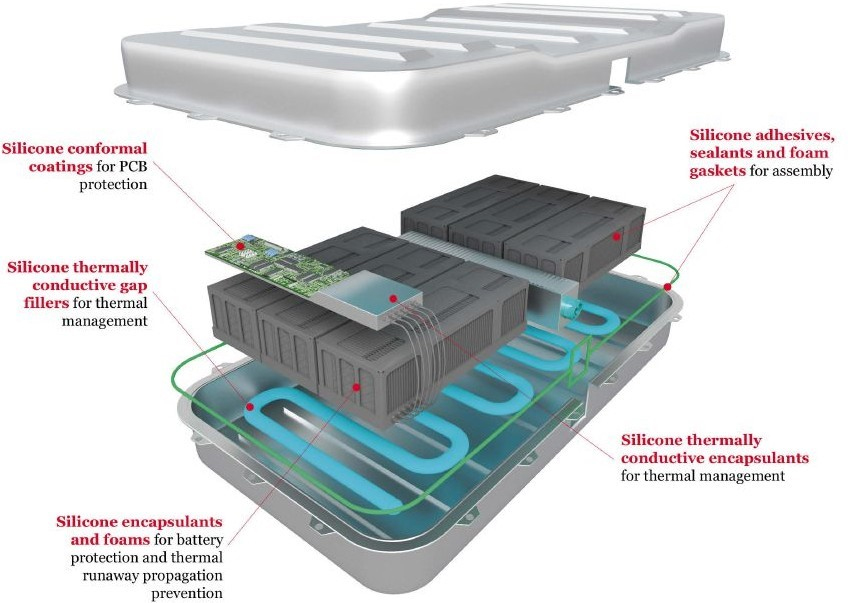 "We don't just provide the formula, but meet specific customer and market requirements for adhesion, ease of removal or flow, and focus on validating long-term reliability," he explains. "We are also working on several encapsulating foams and different types of rubber or composite products for cylindrical, prismatic and pocket cells, as well as modules built from them. The aim is to mitigate or limit thermal propagation. We have introduced new foam materials to the market and we are starting to get good feedback. Application tests carried out with our partners have shown that in the event of a runaway cell, the material limits the propagation to neighbouring cells. We formulate them so that they can be easily distributed and leave small gaps between cells."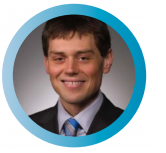 "The electronics and automotive sectors are increasingly merging, with new players coming on board" – John McKeen, global director of technical service and development for mobility and transportation, Dow Consumer Solutions.
Focus on Gap-Fillers
These materials offer a wide range of thicknesses from 150µm to 5mm due to their gel consistency. This consistency also allows for vertical application without the risk of casting. Once cured, they have a high compression and low hardness making them suitable for applications requiring high thermal conductivity and vibration resistance (reduced stress on components).
In this table, three references already proven in the industry:
Dowsil™ TC 4535
Dowsil™ TC 4525
Dowsil™ TC 4515
Properties
Two-part silicone  1:1
Controlled silicone volatility
Two-part silicone 1:1
Two-part silicone 1:1
Color
Blue/White
Blue/White
Blue/White
Thermal conductivity
3,4
2,5
1.8
Viscosity (cP)
205 000
217 000
180 000
Durometer, Shore
0052
0055
0055
Curing time
120 min @ 25°C
20 min @ 50°C
10 min @ 80°C
120 min @ 25°C
20 min @ 50°C
10 min @ 80°C
150 min @ 50°C
30 min à 80°C
Temperature range
-45 @ 150°C
-45 @ 150°C
-45 @ 150°C
Dielectric strength
22
18
15,8
Packaging
50 ml Cartridge
Kit 2 kg
Kit 40 kg
Kit 3,2 kg
Kit 40 kg
Kit 3,2 kg
Kit 40 kg
Agency listing
UL 94 V0
UL 94 V0
UL 94 V0
A FLEXIBLE FUTURE
McKeen says Dow is taking an agnostic view on which type(s) of battery cell and/or chemistry will dominate the market in the future. "We believe the jury is still out on the winning technology or technologies," he explains. "We have engagements with customers on all different cell types and we continue to improve the products we bring to market. One of Dow's strengths is that we have access to many chemical packages. If silicone doesn't meet the application need, we can access strong partnerships with our polyurethanes (PUs), or others."
Launched in July 2020, Dow's MobilityScience is a market platform that aims to bring together business units dealing with silicones, PUs, plastics and more. The aim is to provide a single face to rank suppliers and OEM customers, enabling faster access to Dow's various technologies and thereby improving the customer experience. Together, MobilityScience represents approximately US$2 billion of automotive business annually.
Dow serves multiple industries beyond the automotive sector, including construction and infrastructure, personal care and consumer electronics. McKeen sees the company's ability to leverage materials technology from different sectors as a competitive advantage."
The electronics and automotive industries are increasingly merging, with new players coming in," he assesses. "We have a similar portfolio in the electronics market, and we can leverage technologies and innovations from one market to another. For example, the TC-5515 gap-filler was developed specifically for electric vehicle batteries, but it builds on decades of success with other thermally conductive materials, not only in the automotive market, but also in the electronics market. There are similar demands to remove more heat in both sectors."
FUTURE GROWTH
Dow is optimistic about the prospects for growth in electrified sales, having been encouraged by the way the market has rebounded from the difficult first half of 2020. "We are seeing an acceleration of electrification in the mix of vehicles sold," says Jeroen Bello, Dow's global marketing director for mobility and transportation. "The latest reports from IHS, Bloomberg and McKinsey have all adjusted the [forecast] numbers upwards and we are seeing the same trend. Customers are being driven to buy EVs by Chinese government policies and the European Green Deal. With all the applications we have in electrified vehicles, we expect double-digit growth in the next five years.
Dow Silicones has extensive engineering and laboratory capabilities in the United States, Europe, Shanghai and Japan to support local OEMs, supported by other technical service facilities around the world.
Aimed at the increasing volume of electronics in electric and/or autonomous vehicles, Dow's new DOWSIL EC-6601, an electrically conductive adhesive, recently won the R&D 100 Award and Silver at the Edison Awards. It is designed to offer high elongation, good shielding and strong adhesion, durability and conductive performance.
Over the next 3-5 years, Dow Silicones will be launching other new gap fillers and thermally conductive adhesives for difficult-to-bond substrates.
Source : Magazine Electric & Hybrid Vehicle Technology International (www.electrichybridvehicletechnology.com)
More info
Need information on Gap-fillers, and other thermally conductive adhesives or on the Dowsil™ brand ? Contact our tecnical service to +33 426 680 680 or fill our contact form.