Discover our new brochure dedicated to signs and signage.

Transparent solutions for signs and signage
Signmakers (and other companies specializing in outdoor signage and advertising) produce visual communication materials for stores, hotels, and other businesses wishing to enhance their image.
Industrial adhesives, such as MMA adhesives, have been commonly used for many years by this industry sector for signage.
In addition, some letters used in storefronts are illuminated, and contain electronic components (e.g. LED ribbons) that need to be protected against water and moisture: for this, manufacturers, like the lighting industry, are used to using various MSP or silicone sealants to make their assemblies waterproof and protect the components against rain.
Nowadays, for aesthetic reasons, designers are increasingly looking for transparent products that can achieve a perfectly invisible bond.
Sign assembly process, step by step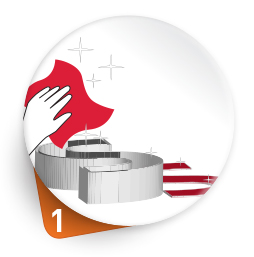 Surface preparation:
Diestone DLS is a fast evaporating solvent mixture used for degreasing and preparing surfaces, especially aluminum and PMMA, before gluing or painting. It also allows for easy removal of excess adhesives and sealants.
Available in pre-saturated wipes, this format limits solvent consumption and reduces HSE risks (risk of flammability, reduced toxicity for operators).
Référence : Bags 65 Wipes SODLSI8015X28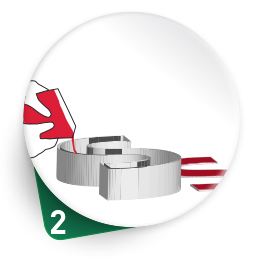 Encapsulation
Electrolube polyurethane resins allow for quick and easy encapsulation of LED strips in signs to protect them from external aggressions (humidity, UV…). Non-yellowing, these resins optimize the life of LEDs.
Electrolube UR5634 is perfectly transparent to let the light through.
References : Kit 5 kg : ELUR5634K5K
Resin Pack 250 g : ELUR5634RP250
Electrolube UR5635 is a cloudy resin, for a homogeneous diffusion of the light.
References : Kit 5 kg : ELUR5635K5K
Resin Pack 250 g : ELUR5635RP250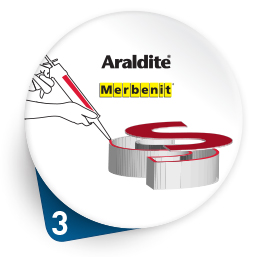 Bonding & sealing
MMA structural adhesives are compatible with the substrates commonly used in the sign industry (aluminum, PMMA, etc.) and provide a durable, solid assembly. Proven solutions for sign making include:
Permabond TA4204 is a perfectly transparent adhesive for invisible bonding.
Part number: 50 ml carton PETA4204A
Araldite 2021-1 is an amber glue.
Reference : Cart. 50 ml HU1551
For the waterproofing of signs, Merbenit TS40 is a perfectly transparent MSP glue putty. Reference : Cart. 290 ml MBTS40
Dispensing equipment

MR 50 – Cartridge 50 ml
Hand gun
Delivered with accessory kits (holder, pistons) to fit any type of 50 ml two-component cartridge
Trigger ratio: 13:1
Maximum thrust : 2,5 kN
Product viscosity: Low to medium
Reference : DV50M-MR

CBA 25 – Cartouche 50 ml
Pneumatic gun
(Quiet operation <70dB)
Trigger ratio: 3.4 bar max
Maximum thrust: 0.68 kN (Adjustable according to pressure)
Product viscosity: Low to medium
Reference : DSS1508 (ratio 1:1) / DV50P21 (ratio 2:1)

PowerFlow™ Cartridge –
Cartridge 310 ml
Hand gun
Trigger ratio: 12:1
Maximum thrust: 2.5 kN
Product viscosity: Medium to high
Weight : 750 g
Reference : DSS1040B
AirFlow™ 3 Cartridge


Cartouche 310 ml – 400 ml
Pneumatic gun
(Quiet operation <70dB)
Trigger ratio : 6,8 bar max
Maximum thrust: 1.5 kN
Product viscosity: Low to medium
Weight : 600 g
Reference : DSS1000J
More Info :
Do you have a question about our products for signs and signage? Contact our technical department at +33 426 680 680 or fill in our contact form.
Téléchargez notre guide de sélection dédié aux enseignes et signalétique :