Dowsil, Dow silicones for the assembly and protection of battery module cells
Dowsil and Sylgard, two Dow silicone ranges dedicated to the assembly and protection of battery module cells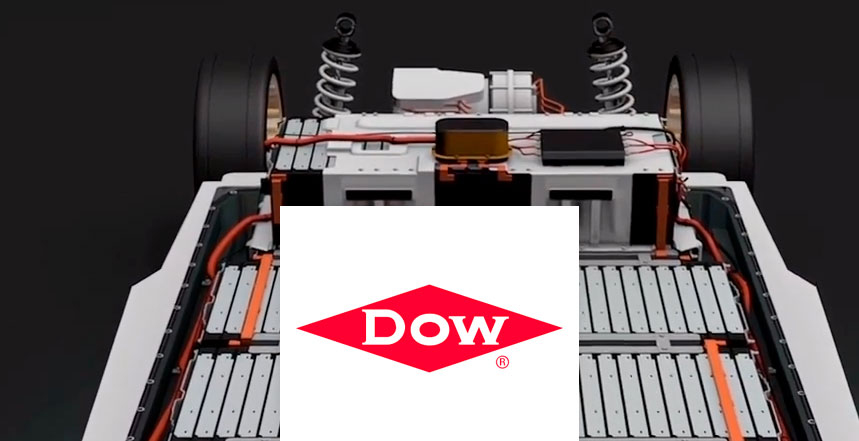 Provide higher density and lower cost
The market for Plug-in Hybrid and Battery Electric Vehicles (BEVs) is about to develop.
To successfully adapt and take advantage of the first mover advantage, OEMs and their suppliers are turning to silicone solutions for lightweight, high energy density batteries that resist overheating and are compatible with high-volume automated assembly systems.
Silicone de Dow, Assemblage et protection des cellules des modules de batterie :
Why silicones ?
Silicones provide lightweight protection, excellent thermal stability and insulation against thermal events for automotive battery modules of all types. Silicones can also be formulated to prevent sagging and retain their shape when applied to vertical surfaces, ensuring efficient progression of the modules on the production line.
Whiche silicones ?
Dow offers a wide range of thermal interface materials, including :
Thermal gap fillers to easily and efficiently process heat from critical automotive parts, resulting in reliability at lower cost. Dow's wide range of products also extends to polyurethane gap fillers:
Thermally conductive silicone encapsulating gels for a " customized " and conformal filling of the interstices around the batteries to protect them against mechanical, humidity and temperature variations :
Non-curing thermally conductive silicone compounds with a possible applied temperature range of -40 to 150°C for heat conduction in ADAS modules :
Silicone foams are ideal as compression seals that protect against water, dust and moisture. They provide a suitable coating for battery connections and terminals:
More info :
This article may interest you: