Dowsil™ EC-6601, the new electrically conductive adhesive from Dow®.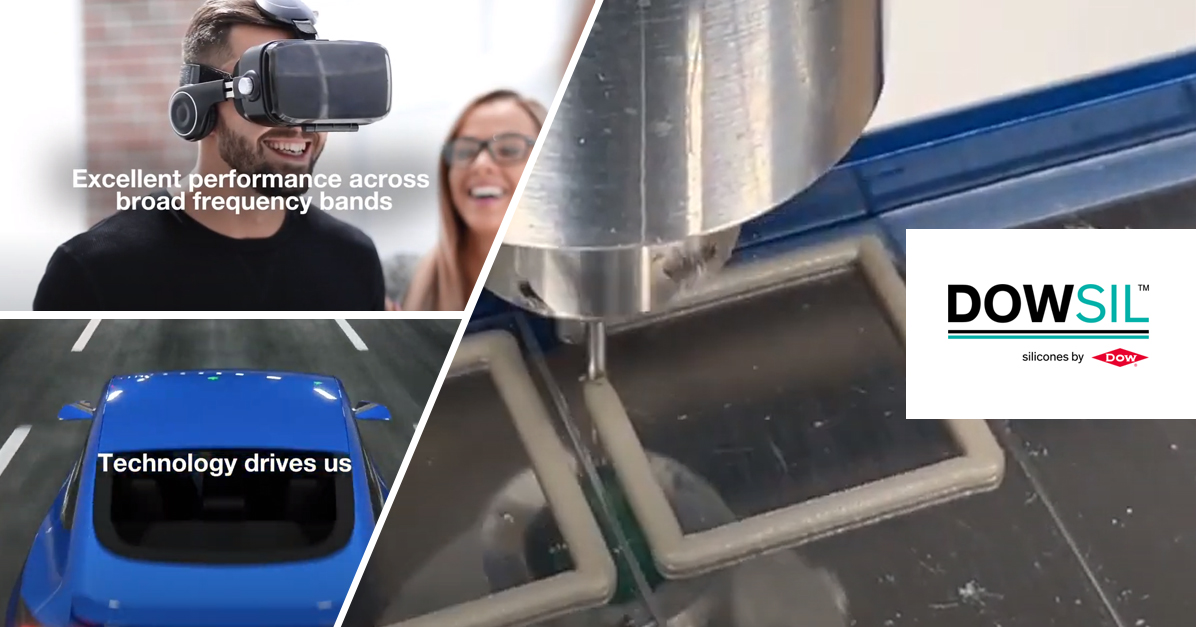 New technologies require Dowsil™ EC-6601
New technologies require fast data rates for increasingly smaller devices. Cameras, radars, electronic control units must have excellent performance over a wide frequency range. We are more and more connected, but sometimes devices can interfere with each other!
From the printed circuit board to the final module and system, it is important to maintain the mechanical and electrical properties under a wide range of operating conditions in order to improve the reliability and lifetime of our equipment.
Discover the Dowsil™ EC 6601 is designed for various transport, communication and electronics applications requiring reliable performance and electromagnetic compatibility. Dowsil™ EC-6601 is recognized for the effectiveness of its electromagnetic shielding (EMI) and for its durable mechanical and conductive properties over the time.
Main features :
One part
Moisture cure
High elongation
Stable conductivity for EMI shielding
Shielding effectiveness (86 dB)
Volume resistivity (2,7E-3 ohms-cm)
Adheres to many substrates
Discover the benefits of adhesive DOWSIL™ EC-6601 in the video below :
Some examples of applications:
Cameras
RADAR/LiDAR
Sensors
Electronic control units
5G devices
Optical connectors
Base stations
EV batteries
More information :
DOWSIL™ EC-6601 is available :
Download :
Do you need information about Dowsil™ EC-6601 adhesive or Dowsil™ ? Contact our technical department on +33 426 680 680 or fill in our contact form.