DOWSIL™ EI-2888 Primerless silicone encapsulant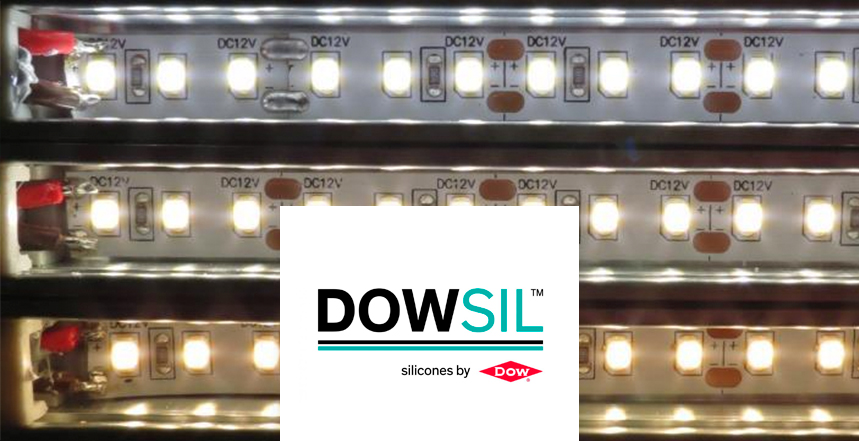 DOWSIL™ EI-2888 – The lighting market and its challenges
Stick to the clear benefit.
Growth and impact on the planet
The global LED lighting market is expected to reach $100 billion over the next decade. This corresponds to a compound annual growth rate of over 12% in value and over 20% in volume.
Lighting-related energy consumption is expected to decline by 40% by 2030, driven by LED penetration in general lighting.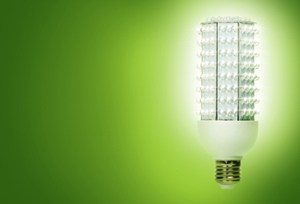 Meeting the needs of the professional lighting market
The professional LED lighting market is expected to exceed $35 billion by 2022. This includes industrial, commercial, outdoor and architectural applications.
The key growth drivers are related to expectations of:
High efficiency
Reliability and robustness
High brightness
Compact size and custom shapes
Low energy consumption
The need for a high level of protection against intrusion
Flexible and Rigid LED Strip Lights
Outdoor LED Displays
Explosion proof lighting

Linear: Tube and Cord/Tape
Spot, flood and general area
Small portable type: Flashlights, portable headlamps
Specialty and Panel
Protective materials on LEDs
Protection options
Conformal coatings
Minimal effects on luminous flux and CCT

Challenge: Provide as little protection as possible over bare components.
Optical encapsulant
Provides the highest degree of protection and ease of use

Challenge: Impact on the CCRS
Molded lens
Better optical management

Challenge: Lower degree of protection (air gap) and more complex impact price
Encapsulation is best suited for harsh environments, such as explosion-proof or high IP-rated fixtures.
Protection and performance
DOWSIL™ EI-2888 encapsulant compared to other solutions.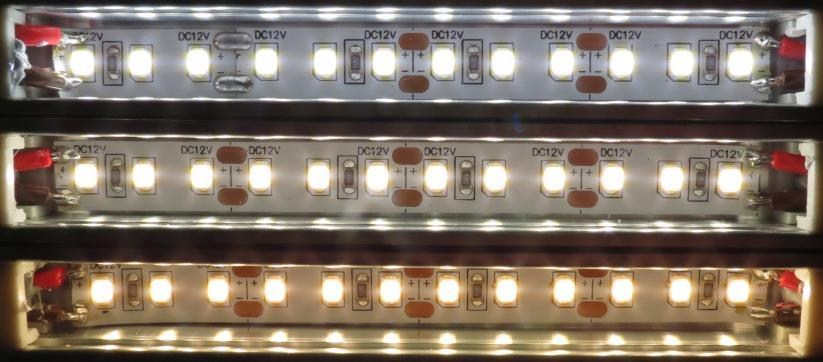 Watch a video to see the benefits of DOWSIL™ EI-2888 Primerless Silicone Encapsulant
Optical influence
The protective material can :
change the Fresnel reflection
change the color of the converted light
change the total internal reflection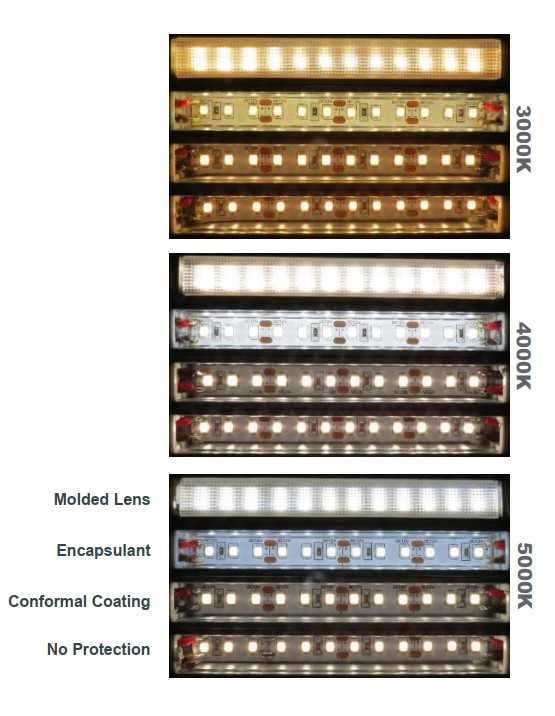 Existing encapsulation materials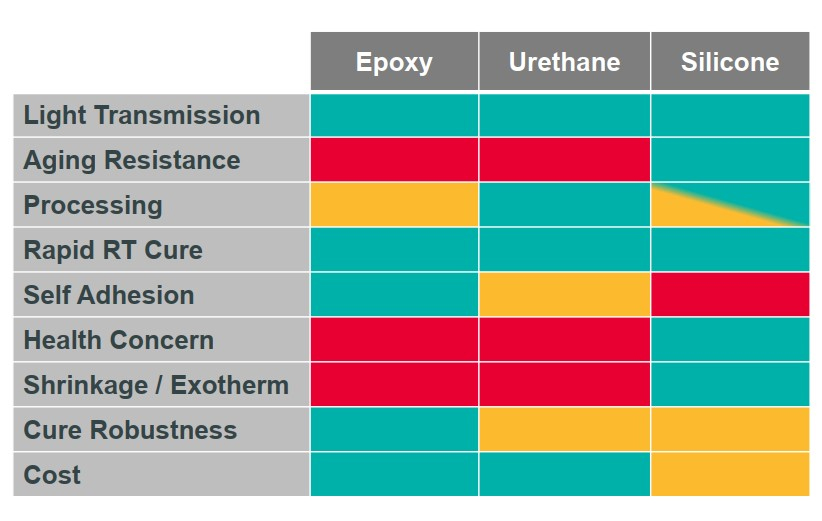 Innovate with DOWSIL™ EI-2888 primerless silicone encapsulant.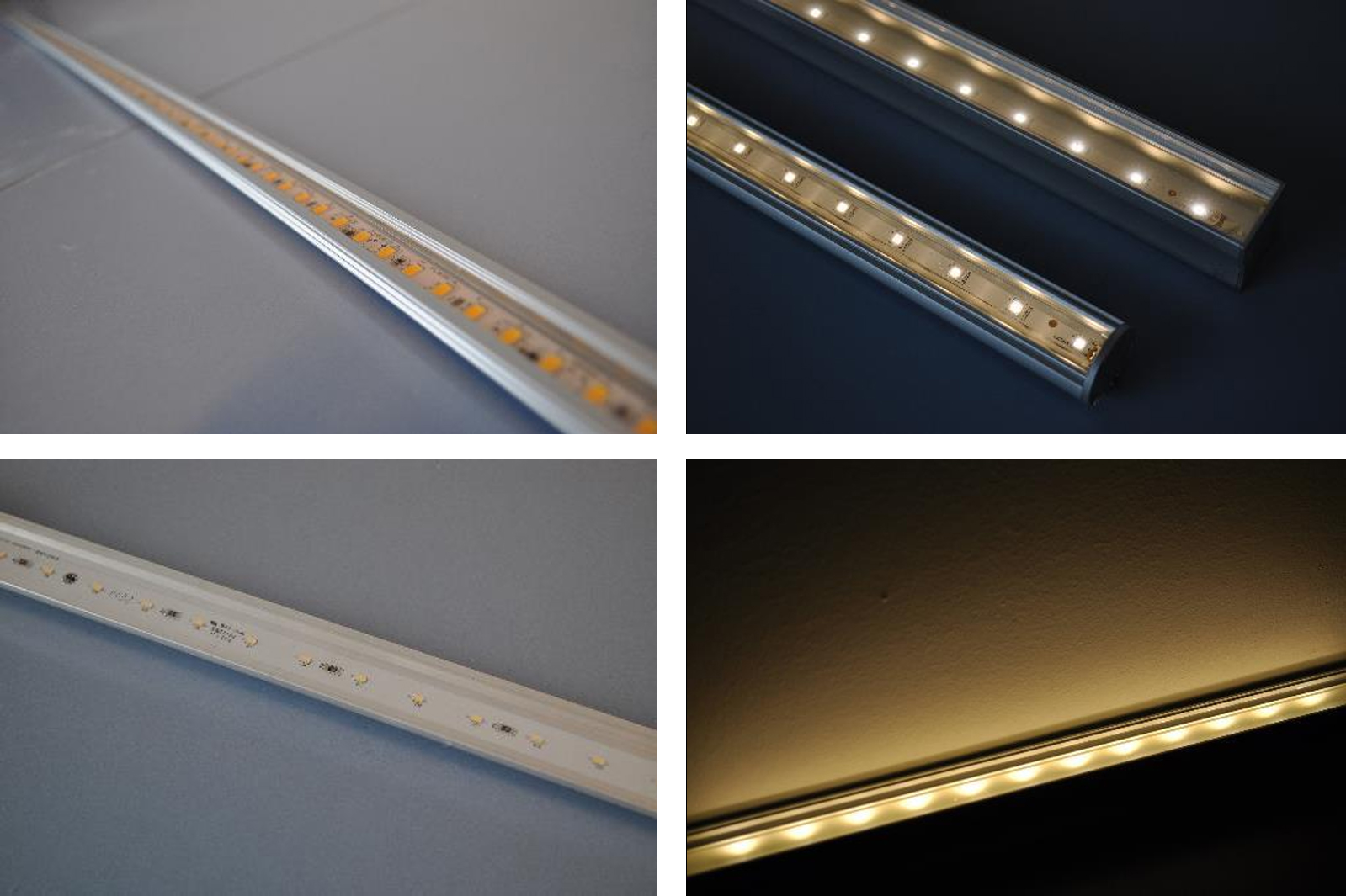 Innovative technology from Dow
Patented technology
100% silicone product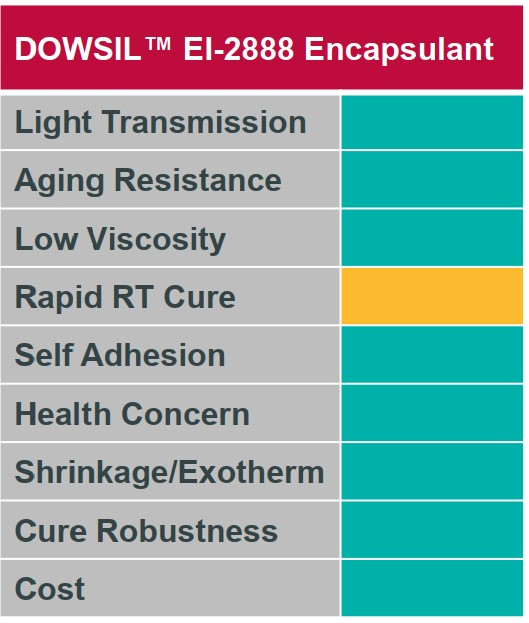 self-adhesive
Reliable membership on :
Anodized aluminum
Glass
FR4
Stainless steel
Steel
Polycarbonate
PBT
Copper
Even after 2000 hours of exposure to :
150ºC
85ºC / 85% RH
-40 / +150ºC thermal shock
Sunlight UV
Limitation: PMMA, die-cast aluminum

Optically clear in a difficult environment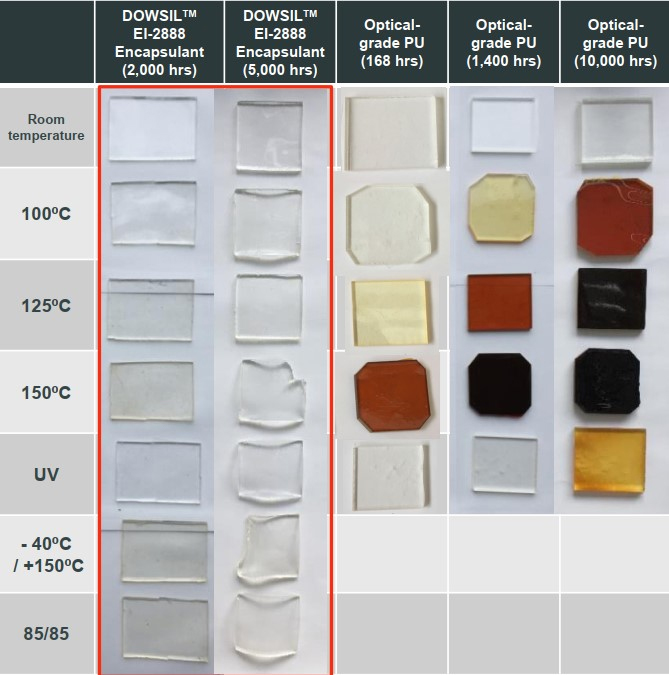 Optically stable beyond the visible range and under the effect of aging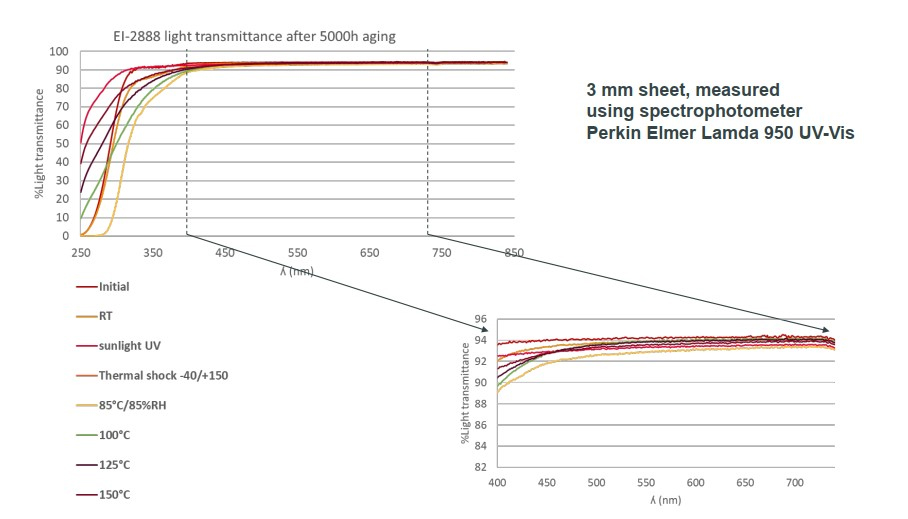 Proven results
Two rigid, high power LED modules using DOWSIL™ EI-2888 encapsulant.

Resistance of the polymerization
Not subject to inhibition during curing

Common problem with silicone-based encapsulants

Insensitive to moisture during cure ≠ urethane

No need for controlled atmosphere

Reduced need for cleaning
Potential cost reduction

Ease of degassing
Suitable for various mixing techniques, such as hand mixing, static mixing, dynamic mixing and centrifuging.
No need for vacuum after application

Low viscosity
| | |
| --- | --- |
| Part A | 2,000 mPa.s |
| Part B | 2,300 mPa.s |
| Mélange | 2,700 mPa.s |
Mix Ratio = 1:1
Flexibility and robustness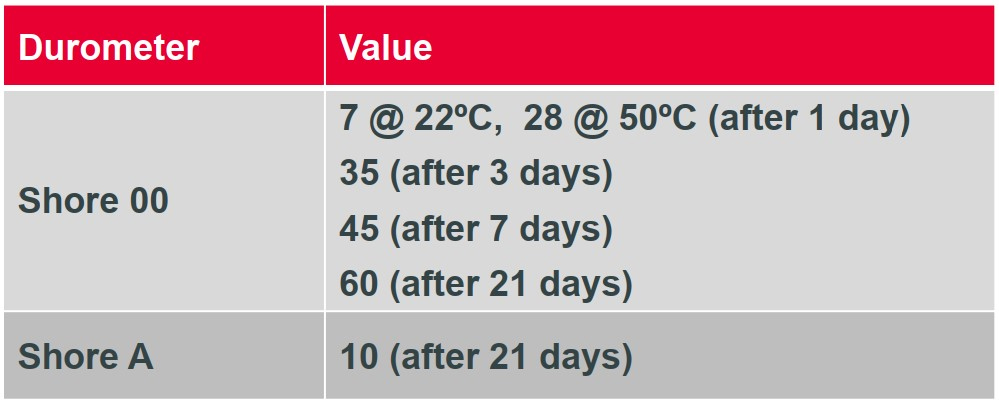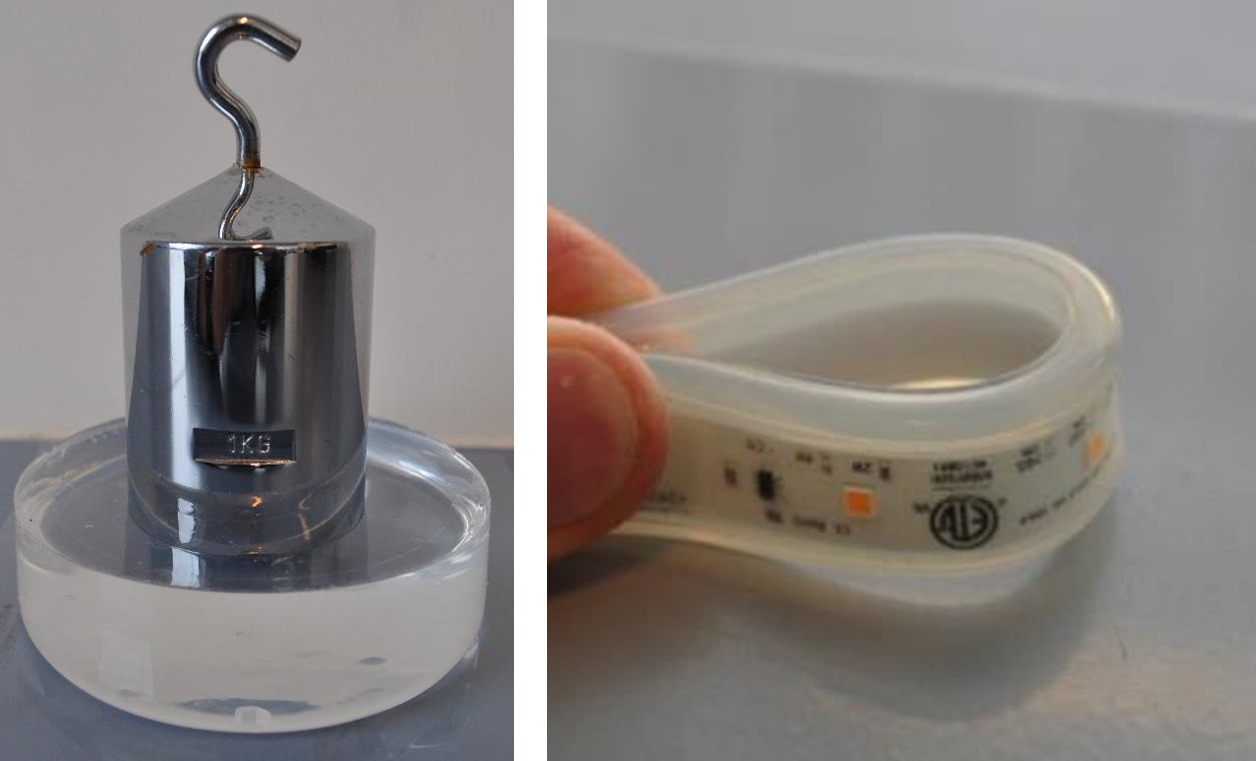 Curing time / Hardness to define your process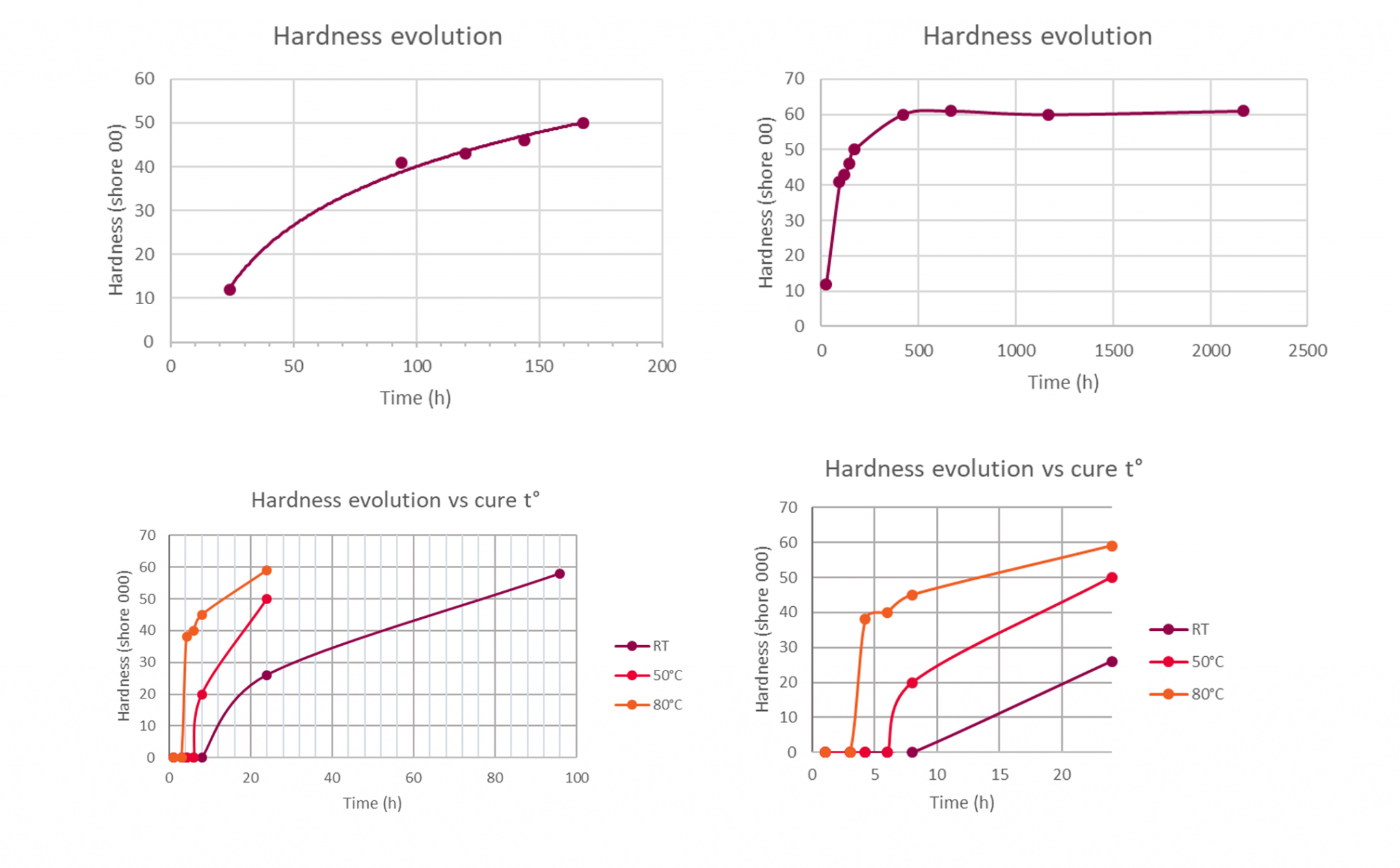 Stable with age

Good dielectric properties
| | |
| --- | --- |
| Properties | Values |
| Dielectric strength | 19kV/mm |
| Volume resistivity | 1E+16 Ω.cm |
| Surface resistivity | 2,6E+14 Ω  |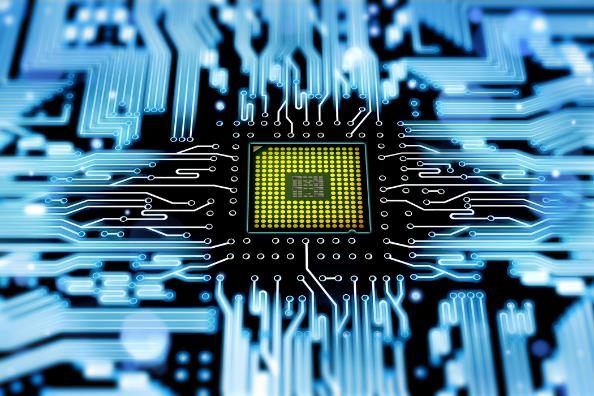 Long service life
Expected stability of one year
Keep package closed – avoid moisture
Moisture contamination reduces cure rate

Additional unique feature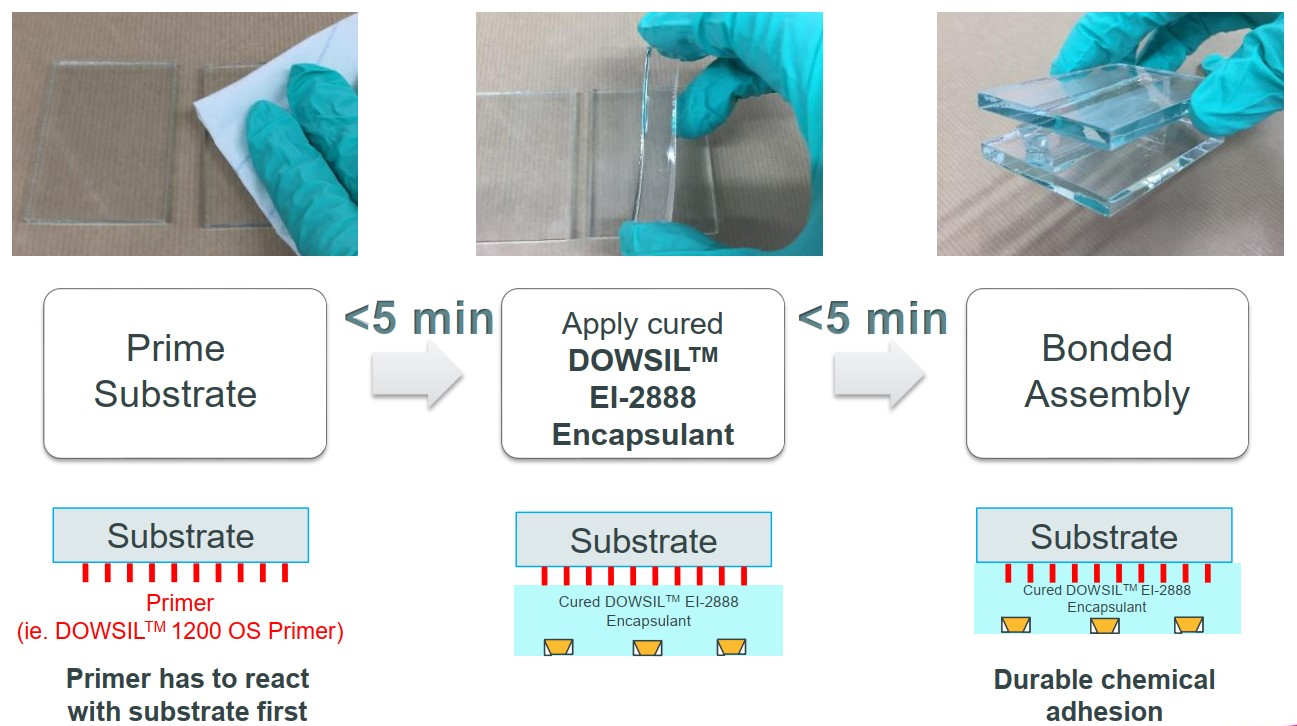 Final Comparison / Wrap-up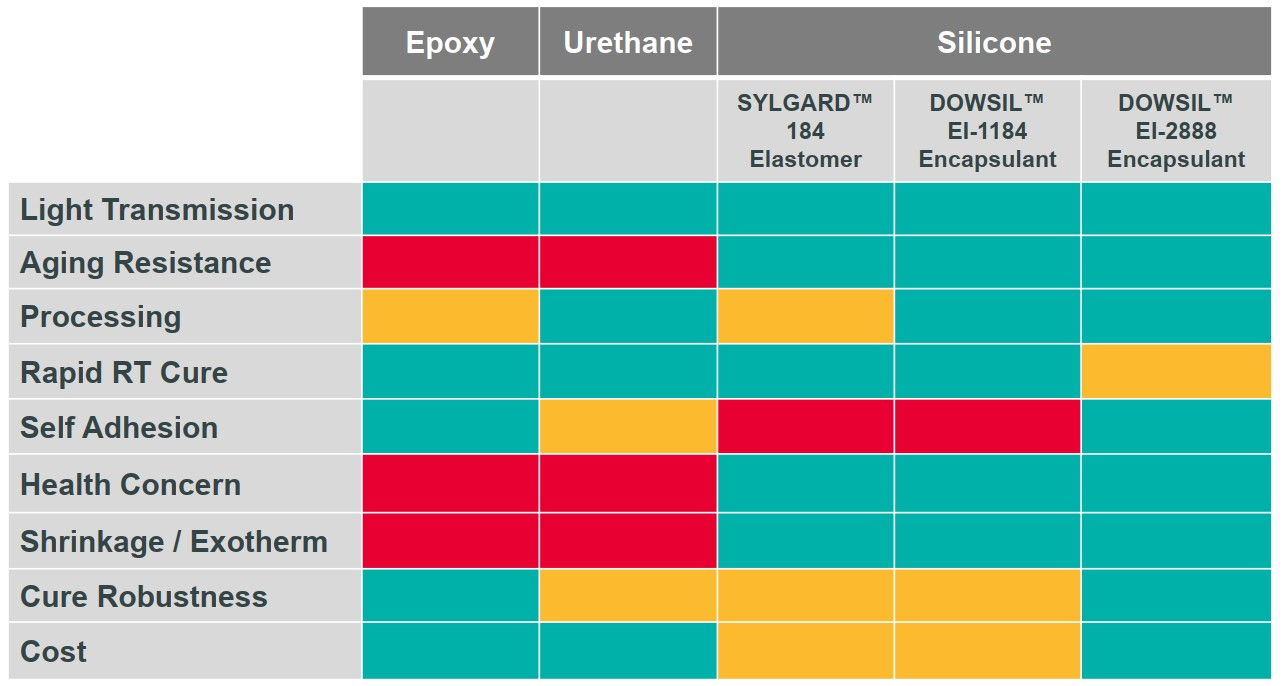 Price positioning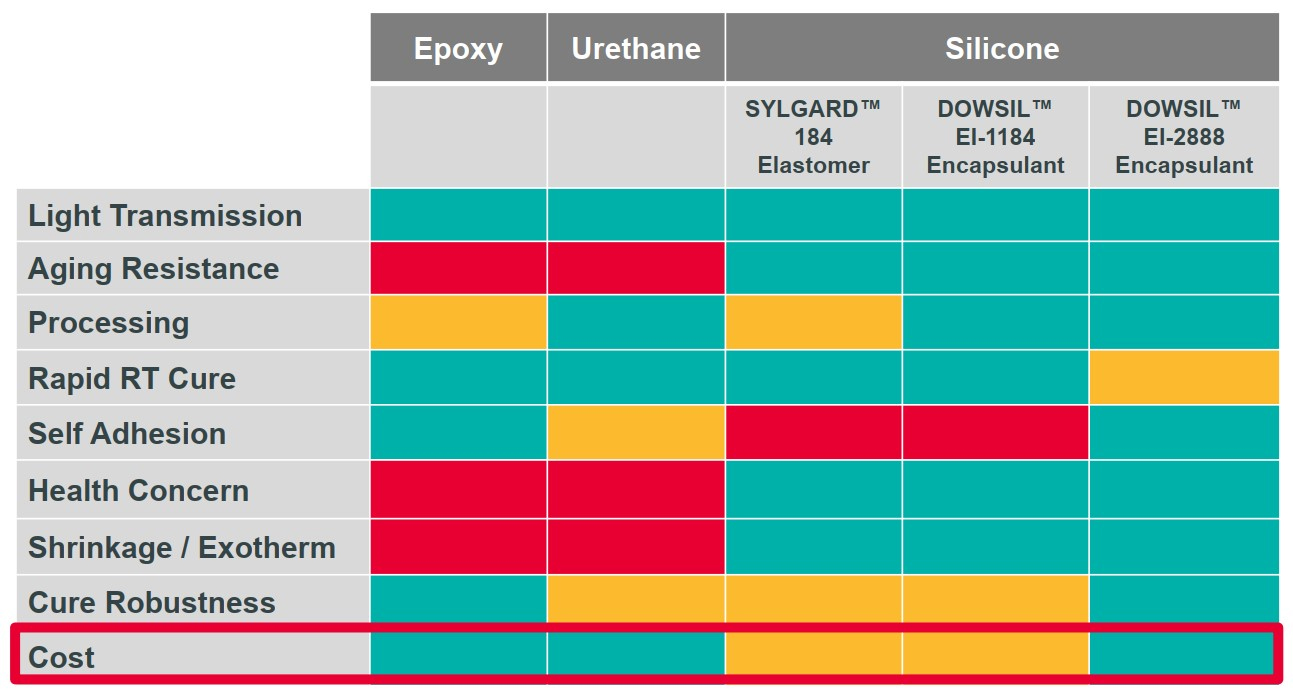 More info :
Would you like more information on DOWSIL™ EI-2888 Encapsulant silicone primerless or the entire Dowsil product line ? Contact our technical service by  phone at 04 26 680 680 or fill out our contact form.
Download our documentation dedicated to electronic protection: