Free webinar – Dow, silicone solution for battery fire protection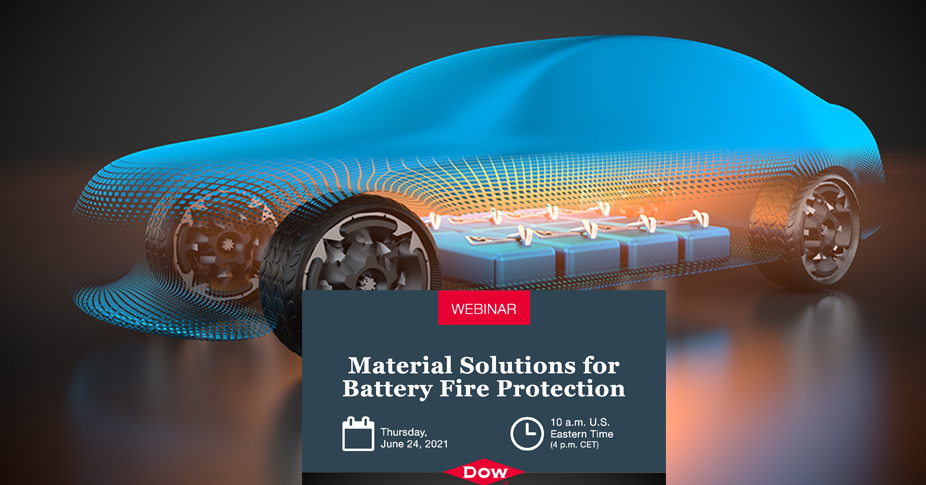 Dowsil silicones offer protection against thermal events
Our partner Dow is pleased to inform you that it will be hosting a webinar on silicones solutions for battery fire protection on 24 June at 4pm CET/10am ET.
During this presentation, Luc Dusart, Global Segment Leader – E-Mobility, will briefly introduce Dow MobilityScience™. Tim Morley, TS&D Scientist, will detail strategies to mitigate thermal runaway, share the approach to testing new materials and present opportunities for silicone in battery fire protection.
Key topics and takeaways:
Trends shaping the mobility market
Strategies to mitigate the effects of thermal events in battery packs
The testing capabilities of Dow's materials for battery fire protection
How silicone foams can protect against thermal runaway.
This webinar is organised in collaboration with Battery Technology (Informa's platform which is linked to the Battery Show event). This activity will be promoted to their audience.
We hope you will join us to discover new ways to mitigate thermal runaway.
Watch video
Battery modules and cell protection mitigate thermal runaway with silicone encapsulation