Goodbye Araldite AW4859 / HW4859, Welcome Araldite 2019 !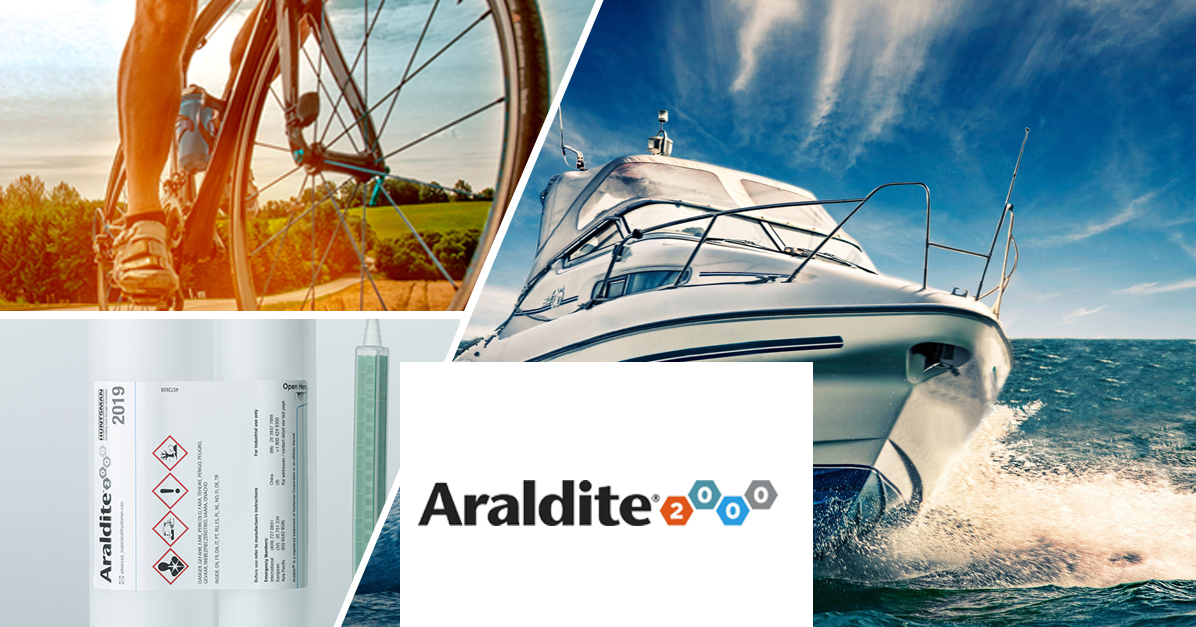 Among Huntsman's catalog of epoxy products, Araldite AW4859 / HW4859 structural epoxy adhesive has been for several years one of the most technically advanced products.
Its exceptional mechanical strength (up to 33MPa in shear strength), its resistance to high temperatures (up to 140 ° C), its resistance to chemical attacks and its ability to bond most substrates (including most composites) make it one of the most versatile and high-end products in the Araldite catalog. For these reasons, it is used in many industries, such as railway, marine industry, transportation, etc.
For these reasons, this product has been logically selected to be a part of the Core Range Araldite 2000, a reduced selection of products capable of covering the majority of structural bonding applications.
In order to offer a range of simple, easy-to-remember names adhesives, Huntsman has therefore decided to rename this epoxy adhesive: this is how Araldite AW4859 / HW4859 is now becoming Araldite 2019!
There were no modification in specification, formulation or regulatory labeling : the only change is the name of the product ! The first cartridges (50ml or 380ml) with the new name are already available.
Araldite® 2019 : key advantages
Epoxy ratio 2:1
High mechanical properties
High temperature resistance( to 140°C)
Bonds carbon composites
High toughness and resilience
High lap shear strength
Contains spacers to ensure a minimum bond line thickness of 0.05 mm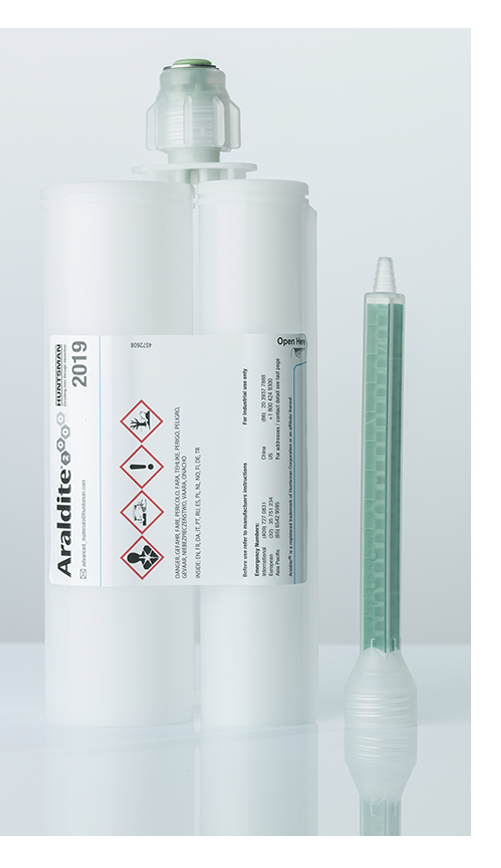 Araldite 2019 formerly Araldite AW 4859 / HW 4859 is a twocomponent, epoxy adhesive paste of high strength and toughness. High temperature resistance (postcuring needed)
 Araldite 2019 is two part epoxy with high mechanical properties. Thermal resistance up to 140°C
Araldite® 2019 is available : 
Download :

Reminder of the core range of the Araldite® 2000
Please see below for our eight adhesives capable of covering 80% of your bonding needs.
Discover them through this table :
           Two-part epoxy adhesive
          Two-part acrylic adhesive
Two-part polyurethane adhesive

Araldite® 2051
Ultra-fast curing, for applications
in extreme conditions
Find the best adhesives that you need
In this table you can identify the right product with the materials to be assembled, the maximum operating temperature and the service life required: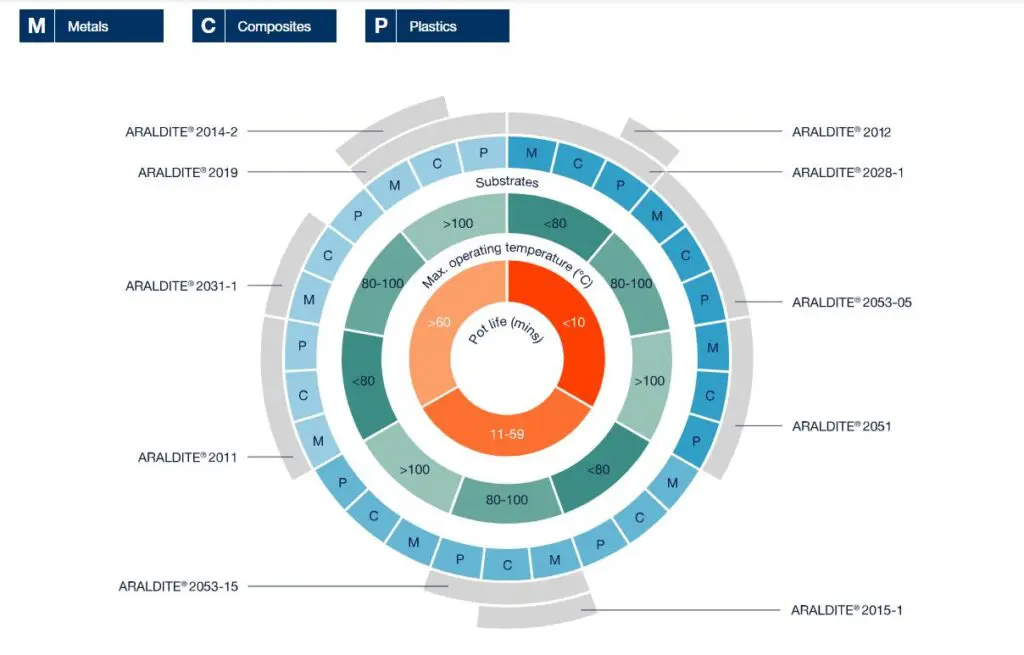 More information :
Need information on the core range of Araldite® 2000 or on the product range Araldite® ? Contact our technical department at +33 426 680 680 or
fill out our contact form.
Don't wait any longer to download the Huntsman – Araldite® Core Range brochure: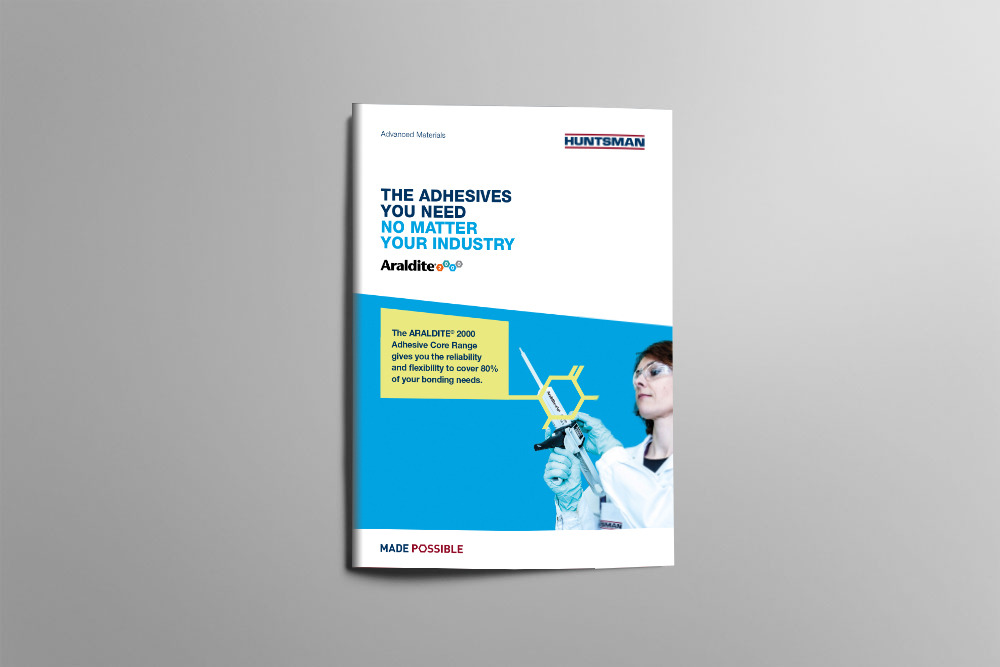 Download now the Huntsman white paper dedicated to the boating industry :