How to lubricate a diaphragm valve? Which greases should be used?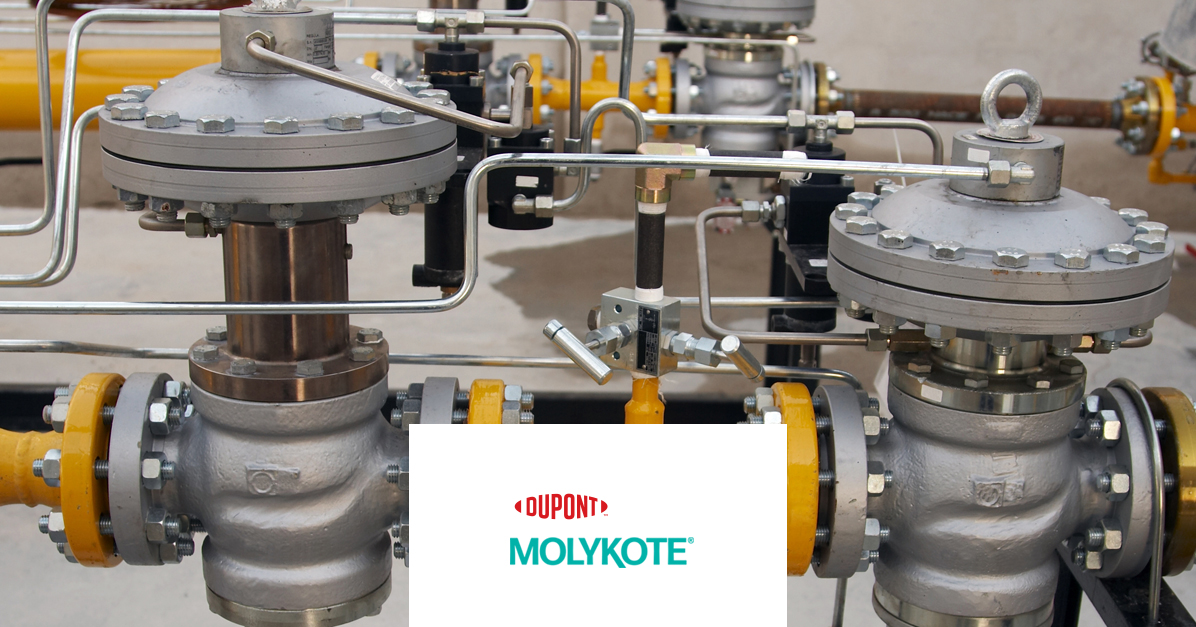 Valves are devices used to stop or modify the flow of a liquid, gaseous, powdered or multiphase fluid, in a free environment (channel) or in a closed environment (pipeline).
These elements can be found in most industrial activities that require the transport or conveying of fluids or gases.
For example: Water treatment, Energy, Chemicals, Pharmaceuticals, Food, Cement, Steel…
Each of these industrial sectors evolves in very different normative environments. As a result, the certifications of valves and taps are diverse (Oxygen: BAM, Drinking water: ACS, NSF, …). This is why we have selected, in partnership with our historical manufacturers, a range of products that meet the types of valves, applications and standards required by these markets. These products are adapted to the manufacture and installation of valves on the various networks.
Examples of standards in fittings:
APPLICATION
REGULATIONS, STANDARDS, CERTIFICATIONS
ORGANISME
COMMENTS
Drinking water network and sanitary fittings
French Sanitary Conformity Attestation
French drinking water qualification. Valid for 5 years.
Water Regulation Advisory Scheme (UK)
English drinking water qualification valid for 5 years
National Sanitation Foundation
NSF-61 : drinking water
Food and beverage industry
Food and Drug Administration, USA
The FDA draws up so-called positive lists of chemical substances that may be used in lubricants classified according to USDA H1. The rules according to 21 CFR 178.3570 are the basis for the permitted components and recipes of lubricants.
National Sanitation Foundation
NSF-H1 : Food grade lubricant – Allows incidental contact with food NSF-51: Applicable to piping, all types of seals, gaskets, valves and other components for many food contact applications.
Obturators in gas installations and control valves
Deutscher Verein des Gas und Wasserfaches
Concerns lubricants that are used in the fittings of domestic gas installations, in the piping, in the transport of gas as well as for the fittings of household appliances supplied with gas.
Oxygen
Bundesanstalt für Materialprüfung
Lubricant and seal tests for oxygen valves (maximum pressure and admissible temperature are retained)
Nuclear power plant PMUC Usable Products and Materials
PMUC
Products and materials for use in the plant
Product complying with the technical agreement relating to the approval issued by the EDF / UTO / SIL, for the supply of products and materials for use in power plants.
Diaphragm valve :
The diaphragm valve consists of a piston, a diaphragm, a seat and a body. The movement of the piston transforms the diaphragm, which closes the seat surface. The fluid no longer flows through, the valve is closed. The design of the piston and seat prevents the diaphragm from being compressed too much. There is no contact with the outside world, so this valve is used in aseptic and hygienic processes in the food and pharmaceutical industries, or for aggressive chemicals.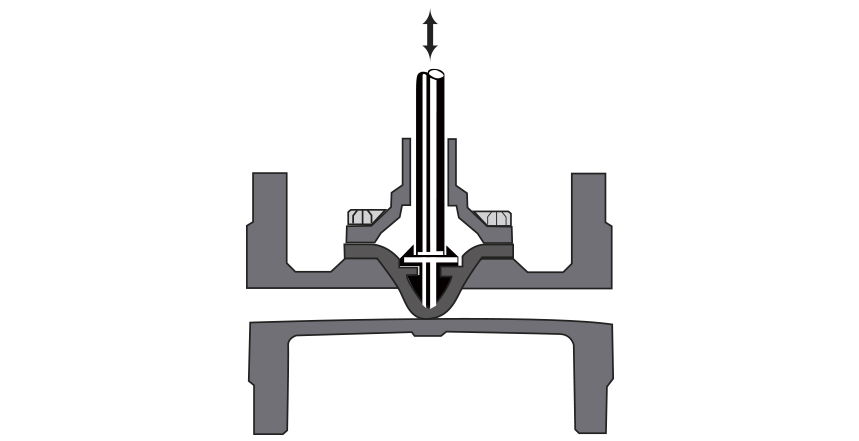 Which lubricants to use for the assembly / manufacture of a diaphragm valve
References
Applications types
Registrations
Features

Greases

Molykote® 55 O ring
Dynamic O-rings (other than silicone) – Cylinder interiors – Dynamic lubrication between rubber and metal parts
–
Silicone oil / Ester – Lithium soap – From -65 to +175°C – White – Very good resistance to oxidation – Good protection against corrosion – Compatible with many plastics and elastomers
Good protection against corrosion – Compatible with many plastics and elastomers
Molykote® 1102
Lubrication of: Metal, glass or plastic combination gas valves -Mainline natural gas shut-off valves
Mineral oil, inorganic thickener, solid lubricants – From 0 to +160 °C (short time +220 °C) – Black – Very water resistant – Resistant to oxidation – Resistant to diluted acids and bases – DVGW Gas
Molykote® HP300
Lubrication of the operating shaft in the presence of foodstuffs or drinking water and in extreme conditions – Cable gland with braided packing
PFPE oil – PTFE thickener – From -65 to +250°C (to + 280°C for short periods) – White – High load capacity – Long life lubrication – Water and chemical resistance – NSF H1
Molykote® G-5511
Actuator lubrication, ceramic discs for water valves and cartridges

-40 to +200°C / Silicone / PTFE / White / FDA / KTW / ACS / NSF 51 / NSF 61 / DVGW Gas / White
Molykote® 111
O-rings and sealing rings – Rubber and plastic gaskets – Valve sealing – Obturators – Lubrication and sealing of static seals (other than silicone) for pressure and vacuum systems, equipment subjected to marine environments, intense washing, hot or cold water, steam…) – Gases (other than Oxygen) – Chemical barrier – Seal assembly aid

PMUC

Silicone oil, Inorganic thickener – From -40 to +200°C – Translucent white – Constitutes a chemical barrier – Very adherent – NSF 51 (food) and 61 (drinking water) – ACS -WRAS – PMUC (PMUC tube number: 08046 / 19-061)
Voltalef® 90
Greases for valves and fittings used with chemicals, valves and fittings on nuclear site
0 to + 170°C / PCTFE grease for oxygen contact BAM approved – Air Liquide certified / Silica / Evaporation at 100°C = 2,2% after 120 H
Voltalef® 901
Greases for valves and fittings used with chemicals, valves and fittings on nuclear site
0 to + 170°C / PCTFE grease for oxygen contact BAM approved / Fluorinated polymer / Evaporation at 100°C = 2,2% after 120 H
Krytox® GPL 226
Used to lubricate seals, o-rings in the presence of gases (oxygen type), aggressive products

-36 to 260°C / Load: 3330 N / DN:400 000 / High temperature grease / NSF-H1/ BAM / Air Liquide / Base oil at 40°C = 220 Cst / NLGI 2

Pastes


Molykote® P-1900
Screws – Flanges – Threaded operating rod – Operating nut – Connecting flanges – INOX/INOX screwed assemblies – Screwed assemblies requiring a food grade lubricant – Lubrication of mechanical components of food industry equipment
Mineral oil – Complex aluminium thickener – Solid lubricants – White – From -30 to +300°C – High loads – Low to medium speed – Low friction coefficient – Good water resistance – NSF H1
Molykote® 1000
Flanges, Metal screwed assemblies requiring a regular torque
–
Mineral oil – Thickener – Copper metal powder – Copper colour – From -30 to + 650°C – Metal parts subject to high temperatures and corrosive environments Metal parts subjected to high temperatures and corrosive environments – Maintains a constant torque Maintains constant tightening and loosening torque – Highly resistant to heavy loads
More info :
Needs information about the brand of industrial lubricants Molykote®? Contact our technical service by phone to +33 426 680 680 or fill our Contact form.