How to seal O-rings?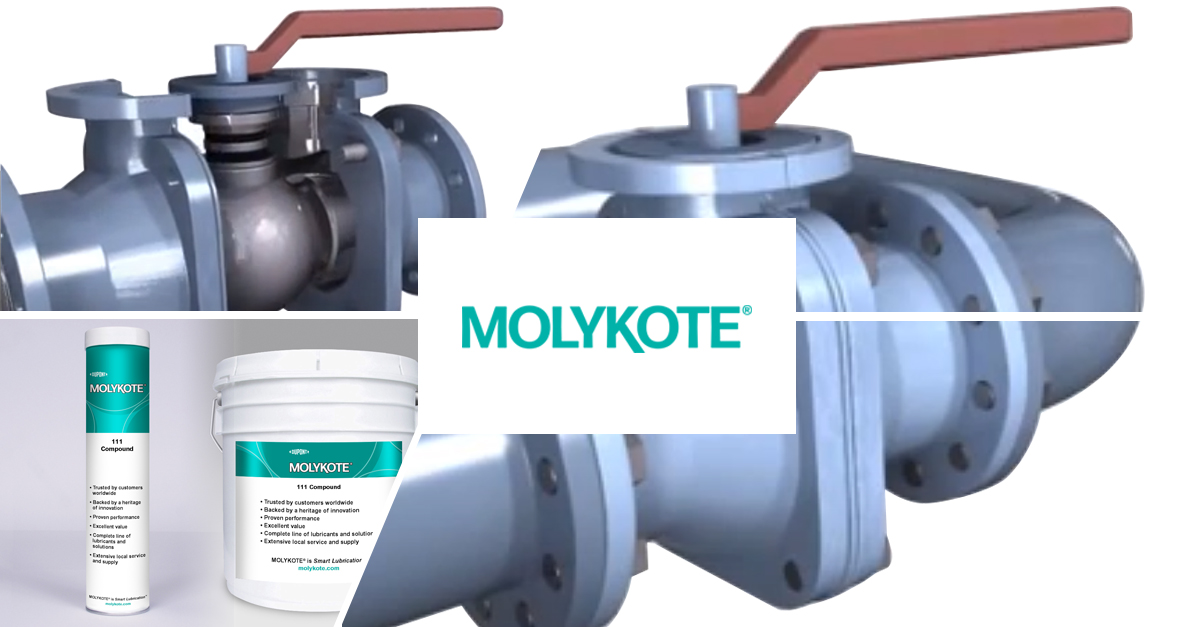 Molykote® 111 Compound lubricates and seals O-rings.
Molykote® 111 compound is registered for food (FDA / ACS / NSF 51 / NSF 61) and certified by WRAS.
Applications :
Molykote™ 111 is silicone compoud for valve lubricant and sealant
Lubrication for control and pressure plug valves, water softener and faucet valves
Sealant for outdoor equipment subject to washing and harsh environmental exposure: meters, electrical service entrance and underground connections
Chemical barrier coating / Rubber and plastic Orings, gaskets and seals.
Main characteristics of Molykote® 111 Compound :
Good resistance to most chemicals
Large operating temperature range (-40°C/-40°F to 200°C/392°F)
Low vapour pressure
Low volatility
Excellent water resistance
Lubrication and sealing of control valves :
| | | | | | |
| --- | --- | --- | --- | --- | --- |
| | | | | | |
| Starting the valve | Leakage formation as a result of premature wear and tear leading to sealing failure. | Leak | Removal of the valve | Application of Molykote®111 compound by brush on pre-cleaned seals and valve body. | Tightness of the valve, no more leaks, restarting the valve. |
How it works :
Molykote® 111 Compound can be applied by hand, by specially designed automatic equipment, by brush or with a cloth. Some types of grease pumps may block; test first. A thinner consistency can be obtained by dispersion in solvents such as xylene, mineral spirits and methyl ethyl ketone.
Molykote® 111 Compound can then be applied by brush, dipping or spraying. Molykote® 111 Compound should not be applied to any surface that is to be painted or finished later. These coatings may not adhere to a silicone treated surface.
In the event of contamination by a silicone coating, it is necessary to scrub or wash the parts with a solvent, wash them with a detergent or immerse them in an alcoholic caustic potash solution and then rinse them with clear water before painting.
More informations :
Need information on MOLYKOTE® lubricants ? Contact our technical department on +33 426 680 680 or fill in our contact form.
You can also download our selection guide dedicated to industrial lubrication and maintenance: