How to select the appropriate gear lubricant?
Why is it so important to lubricate gears?
Gear drives, also known as heavy load gear drives, have been a common method of power transmission since the beginning of the industrial revolution. In general, gear drives are the most economical in applications that require both high load capacity and long life.
Grinding mills, dryers or shovels are just a few examples of industrial applications where these mechanisms are present. The amount and nature of sliding between the teeth of the gears in contact has a significant effect on the requirements of the lubricant used.
Slipping occurs most frequently when the teeth first come into contact. When they disengage, the tips of the respective elements develop a small rubbing action on the sides of the adjacent teeth.
Lubricant creeping can occur at this point as a result of pressure applied. As the teeth engage, the rolling contact becomes more pronounced. Lubricant creep is less likely to occur under these conditions, but pressure on the lubricant is still possible, especially since maximum contact pressures are encountered during the time the teeth are so engaged.
In addition, wear will occur more rapidly at the tips and ends and at the base of the teeth due to the coefficient of friction, while the surface of the intermediate teeth adjacent to the pitch line, subject to rolling action, will better resist wear.
It should also be noted that due to the low speeds, the very high torques to be transmitted, as well as the difficult hydrodynamic conditions, the gear teeth are likely to be seriously damaged.
In addition, surface deformations due to high temperatures and loads, inaccuracies in the adjustment of gear parts, insufficient lubricant supply, or even incorrect lubricant selection can often lead to the same results. The selection of a suitable lubricant is therefore crucial.
En outre, les déformations de surface liées à des températures et des charges élevées, les imprécisions dans le réglage des pièces du mécanisme, une alimentation insuffisante en lubrifiant, ou même une mauvaise sélection du lubrifiant, peuvent souvent conduire aux mêmes résultats. Le choix d'un lubrifiant approprié est donc capital.
What parameters are relevant for choosing a good lubricant?
Gear applications are highly committed to the lubricant used. Typically, these mechanisms operate at low pitch line speeds and/or under heavy loads. However, the latest designs in industrial equipment require that gears transmit increasingly heavy loads. As such, the following are some of the most desirable features of a gear lubricant:
Excellent adhesion properties
High resistance to water washout and splash water
High load-bearing capacity, protection against wear and friction
Protection against wear and corrosion
Noise and vibration reduction properties
Sprayability and/or ease of dispensing
Additional properties, such as drainage capacity or flow resistance.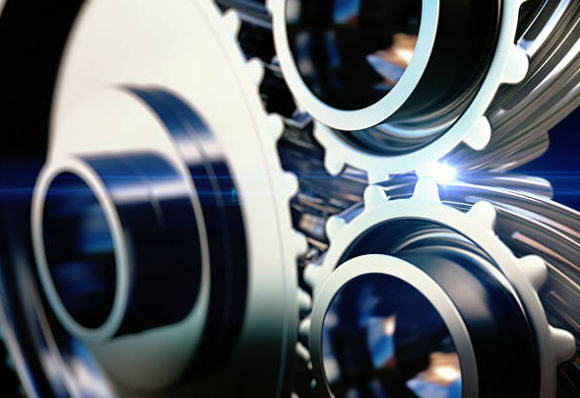 What lubricant options are available on the market?
Currently, pastes and greases offer the best solutions to the most common problems encountered in this type of application. Pastes contain mineral or synthetic base oils of medium to high viscosity.
They may also contain a thickener, solid lubricants (such as MoS2 or graphite), rust inhibitors and extreme pressure agents. In particular, extreme pressure agents prevent the welding of metal surfaces.
They may also contain a thickener, solid lubricants (such as MoS2 or graphite), rust inhibitors and extreme pressure agents. In particular, extreme pressure agents prevent the welding of metal surfaces. In addition, the pastes produce a thick, semi-dry film that separates the gears during meshing, and does not accumulate in the bottom of the gears unless it encounters high temperature conditions.
In addition, the paste can be used in a moderately dirty and dusty environment without fear of the formation of abrasive compounds. Greases, on the other hand, are sometimes preferred where high temperature conditions prevail, or where the dispersion of a more fluid lubricant may contaminate the materials being processed.
En outre, la pâte peut être utilisée dans un environnement modérément sale et poussiéreux sans craindre la formation de composés abrasifs. Les graisses, en revanche, sont parfois préférées lorsque des conditions de haute température prévalent, ou lorsque la dispersion d'un lubrifiant plus fluide risque de contaminer les matériaux traités.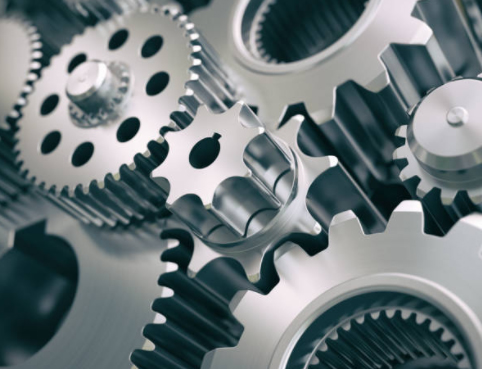 source : www.dge-europe.com