KRYTOX – Oxygen lubricants range : Greases and oils for oxygen contact. (BAM and AirLiquide)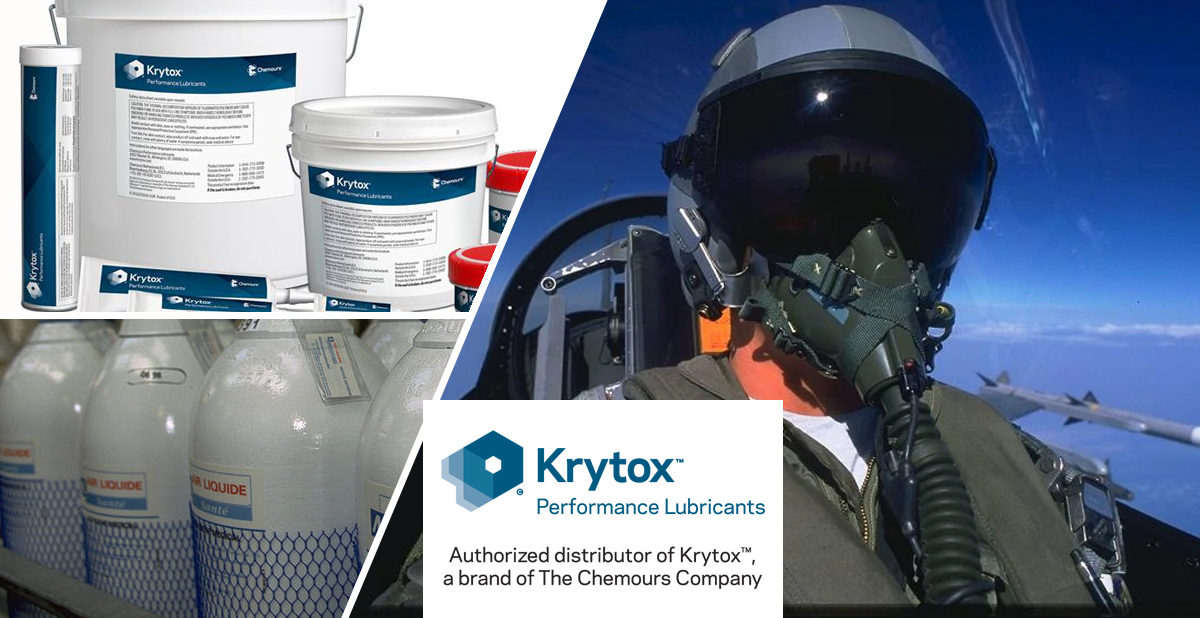 Krytox® NRT and Krytox® GPL 226, the range of BAM and AirLiquide certified lubricants.
Samaro with its partner Chemours™ offers you Krytox® products based on fluorocarbon molecules (PFPE) which avoid the risks of explosion caused by contact of oxygen (in liquid or gaseous state) with the hydrocarbon molecules of traditional lubricants.
Although all Krytox® references are compatible with "oxygen" contact, only the Krytox NRT range and the GPL 226 reference have passed BAM (oxygen contact) and Airliquide certifications, which are the reference for this type of application.
Technical benefits of Krytox® products
Krytox™ lubricants have the following properties :
Extreme thermal stability, with operating ranges from -75 °C to 350 °C and even 400°C with suitable metals
Longer lubricant life
Reduced equipment and maintenance failures, resulting in fewer warranty repairs and replacement costs
Reduced downtime and maintenance costs leading to increased profits
Odourless and colourless
Inert, non-toxic and non-flammable.
Stable in 100% liquid oxygen (O2) or gaseous environments
Applications for which Oxygen contact lubricants, Krytox® GPL-226 and Krytox® NRT are recognised :
Oxygen mask,
scuba tank,
oxycutter,
oxygen valves,
cryogenics,
Liquid oxygen pump,
etc.
Below is a summary table of the BAM and AirLiquide approved Krytox® references :
More informations :
Need information on Krytox® lubricants ? Contact our technical department on +33 426 680 680 or fill in our contact form.
You can also download our selection guide dedicated to industrial lubrication and maintenance: