Lighting news : Dow Corning introduce a new reflective coating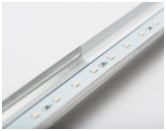 Dow Corning, the global leader in silicone technologie, continues to develop their innovative solution portfolio dedicated to the lighting market with the introduction of a new reflective coating, the Dow Corning CI-2001.
This new coating Dow Corning CI-2001 has an advanced reflectivity compared to others technologies (paints and films) enhancing light output and efficiency with good resistance to environmental ageing.
UL94 V-0 recognized, Dow Corning CI-2001 has stable performance across lifetime exposed to temperature and UV.
This reflective coating can be applied on large variety of substrates as polycarbonate, PMMA, or aluminum.
Room temperature Vulcanization (RTV), it can be diluted (with Dow Corning OS-20) depending of the dispensing and application process (manual, spray,..).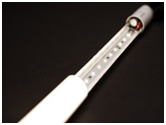 The new reflective coating is available in packaging CAN 500g, or 3.4kg and 15 kg pails.
You will find all the products dedicated for the lighting market in our specific lighting brochure available in free download here.