Lubrication of under-hood applications in vehicles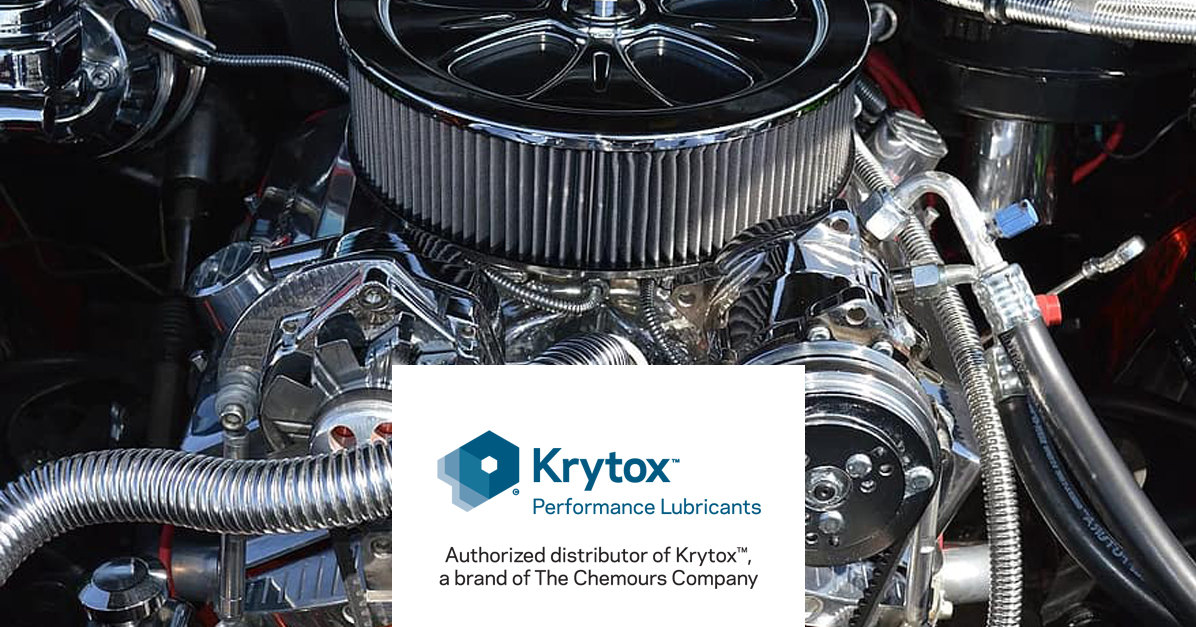 Krytox™, Lubricants for the automotive market
In this article we explore the best lubricants for under-hood applications.
under-hood applications such as actuators, bearings, gears and transmissions use lubricants that are irreplaceable. This is due to the lack of relubrication facilities, which means that the lubricants used must function as intended during the vehicle's life cycle. Therefore, vehicle manufacturers must ensure that, when lubricating under the bonnet, the quality of the lubricants used in their vehicles is of the highest quality.
Applications Under-Hood.
Automotive applications under-Hood range from :
EGR valves
Clutch release bearings
Motor-driven actuators
Alternator bearings
Belt pulleys
ABS bearings
Throttle bodies
Drivetrain components
Advantages of Krytox™ lubricants
Krytox™ lubricants are designed for automotive applications to ensure superior long-term performance. In general, Krytox™ lubricants, when used for under-the-hood applications, provide :
noise reduction
Improved durability of components
Improvement of the efficiency of mechanical parts
Reduction of the risk of default and therefore of warranty claims
Save time and money
Krytox™ lubricants have unique properties that make them ideal for the lubrication of under-the-hood applications such as :
Operate as intended from -50°C to over 200°C.
Excellent resistance to chemicals, vapours and combustion residues – which are common in engines and are detrimental to most other lubricants.
Compatible with all automotive fluids, elastomers and plastics.
Durable throughout the life of the vehicle.
Insoluble – retains its lubricity despite the presence of dirt and gravel.
Low volatility.
By providing excellent lubricity at extremely low and high temperatures, Krytox™ lubricants have the ability to be used in petrol, diesel and electric vehicles. By allowing lubrication even in electric vehicles, Krytox™ enables further innovations in the EV industry.
Lubricants for under-the-hood applications
Accessories for engines
Offering stability, durability and resistance to exposure to fuel and fumes, Krytox™ lubricants are ideal for use in engines.
Engine Part
Advantages of Krytox™ Lubricants

EGR Actuator

Long Life
Stable at high temperaturs
High resistance to exhaust fumes (diesel, petrol, LPG)

Intake Manifold Shaft Seals & Actuator

Resistance to exposure to fuels and fumes
Lifetime lubrication
Highly compatible with rubber and polymer gaskets.
Low volatility

Throttle Control

Fuel resistant
Non-migrant
Pressure resistant (2.5 bar peak)
Material compatibility with plastic housings
Corrosion resistance

Super Charger

Non-migrant
Pressure resistant (2.5 bar peak)
Material compatibility with plastic housings
Corrosion resistance
Compatibility with polymer materials
Anti-seize paste
Long service life thanks to high fuel resistance
Bearing / Bushing
Part / Area
Advantages of Krytox™ Lubricants
Alternator Bearing

Compatible with operating speeds in excess of 12,000 rpm*
Does not fail due to high shear rates and high bearing loads
High temperature under-hood

Belt Tensioner Bushing

Thermally stable
Highly resistant to violent impact, dirt, dust and automotive fluids
Compatibility with metallic materials, polymers and elastomers

Pulley Bearing


Réduire le bruit à basse température
Prévenir la corrosion
Prolonger la durée de vie des roulements sur une large plage de vitesses et de niveaux de vibration

Overrunning Clutch


Highly resistant to vibration
Extend bearing life over a wide range of speeds and vibration levels
Prevention of belt slip

Water Pump Bearing


Stable over a wide range of temperatures
Excellent protection against wear and corrosion
Resistance to hot water and engine coolant concentrate

Viscous Fan Clutch Bearing

High film-forming capacity separating the lubrication surfaces
Totally inert to viscous fan clutch fluids
The operating temperature should be close to 200 °C and remain stable.
Transmission and Clutch
Krytox™ lubricants ensure reliable, long-term performance in transmission and clutch applications, even under high speeds.
Part
Advantages of Krytox™ Lubricants
Clutch release bearing


Highly compatible with automotive fluids
Reliable performance over long periods
Excellent wear resistance under high acceleration

Clutch actuator


Compatible with seals and polymers
Inert to all types of hydraulic fluids
No swelling or shrinkage
CV Joints / Motorsport
Krytox™ lubricants are ideal for Motorsport and other high performance vehicles as they are capable of withstanding high loads, temperatures and friction.
Part
Advantages of Krytox™ Lubricants

CV joints

Resistance to high loads
Resistant to high temperatures
Excellent protection against wear and tear
Compatibility with elastomer seals
More information :
Need information about steam turbine lubricants, or about lubricants Krytox™ ? Contact our technical department on +33 426 680 680 or fill in our contact form.
Download the selection guide Krytox™ dedicated to automotive applications :