Merbenit, the MS Polymers range of adhesive and sealants

MSP products (for Modified-Silane Polymers) are silicone-free, isocyanate-free and solvent-free adhesives and sealants.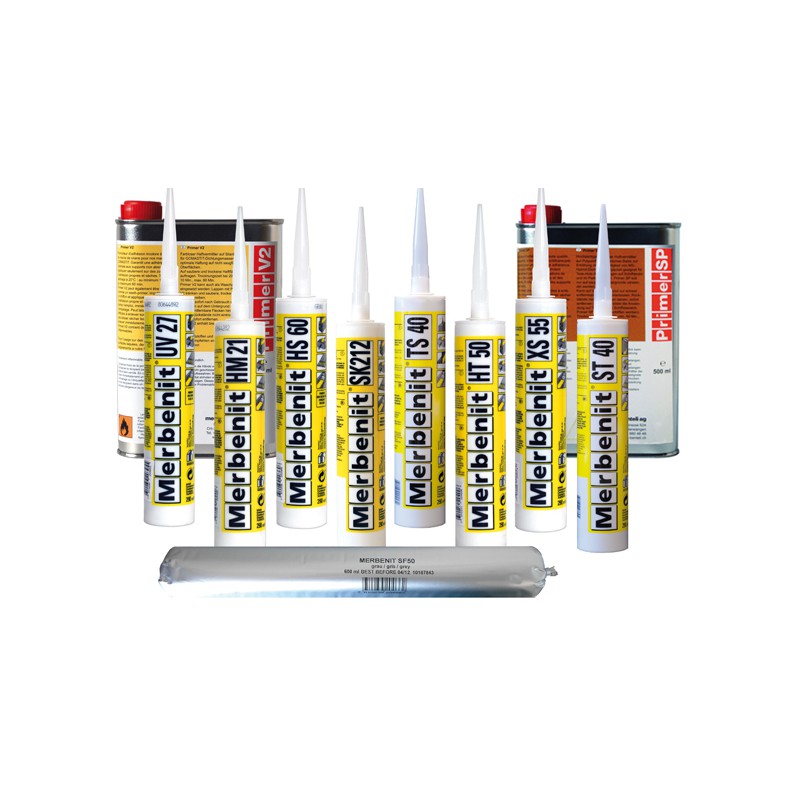 These adhesives are suitable for bonding a wide variety of materials (metal, composite, glass, wood, plastics …) and are an excellent alternative to silicones when there are compatibility problems with paints and varnishes, and to polyurethanes when toxicology and environmental considerations are to be taken into account.

Samaro offers Merbenit MSP products from Merz + Benteli company. This range of adhesives includes 1K and 2K MS-polymers, and covers a wide range of applications:
– High mechanical strength (Merbenit XS55)
– Fast curing, multiprupose (Merbenit SF50)
– High Tack (Merbenit HT50)
– Transparency (Merbenit TS40)
– Fast curing 2K (Merbenit 2K10)
– Etc.
Dispensing system
Samaro offers several types of dispensing system (Pneumatic, manual) to apply the products according to the application and packaging:
More information
Samaro's MS-Polymers selection guide gives you the opportunity to easily find the most suitable products for your application.