MOLYKOTE® grease meets the challenge of vibration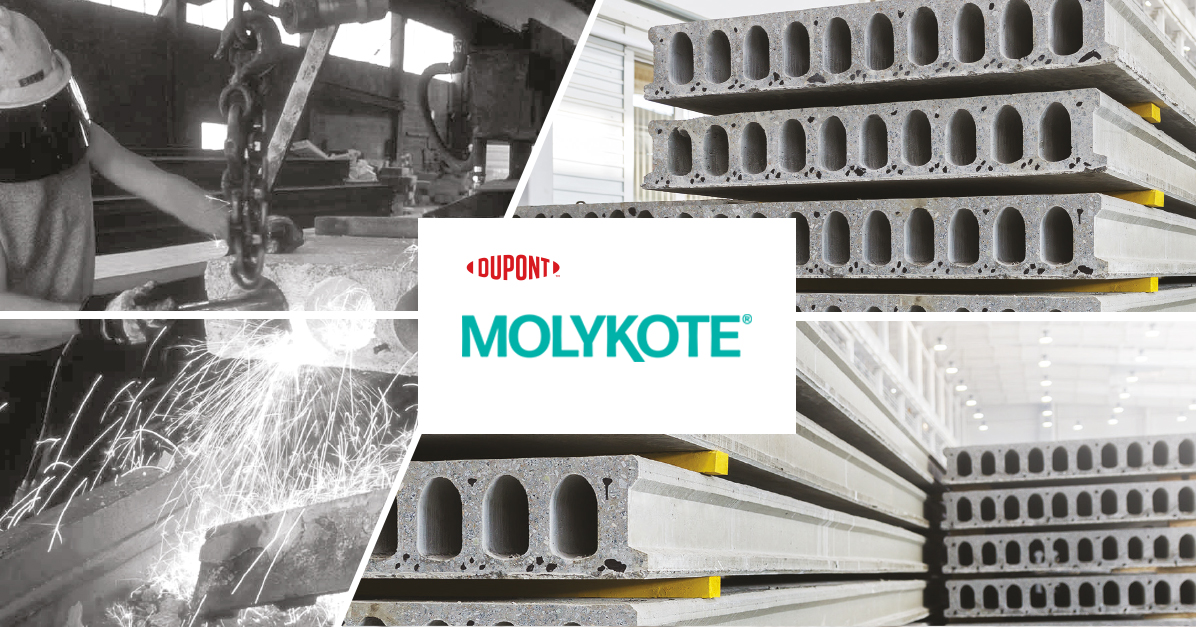 Case study: MOLYKOTE® BR-2 Plus high performance grease on where others fail
The customer: A company manufacturing prefabricated concrete needed a grease that could hold on.
A precast concrete manufacturing company needed a grease that could hold.
The company manufactures a system of prefabricated hollow concrete planks for roofs and floors, used in hotels, motels, schools, prisons and other commercial buildings. The boards are made by pouring concrete into formwork over 15 metres long. Each formwork rests on four free-standing vibrators approximately 61 cm high. Once the formwork is filled, the vibrators – powered by 15 HP motors – start up and shake the formwork for 4 minutes until all the air is evacuated and the concrete is consolidated.
The challenge : The vibrators used to aerate the concrete removed grease, causing premature bearing failure.
Unfortunately, air is not the only thing that has been removed. Each time the vibrators started, they would throw out the grease needed to lubricate the bearings. This caused excessive wear and premature bearing failure. Thereafter, operations had to cease with each bearing replacement.

Application illustration :
A worker cuts the end of a prestressing strand from a precast hollow-core plank. The plank is formed by pouring concrete into a form and vibrating it to consolidate the concrete. The vibrator is lubricated with MOLYKOTE® BR-2 Plus High Performance Grease.
Solution: Replace a grease that could not stay in place due to vibration with a high performance grease that provides boundary lubrication properties for emergency lubrication.
The plant manager called his local distributor looking for a grease that would stay in place. The distributor recommended MOLYKOTE® BR-2 Plus high performance grease.
Product : MOLYKOTE® BR-2 Plus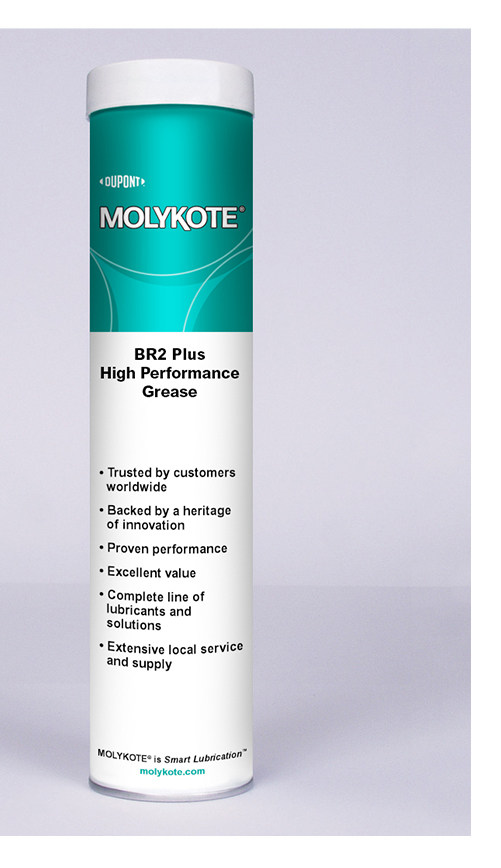 MOLYKOTE® BR-2 Plus is a lithium soap grease containing an optimum percentage of solid lubricants – including molybdenum disulphide (MoS2) – in combination with other highly effective extreme-pressure additives. It performs equally well under high loads at high and low speeds and with a reciprocating motion. It is therefore particularly suitable for the vibratory movements of machines in this plant.
This application also places heavy loads on the gearbox and bearings. MOLYKOTE® BR-2 Plus grease is formulated to operate under high loads, reducing friction coefficients and metal-to-metal contact, minimising wear and improving running-in conditions. Under load, a boundary lubricating film containing MoS2 is deposited on the sliding surfaces, providing emergency lubrication. In contrast to the previously used material, MOLYKOTE® BR-2 Plus grease holds its own, allowing the bearings to last longer – an astonishing 600% longer, according to the customer.
Molykote BR-2 Plus is available :
More informations :
Download :
Need information on MOLYKOTE® lubricants ? Contact our technical department on +33 426 680 680 or fill in our contact form.
You can also download our selection guide dedicated to industrial lubrication and maintenance: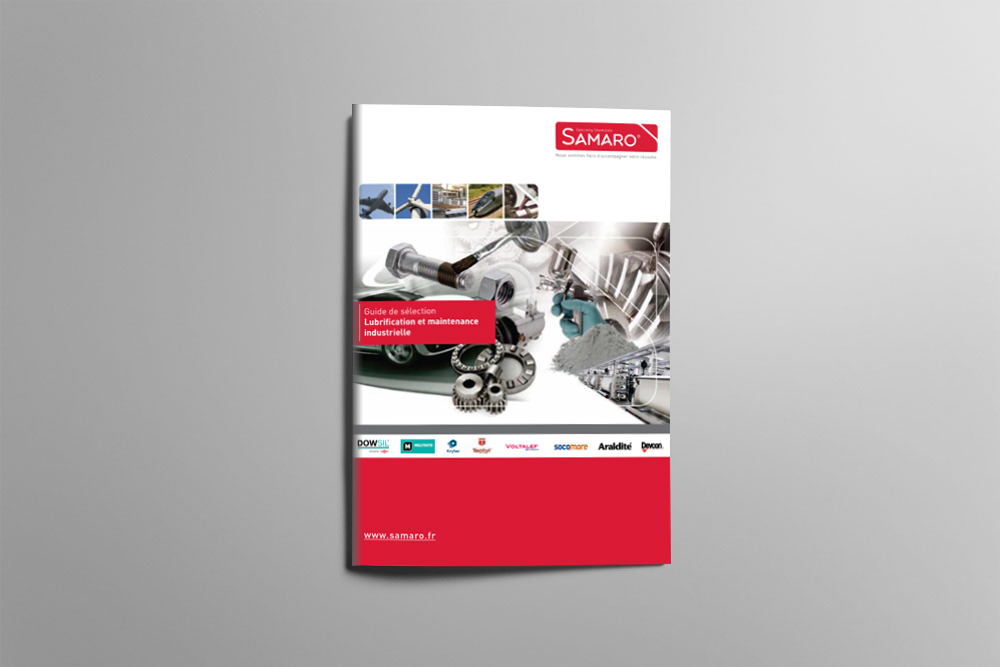 Source : www.dupont.com/molykote