Need to create an assembly resistant to hydraulic oils and temperatures up to 140°C?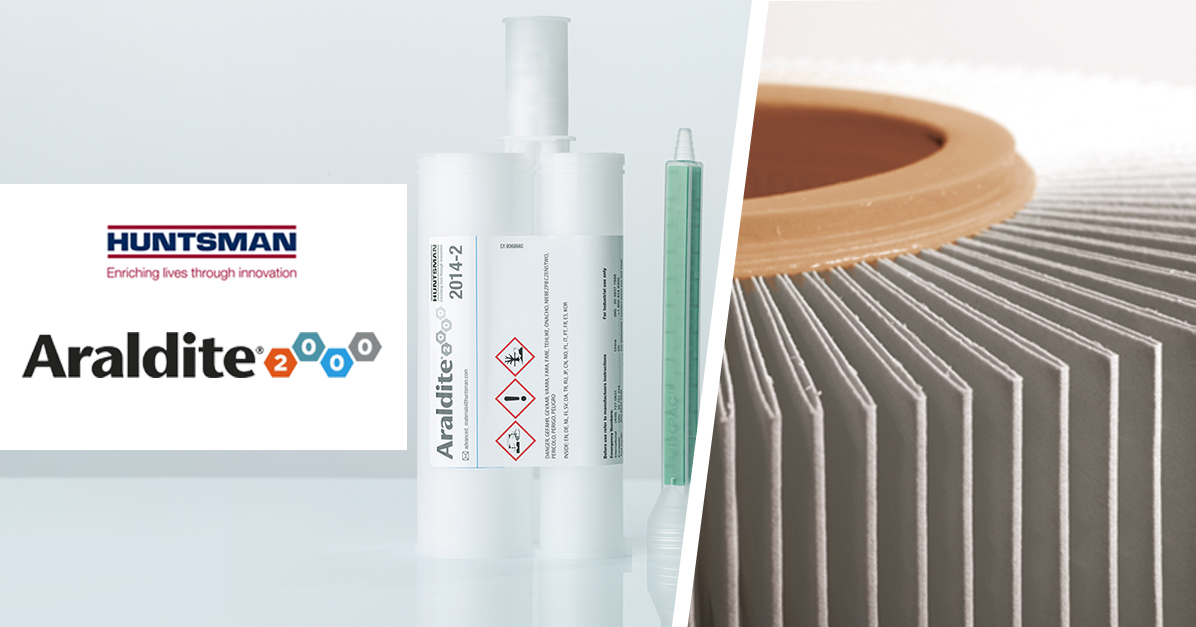 Araldite 2014-2: an engine oil-resistant adhesive
Regardless of the car model, the engine oil filter essentially consists of a fiber-based membrane bonded between two end caps. These several parts must be assembled using a product that can achieve both bonding and sealing.
The Araldite 2014-2 makes the manufacture of these oil filters simpler, as it allows the elements to be positioned with great precision. The low shrinkage rate allows for tight tolerances. In addition, its good adhesion to a large number of substrates makes reliable and durable bonds that could resist up to 140 ° C.
At last, its excellent resistance to water and many chemicals (including engine oils) makes it an excellent solution for the filter industry.
Araldite 2014-2: key advantages
• Epoxy adhesive ratio 2: 1
• Structural bonding
• Excellent resistance to humidity and chemicals
• Resistant up to 140 ° C
• KIWA approved for drinking water applications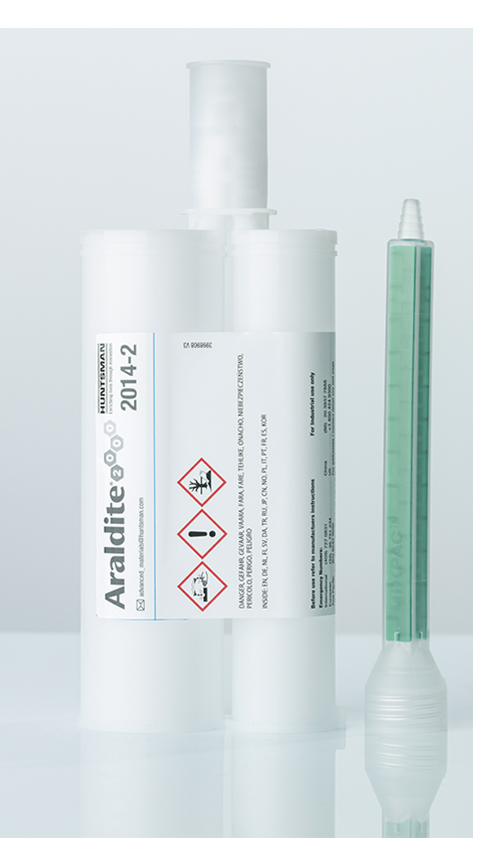 Araldite® 2014-2 is a two component, thixotropic epoxy adhesive, with a high mechanical strength and an excellent environmental, thermal and chemical resistance.
Properties : Araldite® 2014-2 is epoxy adhesive with an excellent chemical resistance. Can resist up to 140°C
Araldite® 2014-2 is available : 
Download :

Reminder of the core range of the Araldite® 2000
Please see below for our eight adhesives capable of covering 80% of your bonding needs.
Discover them through this table :
           Two-part epoxy adhesive
          Two-part acrylic adhesive
Two-part polyurethane adhesive

Araldite® 2051
Ultra-fast curing, for applications
in extreme conditions
Find the best adhesives that you need
In this table you can identify the right product with the materials to be assembled, the maximum operating temperature and the service life required: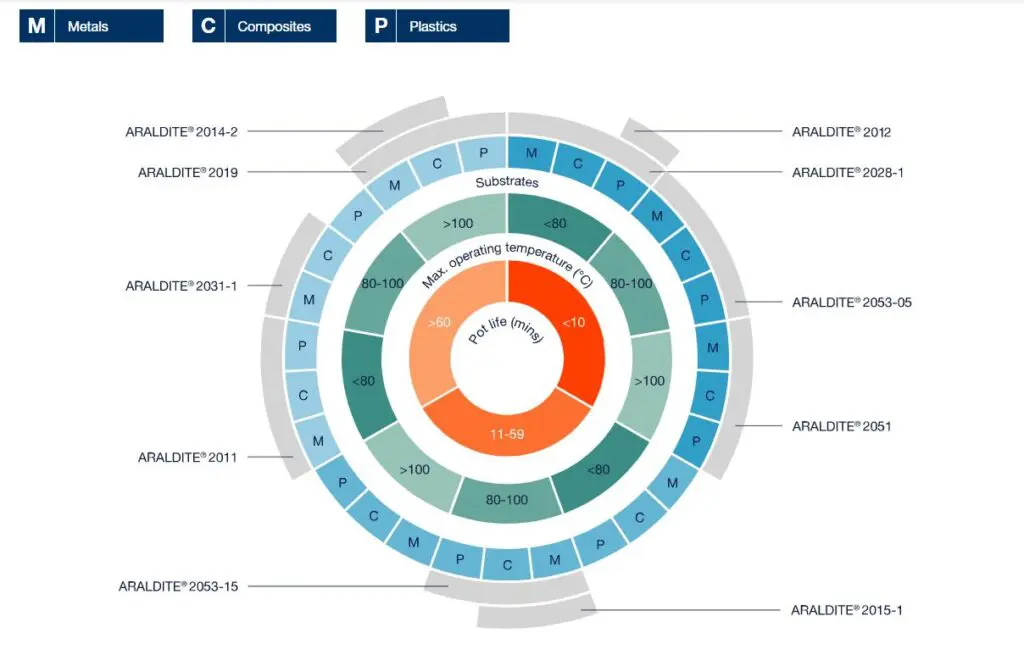 More information :
Need information on the core range of Araldite® 2000 or on the product range Araldite® ? Contact our technical department at +33 426 680 680 or
fill out our contact form.
Don't wait any longer to download the Huntsman – Araldite® Core Range brochure: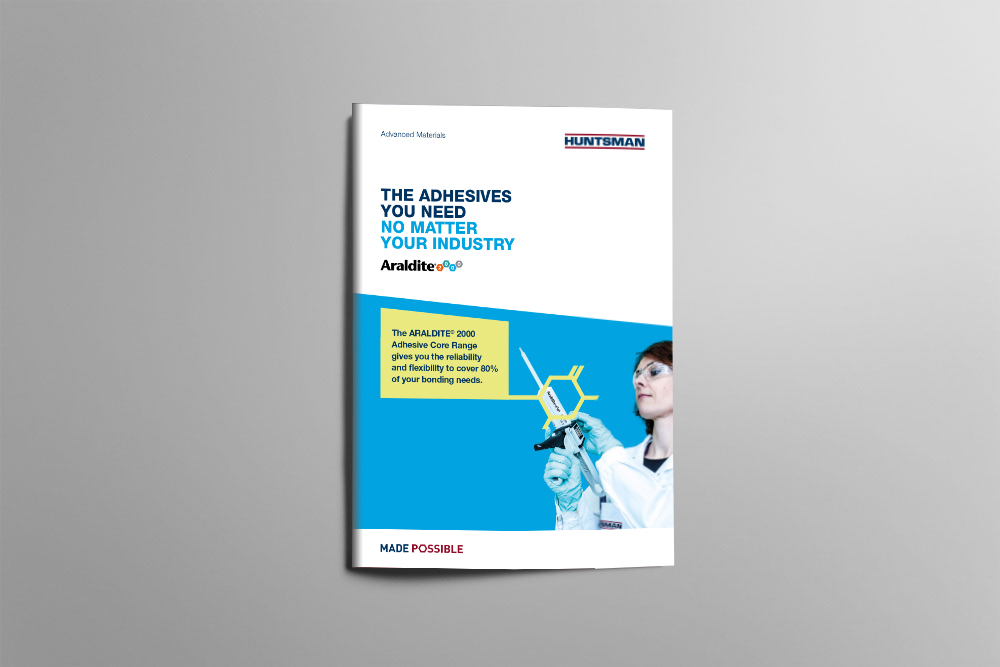 Download now the Huntsman white paper dedicated to the boating industry :