New adhesive aerosol from Airtech: Airtac 3 MEGA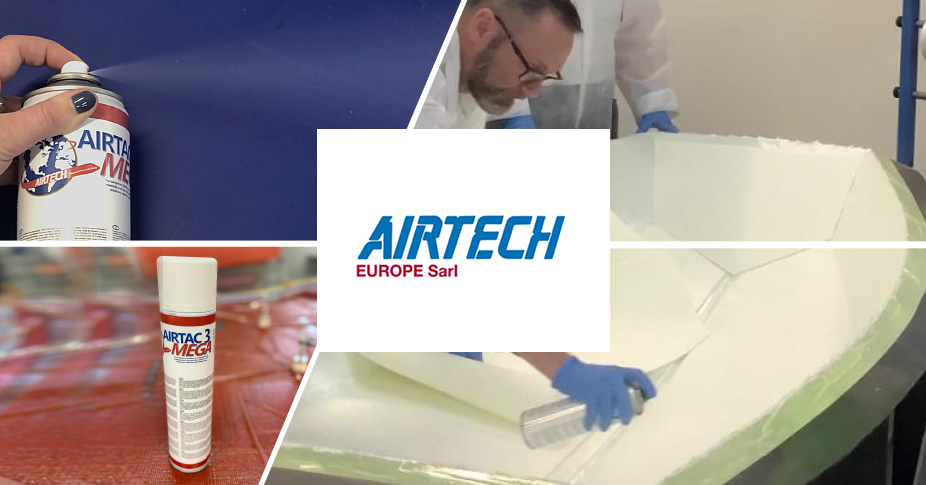 Airtec 3 MEGA is a high tack spray adhesive specially designed for temporary bonding in composite and resin infusion applications.
Airtac 3 MEGA contains more adhesive and less solvent for better coverage and adhesion. Airtac 3 MEGA can be used to hold dry materials on contours and vertical surfaces. It is ideal for resin infusion applications to hold fabrics, release films, peel layers and infusion mesh in place until the vacuum bag is attached.
We supply a larger 600ml aerosol can. Also available in Airtac 3 MEGA GREEN with a tinted adhesive so that the adhesive is visible for ease of application and to avoid over production.
Airtac 3 MEGA benefits:
Very high tack, fine mist adhesive that bonds materials faster and easier.
The high adhesive to solvent ratio increases the useful content of the can.
Larger can: 600 ml
Superior coverage – 1.1g/ft², more work done with less aerosol used.
Developed for composites
Fine drop adhesive with MEGA tack and 20% more coverage…
More information
You may be interested in this article :
Need more information on Airtac 3 MEGA or the Airtec range of adhesives? Request a quote? Contact our technical department on 04 26 680 680 or fill in our contact form.