REACh – Update of the SVHC list by ECHA: 1 new substance has been added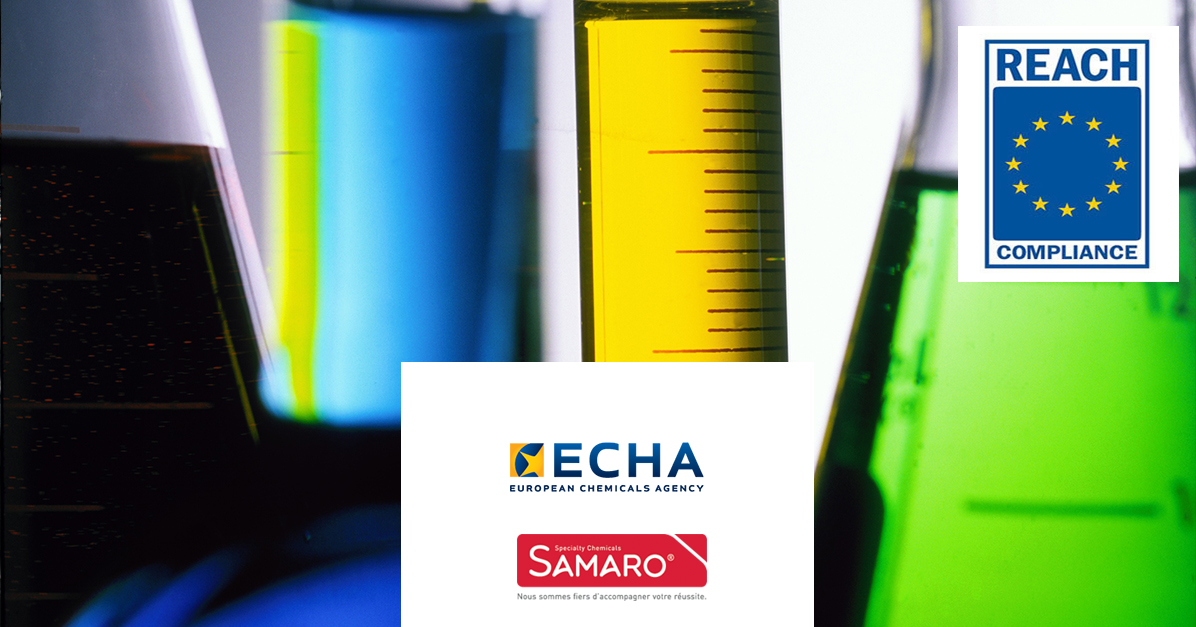 REACH: ECHA updates SVHC list
In the context of the REACh regulation, we would like to inform you that the European Chemicals Agency has updated the SVHC list on 10/06/2022.
Find below the article from Ineris, the information about the new added substance:
"The list of substances of very high concern (SVHC) or candidate list has been updated with the inclusion of a new substance, N-(hydroxymethyl)acrylamide (EC 213-103-2, CAS 924-42-5). This substance has human health effects (carcinogenicity and mutagenicity) and is mainly used as a monomer in the polymerisation and manufacture of other chemicals, in textiles, leather or furs, as a fluoroalkyl acrylate copolymer, and in paints and coatings. This list of SVHCs is updated in January and June/July each year and now contains 224 substances."
Following this update, Samaro has contacted all of its manufacturing partners. We will keep you informed if any products are affected.
Quality Department.
Source : reach-info.ineris.fr