Samaro introduces its new version of the Dispensing Equipment Guide

Samaro has just published a new version of its guide for the selection of dispensing equipment and materials.
This new selection guide allows you to find the right solution for your application whether it is lubrication or bonding.
In the following pages, Samaro will help you to define the most suitable dispensing material for your bonding application requiring the use of single or two-component cartridges…
Samaro and PC COX offer manual (Powerflow™ cartridge & MidiFlow™ Cartridge, MR-50 50 ml cartridge, …), pneumatic (Airflow III, VBA,…) and electric (Electraflow™ Plus Cartridge for 310 ml cartridges and Electraflow™ Plus for 400 to 600 ml sausages) guns
Samaro and UWAVE offer a new range of UV lamps
UWAVE has developed a range of portable, handy and powerful UV lamps. Up to 2000 mW/cm² for the UPEN 365 nm pen and 600 mW/cm² for the UV UTARGET lamp.
The UWAVE UPEN 365 nm is supplied in a kit including goggles, charger and batteries, all in a lightweight, impact-resistant carrying case.
Understanding the different types of MIXPAC™ System mixers
This infographic provides a better understanding of the different models of MIXPAC™ mixers that can be used on cartridges from 50 ml to 400 ml.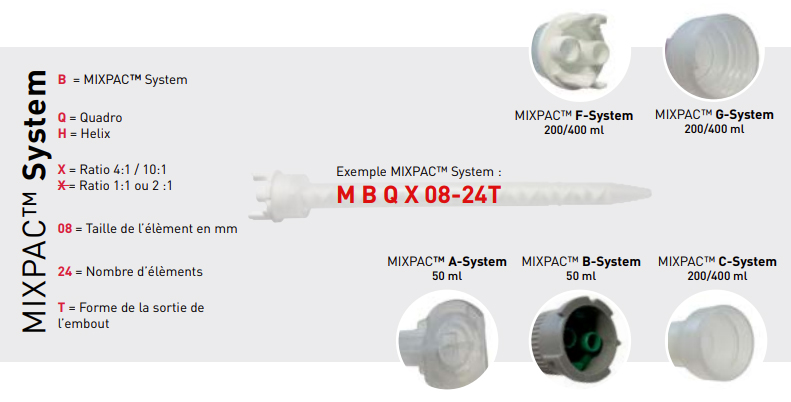 Following this infographic, you will also find a complete range of mixers and rings for single and two-component cartridges…
New connected automatic lubricator from SimaLube™
Move to Industry 4.0 with this new IMPULSE connect automatic lubricator and manage your maintenance on your smartphone with its app.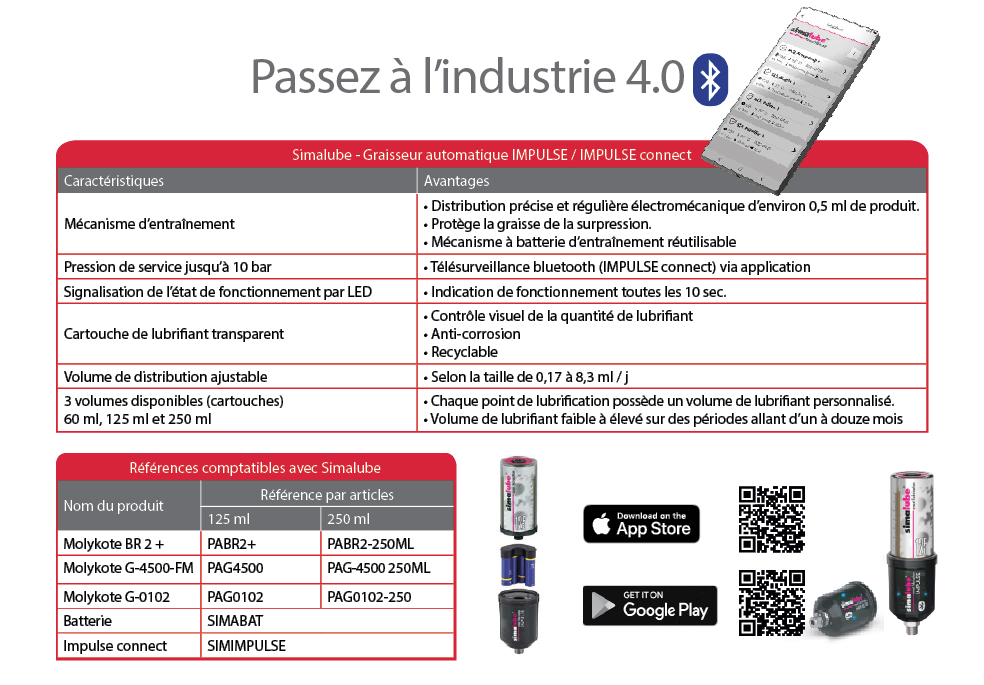 Samaro also offers you for your lubrication applications, the lube-shuttle range, from the skeleton gun (Lube-Shot 400), the manual grease gun, the electric grease gun, the one-handed grease gun (TG Lube-Shuttle), the grease sprayer (Lube Jet-eco)…
More informations :
Need more information on our range of equipment? Contact our technical department on +33 426 680 680 or for a quote, fill in our contact form.
Download selector guide :