Samaro: Partner of PIC for the Shell Eco Marathon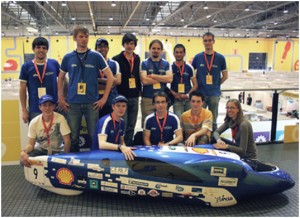 As every year, PIC (Proto Insa Club) participated in the Shell Eco Marathon. pic.insa-lyon.fr
After traveling 1465 km (910 mi) on just 1 liter of gasoline, PIC placed fourth out of a total of 80 competing teams from Europe!
A partner of PIC since 2009, Samaro is proud of the excellent results obtained in Rotterdam.

We hope that a new prototype with new carbon wheels molded with Xiameter RTV-4234-T4 base and curing agent and bonded with Permabond ET5428, a fast-curing two-part epoxy adhesive (1-hour handling time), will lead the team to finish on the rostrum in the next edition of the Shell Eco-Marathon.
Deformable parallelogram steering with aluminum spindles and stainless steel ball joints.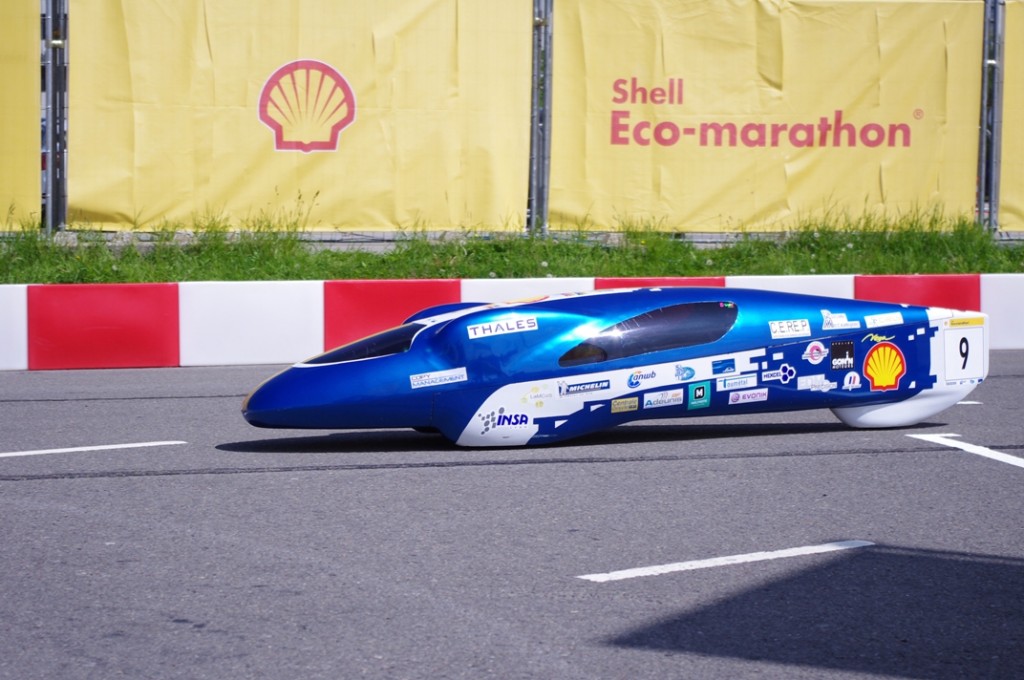 This prototype features a transmission chain lubricated with Molykote Omnigliss and its engine oil is augmented with Molykote A.
The bearings were lubricated with Molykote G-2001 high-speed grease, which decreases the coefficient of friction . The brake calipers were lubricated with Molykote L-0532FG hydraulic oil.
 Serenys Degrip Plus anti-seize lubricant was used to help disassemble the metal parts (oxidized fasteners, motor studs, metal parts oxidized by contact with brake fluid).
Oxidation on the electrical contacts of the sensors on the circuit board was cleaned away with  Serenys Cleantronic. The threaded fasteners and pins were locked in place with Permabond A 113 threadlocker.
Permabond 2011 cyanoacrylate adhesive was used to repair broken metal parts. The brake discs, and especially the brake pads in contact with the drain oil, were degreased with Molykote Metal Cleaner.
 Permabond 737 was used for quick aluminum-to-aluminum bondingand especially bonding of aluminum plates exposed to vibrations. Permabond ET5428 was used for carbon-to-carbon and carbon-to-aluminum bonding on the wheels.