Samaro will be at the JEC World 2017 to Paris, march 14,15,16, Booth 6K79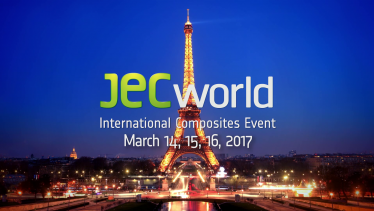 Samaro representing the leading brands (Huntsman, Airtech, Honey Wax, Kantstik, Ren Gel, RenLam, RenCast, RenShape, Duna Coradini, 3D-Core) will be pleased to meet you at booth 6k79 from march 14,15,16 at the Exhibition Center in Paris.
Our specialists team's is waiting for you to introduce the latest partners innovations.
Samaro has expertise in reinforcements (fibers, fabrics and non-woven), laminate resins, core materials and adhesives that enable it to co-develop technical solutions necessary for the design of optimized composite materials.
The gelcoats and vacuum bagging are the logical complements of our offer
More information:

New: Send this free invitation code JECVF17 to all your contacts so they can register for free as a visitor on the following website: http://www.jecworld-badges.com