The SIFER is coming up and Samaro is offering a new version of its leaflet dedicated to EN45545-2 products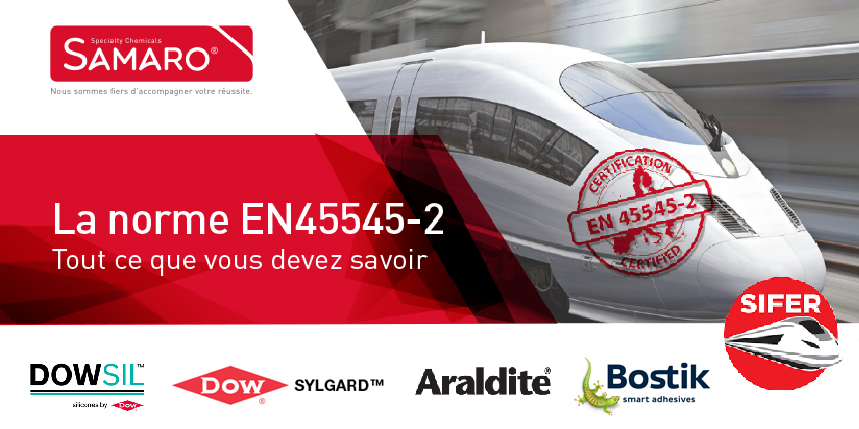 We are pleased to announce the update of our leaflet containing the products of our EN45545-2 registred partners
Samaro and its partners Huntsman – Araldite®, Dow – Dowsil™, Dow – Sylgard™ and Bostik are developing bonding, assembly and sealing solutions that meet the requirements of the EN45545-2 standard developed for passenger safety in rail transport.
The EN45545-2 standard is developed to facilitate the interoperability of trains across Europe, it was decided to harmonize the different train management systems including fire-smoke standards.
It replaces all the old standards of the different European countries.
The new references added to our brochure are :
For bonding applications:
Araldite® 2033 : Two component epoxy structural adhesive, ideal for metal bonding
Araldite® 2080-05 & 2080-15 : Low odor, two-part acrylic structural adhesive for metal (Pot life different depending on the version : 5 min or 15 min)
Araldite® 2081-10 : Low odor two component acrylic structural adhesive, special for plastic, pot life : 10 minutes
Bostik® SIMSON ISR 70-03 FR : Multipurpose MSP adhesive, one part, high hardness (Shore A50))
For electrical, electronic & corrosion protection applications:
Araldite®CW 2243-2 / HY 842 : Epoxy encapsulation system for small transformers.
Araldite®CW 1312 / Aradure®HY1300 : Epoxy encapsulation system specifically designed for applications such as transformers, motors and generators and pressure sensitive components.
Overview of the EN45545-2
3 levels of fire risk: HL1, HL2, HL3
N
A
D
DS/S
Standard vehicle
Automatic vehicle without on-board personnel
Double-deck vehicle
Sleeping cars
Operational Category 1
HL1
HL1
HL1
HL2
Operational Category 2
HL2
HL2
HL2
HL2
Operational Category 3
HL2
HL2
HL2
HL3
Operational Category 4
HL3
HL3
HL3
HL3
Requirements by application
R1 : For interior horizontal/vertical surfaces (ceilings, walls, window frames and display screens)
R7 : Treatment of interior and exterior surfaces.
R22/23 : for internal seals, coils, inductors and contacts
R24/25 : for boards and printed circuits R26 : for small electronic products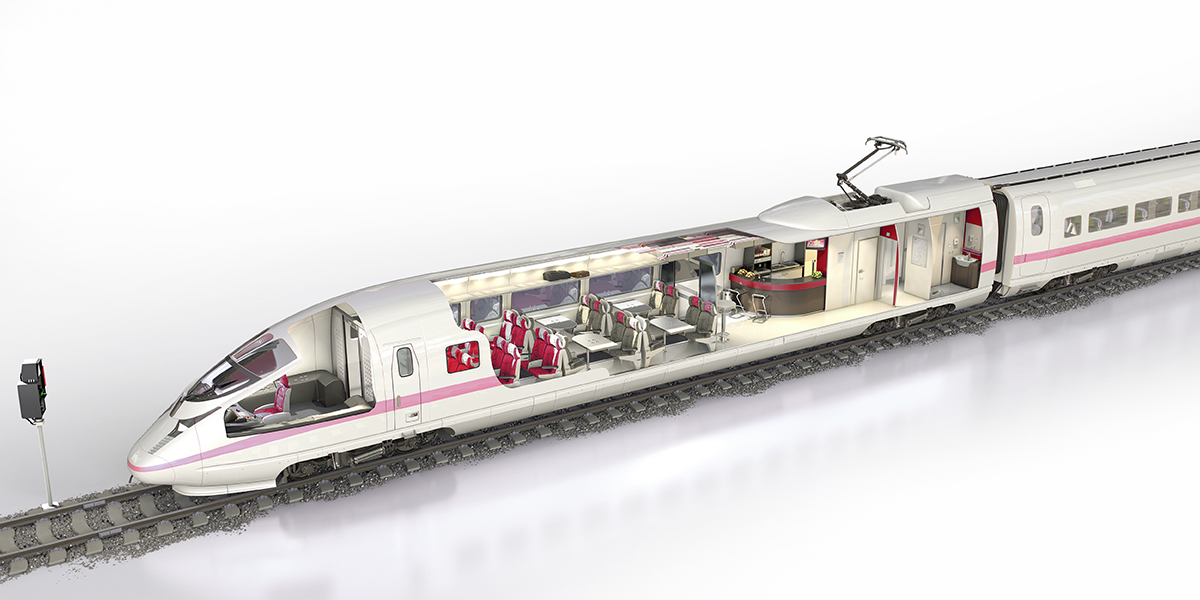 A market page dedicated to the railway industry
We have created a page on our website especially for the railway market. Find on this page, our bonding & sealing, lubrication and electrical and electronic protection solutions related to the railway market.
We offer through the brands Araldite®, Dowsil™, Molykote®, Krytox™ and Bostik® lubrication solutions (interior lubrication, lubrication of bogies / brakes, lubrication of the traction system,…) sealing solutions (sealing of the structure, interior and exterior lighting) but also heat dissipation and protection solutions for the components of the on-board electronic system…
Our teams are waiting for you at the SIFER 2023 exhibition, from March 28 to 30 at the Lille Grand Palais exhibition center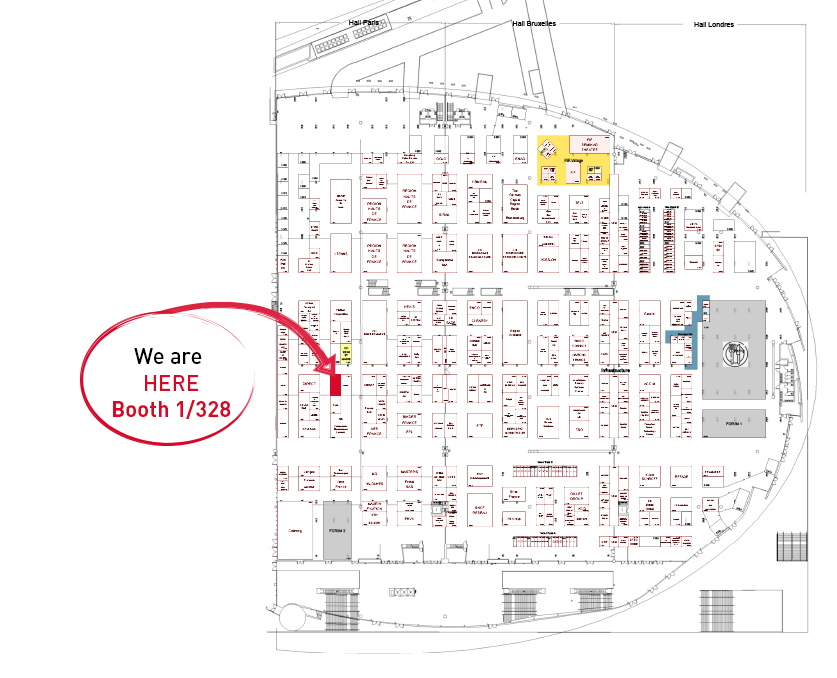 The show is coming soon, it's still time to get organized. Come and discover the latest innovations from our partners, including the new Araldite® low odor and non-flammable structural acrylic adhesives: Araldite® 2080 and 2081 …
Find all the information you need to plan your visit below:
More info
Need information on our range of products approved by the EN45545-2 standard or on our range of products used in the railway industry? Contact our technical department at +33 426 680 680.