The Uwave Upen 365nm LED pen: powerful UV bonding at your fingertips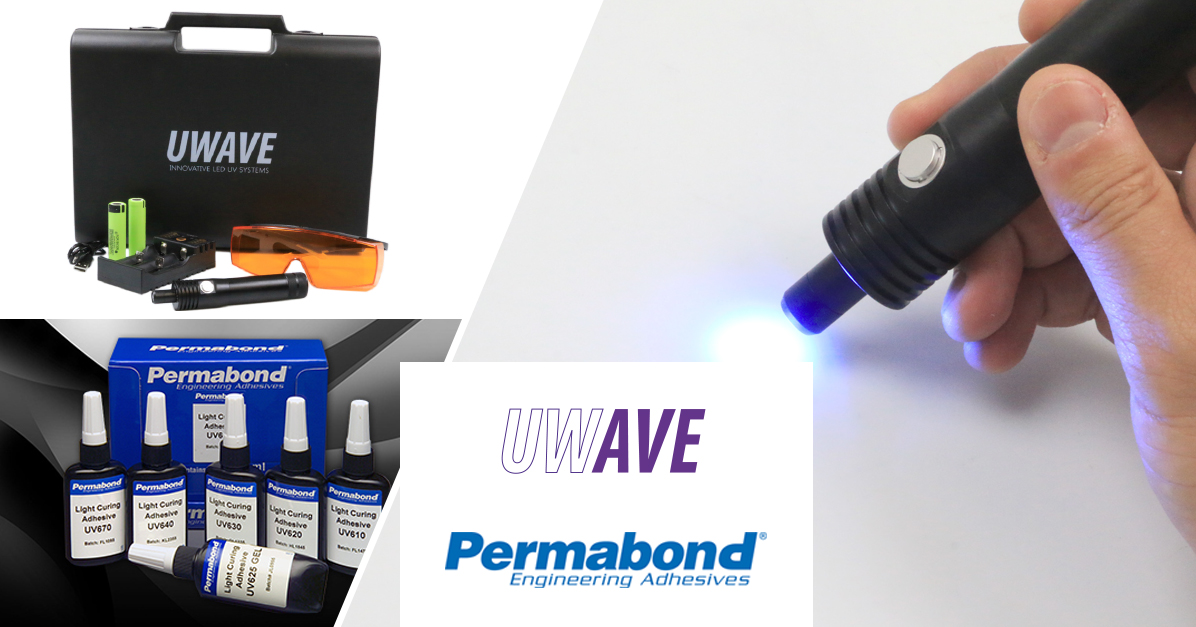 UWAVE UPEN 365nm: Cordless, handy, powerful for all types of manual UV bonding!
UV adhesives, like Permabond UV adhesives, are one-component acrylic products that can cure in a few seconds when exposed to a UV light source. Suitable for a large number of applications, they are more and more used for bonding glass or transparent plastics (PMMA or polycarbonate), for example in the glass industry, luxury bottles or POS, among others.
Since a few years years, the usual ultraviolet lamps with mercury vapor bulbs have been replaced by a new generation of UV LED lamps. When turned on, bulbs need to pre-heat before use. Instead, LED lights can be used instantly after being turned on. Moreover, the lifespan of LEDs is 10 times longer than the lifespan of mercury bulbs.
For several years, Samaro has offered the UTarget Handheld Plus 365nm torch, a "made in France" lamp, produced by the company UWAVE. This UV source has to be plugged into the mains, and combines both power (up to 8000 mW / cm²) and ergonomy (140 grams).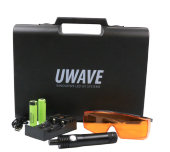 Samaro expands its range and now offers the UWAVE UPEN 365nm: this wireless LED pen (powered by rechargeable batteries) provides a UV light source that is both portable, handy and powerful (up to 2000 mW / cm²) for all types of manual UV applications.
It is effective on all UV adhesives reacting at 365nm wavelengths (ie all UV products in the Permabond range).
This product is supplied in a kit including one pair of safety goggles, one charger and batteries, all in a lightweight, impact-resistant carrying case.
More Information
Do you need information about UWAVE UPEN or Permabond UV adhesives ? Contact our technical department on +33 426 680 680 or fill in our contact form.
This blog post may interest you : New LED UV lamp: UTARGET HANDLED PLUS 365nm
Download our brochures dedicated to Permabond UV adhesives :