Heraeus, SMT technology at the forefront of innovation
Solder pastes at the meeting point of electronic assembly innovation (Surface Mount Technology)
The evolution of cheaper, faster and simpler assembly processes means that surface mount technology (SMT) is increasingly replacing through-hole technology.
SMT technology has established itself very successfully in the printed circuit board assembly market. This is because the components are becoming smaller and smaller and have thinner or no connecting wires. This evolution has made it possible to have larger components while favouring a reduction in weight.
In order to achieve an optimal and cost-effective production process, it is necessary to find the ideal combination of fluxes and alloys depending on the application and substrate.
Heraeus offers a complete portfolio of solder pastes with high reliability for different TMS applications on PCB and DCB, allowing a good adaptation to the technical requirements.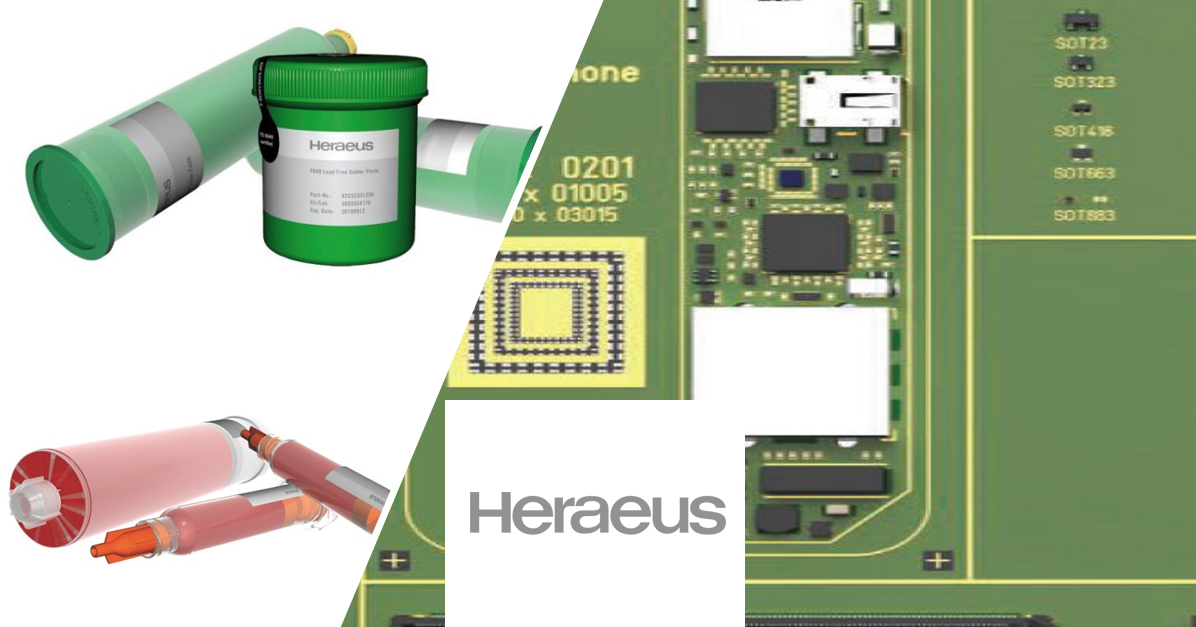 Heraeus masters its supply chain from A to Z by manufacturing the powder and flux and then offering solder pastes tailored to market needs. By decentralizing their production to different production sites Heraeus ensures fast supplies with high consistency and reliability.
With its wide range of lead-free and halogen-free products, Heraeus meets the growing demand for environmentally friendly production processes.
Beyond their standard range Heraeus is able to design solutions for specific applications. Their application center allows them to directly test adaptations and optimize them for superior product quality.
The advantages at a glance:
Stable, reliable and fast supply chain.
Perfect adaptation to your application thanks to a wide range of no-clean and water-soluble systems
Flux allowing easy alloy changeover to minimize qualification efforts
Some solder paste references :
More informations :
Do you need information about our range of Heraeus? Contact our technical department on +33 426 680 680 or fill in our contact form.