Crystal clear acrylic structural adhesives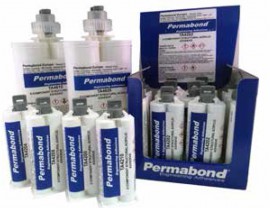 With the inauguration of their new factory and R & D center in England, Permabond innovates and develops a new range of MMA-based (methyl methacrylate) structural adhesives. Among the new products developed recently,
Permabond has launched two new highly transparent adhesives MMA: PERMABOND TA4204 and PERMABOND TA4205.
As all the structural MMA adhesives, these new products have a high strength in shear and are peeling  and impact resistant.
They can handle up to 120°C continuously. They are fast-setting 2K products, and they develop adhesion on many substrates such as metals, wood, glass, composites, and most plastics.
Typical markets for this kind of adhesive are sign bonding, shop fitting, furniture manufacturing, and generally every application where aesthetics are important.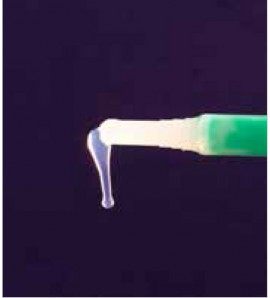 These products are available in 50ml or 400ml cartridges, and in bulk (25kg pails). You can find the technical data sheet here: