How to avoid browsing or stick slips on surfaces (slides): Molykote® D-321R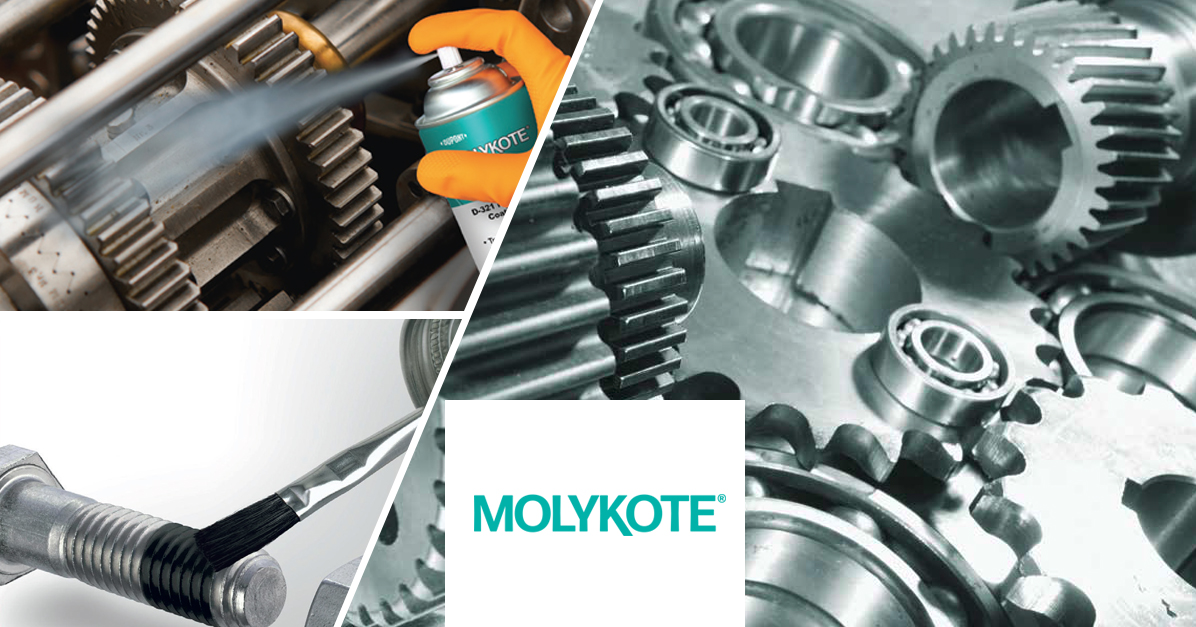 Molykote® D-321R, dry-film lubricant (MoS2-filled) frequently used on hard-to-reach surfaces or for emergency lubrication.
What is the purpose of an anti-friction coating?
An anti-friction coating ensures dry, clean lubrication unaffected by dust, dirt and moisture (lifetime lubrication in most cases).
An anti-friction coating can be compared to an industrial paint in which the colour pigment has been replaced by solid lubricant particles.
The role of an anti-friction coating is to provide long-lasting corrosion protection and effective lubrication.
Typical applications for Molykote® D-321R
Molykote D-321R developed by Molykote is a dry lubricant that cures at room temperature.
Its MoS2 composition offers optimal lubrication under very high loads, and limits stick slip.
It can be used as :
Anti-friction coating for metal/metal combinations at medium speed under heavy loads,
Permanent lubrication of heavily loaded guide rails at low speeds, in oscillating movement or intermittent operation,
Improvement of the running-in process, Lubrication under vacuum and at extreme temperatures, Cylinder head bolts, Toaster slides, Car mirror adjustment mechanisms, High voltage circuit breakers, Running-in of highly stressed gears,
Emergency lubricant for wind turbines,
Cold extrusion of steel (avoids streaks)
The advantages of Molykote® D-321R Anti-friction Coating are demonstrated in the video below:
Characteristics & technical properties of Molykote® D-321R
Air-curing MoS2 filled dry bonded varnish,
Fast polymerisation at room temperature,
Protection against grazing,
High resistance to ageing
Long-lasting lubrication, ideal for maintenance in dusty environments and lubrication at very low temperatures (down to -180°C)
Molykote® D-321R Anti-friction Coating is available :
Download :
More information :
More informations :
Need information on Molykote® D-321R Anti-friction Coating or on anti-friction coating Molykote® brand ? Contact our technical department on +33 426 680 680 or fill in our contact form.
You can also download our selector guides dedicated to Anti-friction coating: