Permabond completes its structural adhesive product range with the launch of a new food-grade adhesive PERMABOND ET5161.

The new Permabond ET5161 is a two-component structural adhesive, specially formulated to meet the "food grade" EU regulation 10/2011 requirements.
Key product features:
Two-component structural adhesive
Meets EU 10/2011 regulations
Lightly thixotropic
Long open time (12 hours at room temperature)
Open time can be shortened by heating (30 minutes at 60°C)
Good mechanical strength
Good resistance to chemicals
1:1 mixing ratio
Available in 50 ml or 400 ml cartridges or in bulk (on request)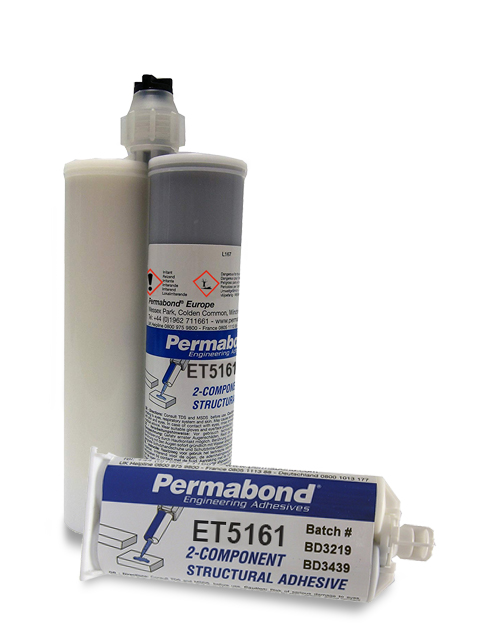 Permabond ET5161 has been specially designed to bond food grade stainless steel, for applications that may come into contact with food or beverages. It also gives very good results on other metals, such as steel or aluminum, as well as on composite materials. Moreover, it can be used for bonding filters in the food industry (assembly of the grid to the frame for example) and for the assembly of food processing equipment and machinery, but also for the manufacture of "general public" kitchen accessories (small white goods and appliances, coffee makers, utensils and cookware, cutlery, etc.).
More informations :
Permabond ET5161 is available : 
Download now :