Samaro Renews Its Participation in Composites Meetings 2023 in Nantes
We are delighted to announce our participation in the 9th edition of Composites Meetings, scheduled for November 15th and 16th, 2023, at the Cité des Congrès in Nantes. Organized by the EMC2 Competitiveness Cluster and abe-advanced business events, this business convention brings together international users and suppliers of composite materials for qualified and pre-scheduled 40-minute appointments.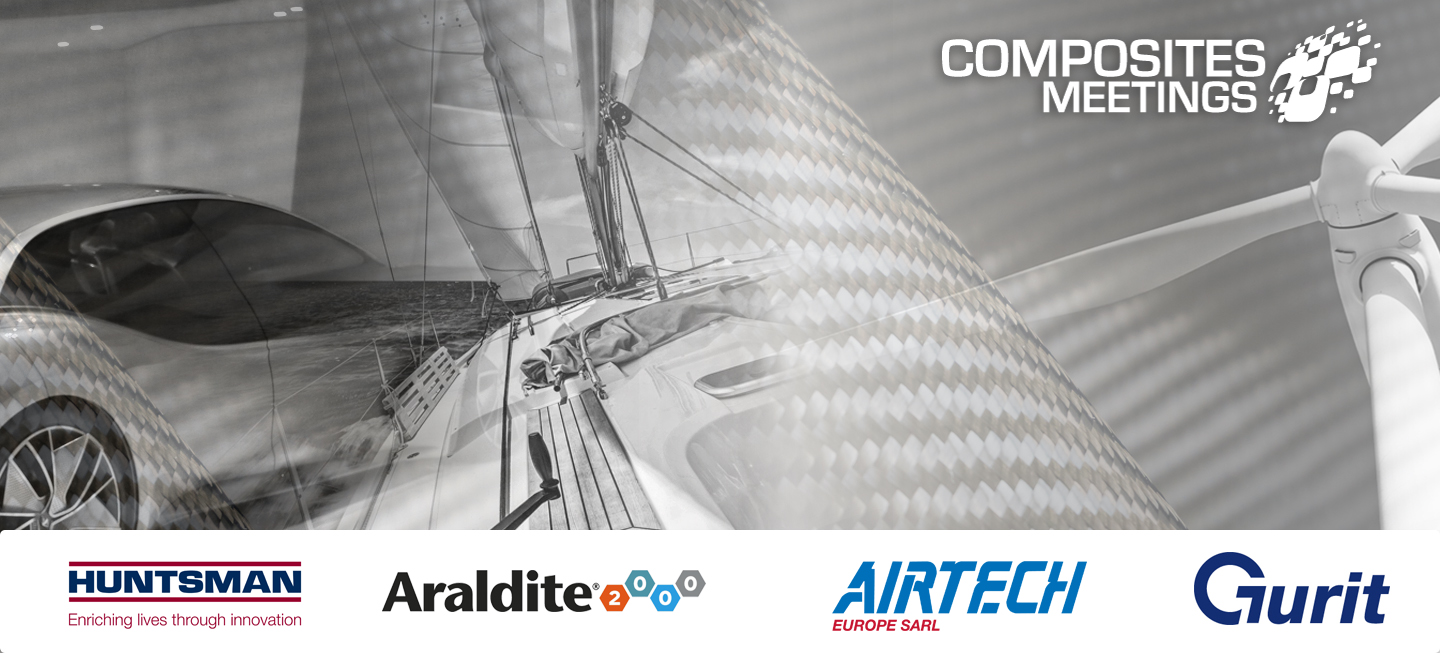 Samaro: Distributor of Leading Brands in the Composite Market
As a distributor of leading brands in their market, including Araldite®, Airtech, Gurit®, PORCHER-Industries®, Samaro stands out with its extensive range of high-performance composites. The materials offered by Samaro play a crucial role in various sectors such as aerospace, rail, automotive, maritime, sports, and leisure.
Thermosetting Resins from Huntsman
Huntsman, one of Samaro's partners, offers thermosetting resins such as the renowned epoxy resins Araldite®, Aradur®, vinylester resins Atlac®, and polyester resins Synolite®. These resins serve as matrices for composite materials, ensuring exceptional quality and unmatched durability.
Airtech and Composite Part Manufacturing through Infusion
Airtech, another key partner, provides a wide range of vacuum peripherals essential to the production of composite parts through infusion. Vacuum bag films, sealant mastics, adhesive tapes, grids and drainage felts, valves, and pipes are essential products for manufacturing high-quality composite parts.
GURIT: Leading in Core Materials with Gurit Kerdyn™ GREEN
GURIT distinguishes itself as a leader in core materials, offering innovative and sustainable solutions. The recycled and recyclable PET Gurit Kerdyn™ GREEN demonstrates the company's commitment to sustainable development and continuous innovation, particularly for wind energy.
Applications in Advanced Industrial Sectors
The composite materials distributed by Samaro find remarkable applications in advanced sectors. Their lightweight combined with excellent mechanical strength makes them essential in demanding fields such as the aerospace, rail, automotive, maritime, as well as competitive sports and leisure industries.
By participating in Composites Meetings 2023, Samaro reaffirms its commitment to innovation and quality in the field of composites. We look forward to sharing our knowledge and exploring new opportunities with key industry players at this flagship event.
Join us on November 15th and 16th, 2023, to discover together the future of composite materials.