Araldite® 2019, Innovation in product design and light weighting are made possible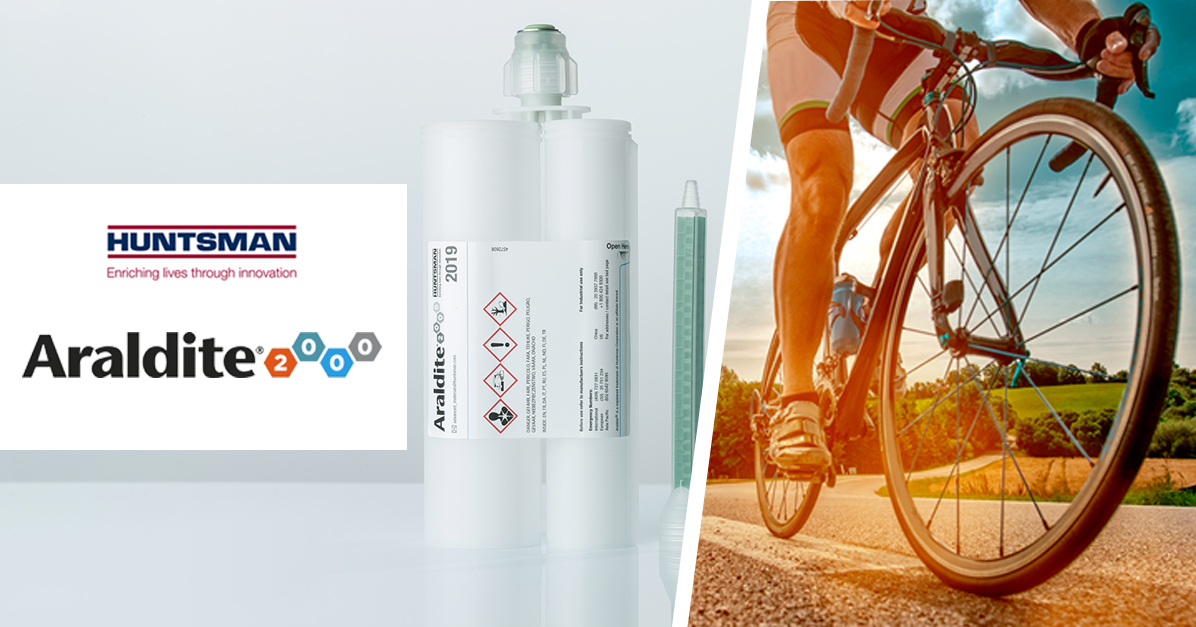 Araldite® 2019 Structural Adhesive provides a strong and reliable bond to most substrates (including most composites) allowing maximum design freedom!
ARALDITE® 2019 adhesive combines exceptional mechanical strength (up to 33MPa in shear strength) with high temperature resistance (up to 140°C). Its resistance to chemical aggression and compatibility with many substrates make Araldite® 2019 one of the most versatile and high-end two-component structural adhesives in the Araldite® portfolio.
Araldite® 2019 : Tecnical advantages
Epoxy ratio 2:1
High mechanical properties
High temperature resistance( to 140°C)
Bonds carbon composites
High toughness and resilience
High lap shear strength
Contains spacers to ensure a minimum bond line thickness of 0.05 mm
 Araldite 2019 formerly Araldite AW 4859 / HW 4859 is a twocomponent, epoxy adhesive paste of high strength and toughness. High temperature resistance (postcuring needed)
 Araldite 2019 is two part epoxy with high mechanical properties. Thermal resistance up to 140°C
Araldite® 2019 is available : 
Download :
The challenge :
Gluing a carbon bicycle frame and polyamide connecting parts.
The solution:
The manufacturer had designed a very original and lightweight frame that had to be glued to withstand high stresses. Without reducing stiffness up to 70°C, Araldite® 2019 adhesive was the ideal solution for this job.
To ensure a reliable solution, the customer used Huntsman's testing and simulation services during the development of the frame. The result was a faster time-to-market with a high-quality, high-performance product.

Reminder of the core range of the Araldite® 2000
Please see below for our eight adhesives capable of covering 80% of your bonding needs.
Discover them through this table :
           Two-part epoxy adhesive
          Two-part acrylic adhesive
Two-part polyurethane adhesive

Araldite® 2051
Ultra-fast curing, for applications
in extreme conditions
Find the best adhesives that you need
In this table you can identify the right product with the materials to be assembled, the maximum operating temperature and the service life required: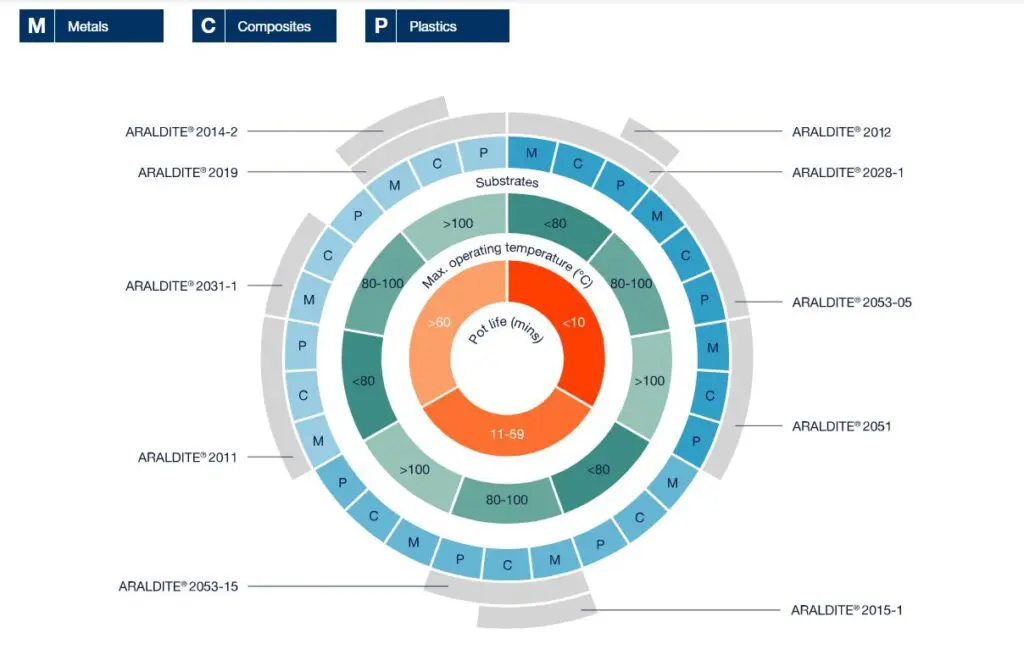 More information :
Need information on the core range of Araldite® 2000 or on the product range Araldite® ? Contact our technical department at +33 426 680 680 or
fill out our contact form.
Don't wait any longer to download the Huntsman – Araldite® Core Range brochure: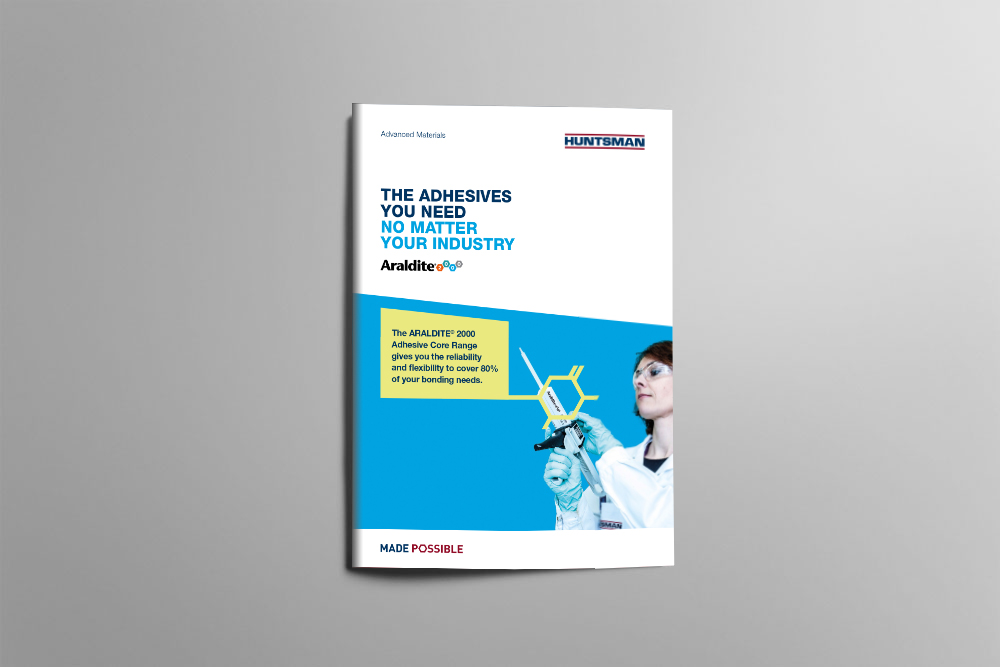 Download now the Huntsman white paper dedicated to the boating industry :