Araldite 2019: the best product for bonding carbon bikes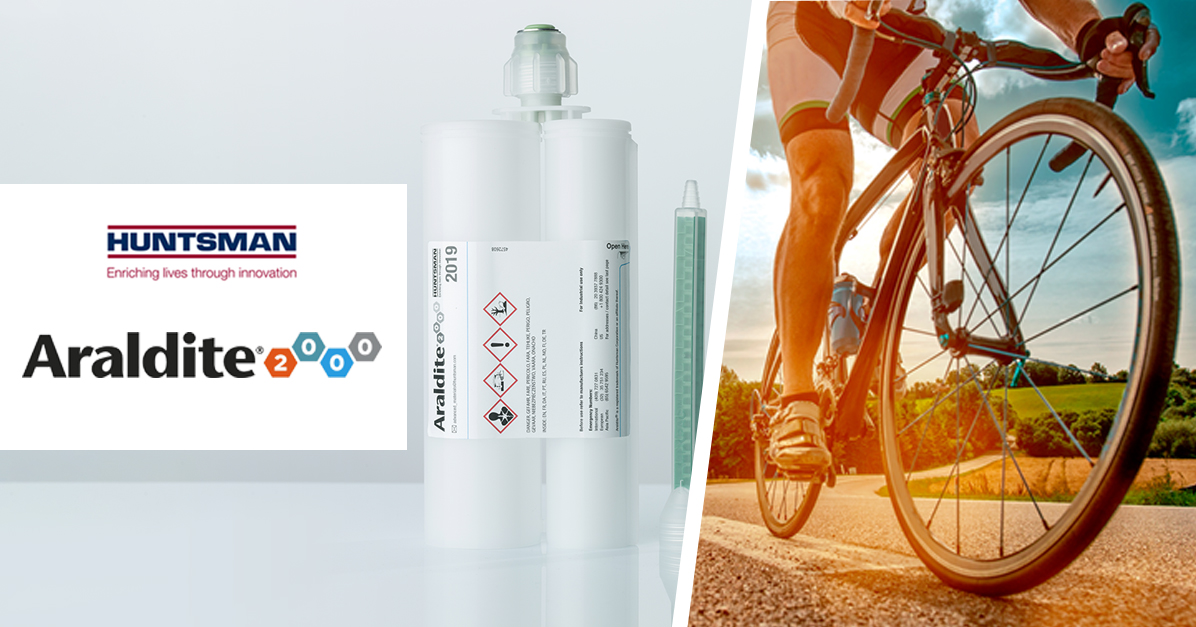 Araldite 2019 structural Adhesive, formerly known as Araldite AW4859 / HW4958, is a high performance two-component epoxy adhesive that is particularly effective for bonding epoxy / carbon fiber composite parts.
Thanks to its excellent mechanical strength (up to 33 MPa in shear strength and 40 MPa in tensile strength), its resistance to shocks and vibrations (5% elongation at break, Young's modulus 1.5 GPa) and its resistance to high temperatures (up to 140 ° C), the Araldite® 2019 is the "top of the range" product for all technical applications, such as the assembly of carbon fiber parts.
Thanks to these properties, Araldite® 2019 is used by several manufacturers of carbon bikes, for applications requiring high technicality (frame or wheel bonding). The weight of a bike being an essential parameter for racing bikes, for example, the low density of this structural adhesive (about 1.1) also allows the structure to be lightened.
Download the technical data sheet of Araldite® 2019
The 2019 Araldite is part of the Core Range Araldite®, a range of 9 products able to cover 80% of your structural bonding needs
Please see below for our nine adhesives capable of covering 80% of your bonding needs.
     Two-part epoxy adhesive
          Two-part acrylic adhesive
Two-part polyurethane adhesive

Araldite® 2051 – The Extreme One
Ultra-fast curing, for applications
in extreme conditions (under water, low temperatures)
Araldite® 2053-15 – The Flexible One
Fast curing, flexible for shock resistance
Find the best adhesives that you need
In this table you can identify the right product with the materials to be assembled, the maximum operating temperature and the service life required: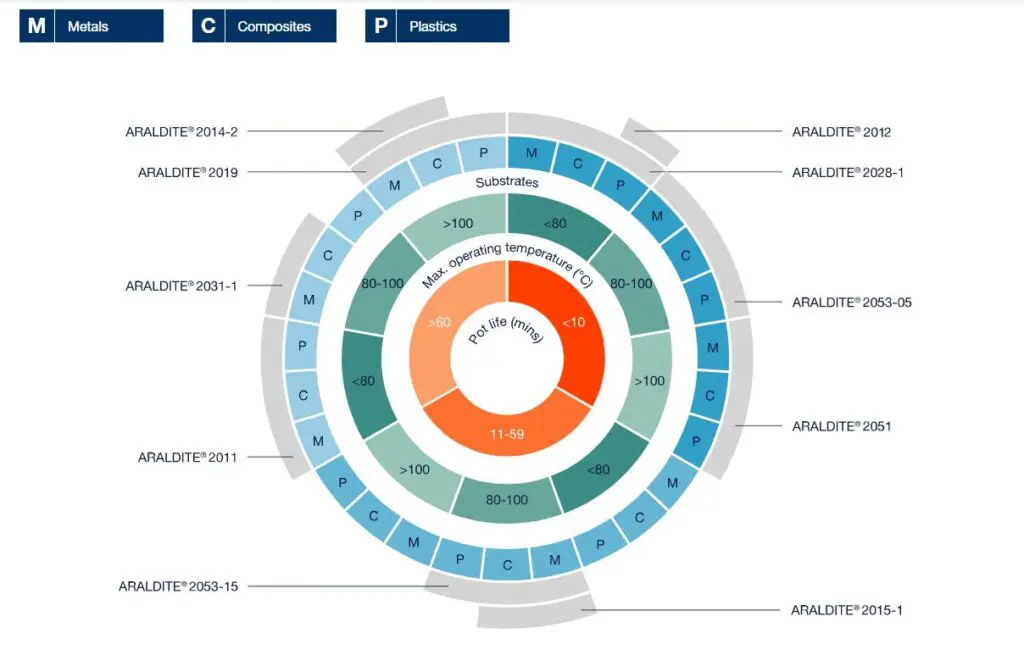 More information :
Need information on the core range of Araldite® 2000 or on the product range Araldite® ? Contact our technical department at +33 426 680 680 or
fill out our contact form.
Don't wait any longer to download the Huntsman – Araldite® Core Range brochure: