Araldite 2028-1: a bright idea for LED encapsulation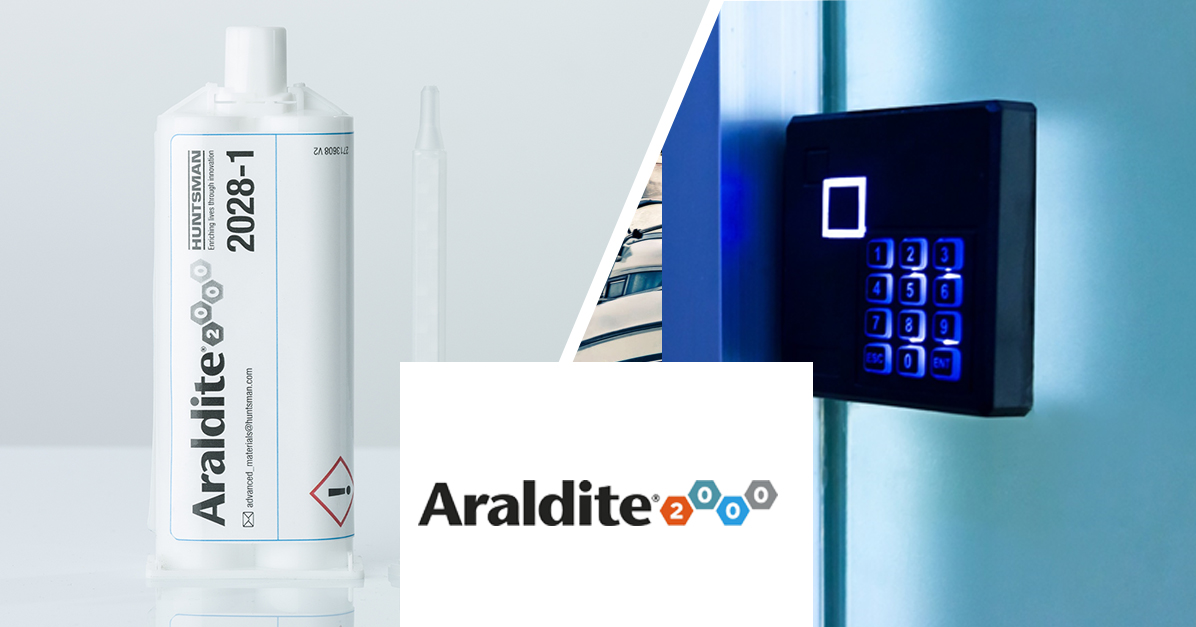 ARALDITE® 2028-1, make your design stand out by keeping bond lines invisible.
LED potting requires great care in the choice of the encapsulation product : the chosen product must be perfect transparent, in order to allow the LEDs to display multiple colors, and it must keep its optical properties for several years.
Here is an example of potting of touch pad keys : the Araldite 2028-1 plays multiple roles here .This polyurethane must ensure 100% water- and dust-tight LED potting, but it must also ensure a perfect and homogeneous light diffusion.
Moreover, the low viscosity of Araldite 2028-1 allows bubble-free encapsulation, without the need for a vacuum process. Finally, its ease of use and its quick setting time allow you to maintain sustained production rates.
Araldite 2028-1: key advantages
• 2-component polyurethane adhesive 1: 1
• Structural to semi-structural bonding, potting
• Validated by CREE for LED potting
• Low viscosity, suitable for potting
• Excellent transparency, UV stable and non-yellowing
• Quick curing
Focus sur l'Araldite® 2028-1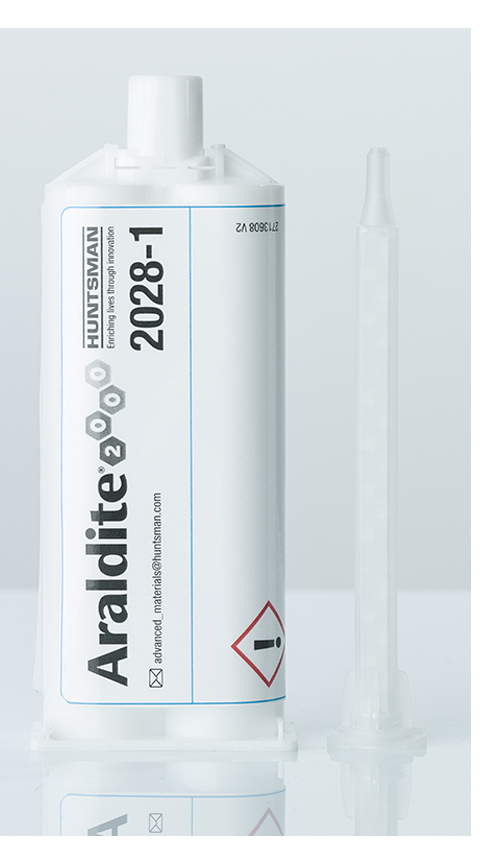 Applications : Araldite® Araldite 20281 is a cold curing polyurethane adhesive, consisting of a transparent resin component and a transparent hardener component
Properties : Araldite® 2028-1 is transparent, fast curing, UV stable, Suitable for bonding a variety of metal and plastic substrates
Araldite® 2028-1 is available : 
Download  :

Reminder of the core range of the Araldite® 2000
Please see below for our eight adhesives capable of covering 80% of your bonding needs.
Discover them through this table :
           Two-part epoxy adhesive
          Two-part acrylic adhesive
Two-part polyurethane adhesive

Araldite® 2051
Ultra-fast curing, for applications
in extreme conditions
Find the best adhesives that you need
In this table you can identify the right product with the materials to be assembled, the maximum operating temperature and the service life required: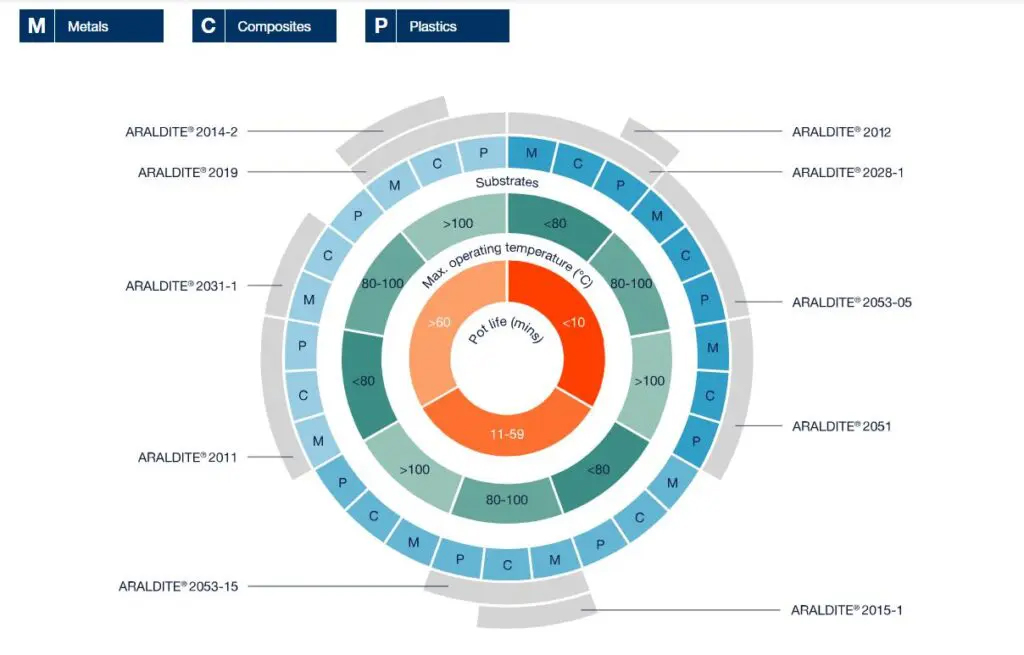 More information :
Need information on the core range of Araldite® 2000 or on the product range Araldite® ? Contact our technical department at +33 426 680 680 or
fill out our contact form.
Don't wait any longer to download the Huntsman – Araldite® Core Range brochure: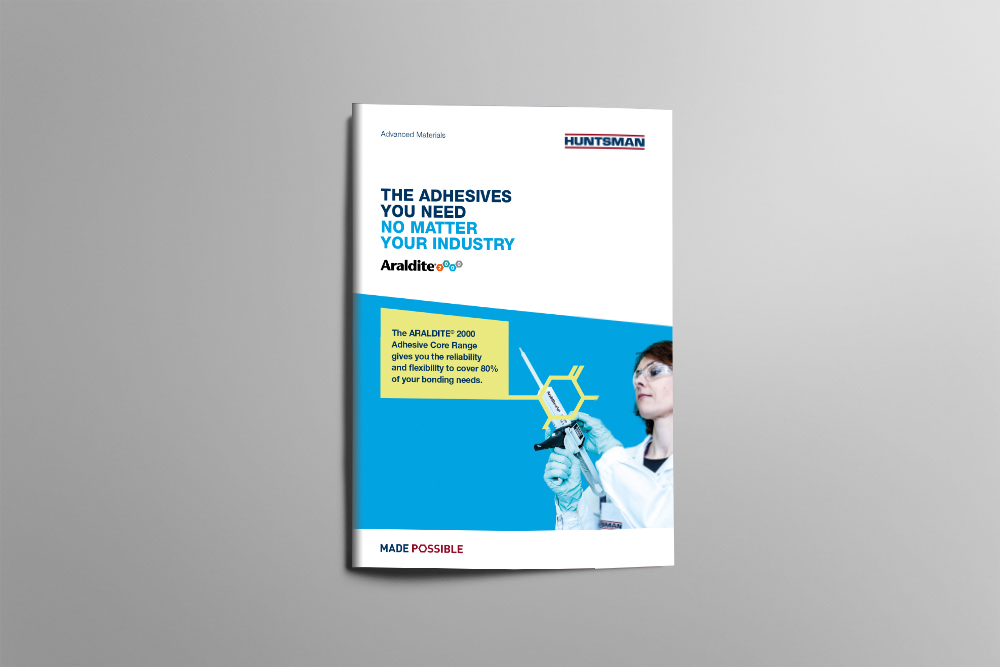 Download now the Huntsman white paper dedicated to the boating industry :