ARALDITE®2000 Core Range: Increase production throughput and create a more attractive product.
ARALDITE®2000 Core Range increase production throughput and create a more attractive product.
Bus and truck manufacturers can increase production throughput by reducing cycle times when they choose ARALDITE® Core Range Adhesives.
Whether you're bonding small interior parts consisting of mixed materials, or you need strong adhesion on composites and metals, ARALDITE® adhesives are perfectly suited to the task.
When you bond large panels on trailers, rather than using mechanical fasteners, you can distribute stress uniformly over large areas.
ARALDITE® Core Range Adhesives can help maintain the physical integrity of joined structures. And when you eliminate drilled holes, the panels are finished with a smooth, clean and attractive appearance.

Reminder of the core range of the Araldite® 2000
Please see below for our eight adhesives capable of covering 80% of your bonding needs.
Discover them through this table :
           Two-part epoxy adhesive
          Two-part acrylic adhesive
Two-part polyurethane adhesive

Araldite® 2051
Ultra-fast curing, for applications
in extreme conditions
Find the best adhesives that you need
In this table you can identify the right product with the materials to be assembled, the maximum operating temperature and the service life required: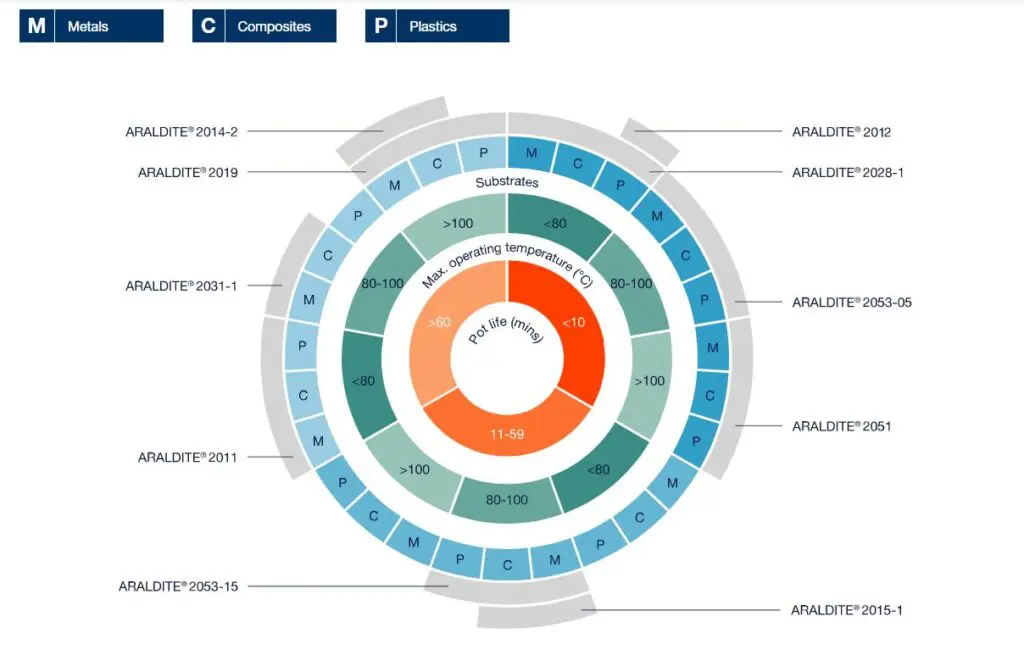 More information :
Need information on the core range of Araldite® 2000 or on the product range Araldite® ? Contact our technical department at +33 426 680 680 or
fill out our contact form.
Don't wait any longer to download the Huntsman – Araldite® Core Range brochure: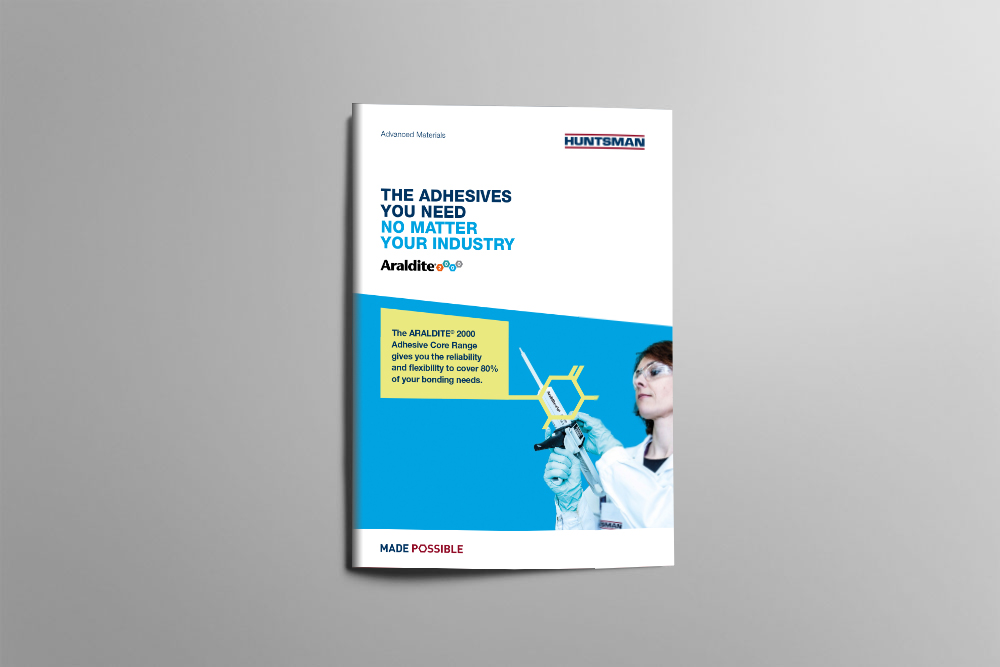 Download now the Huntsman white paper dedicated to the boating industry :