Dow – Dow Performance Silicones, Join our webinar on Tuesday, October 13th, 4pm ET/10am CET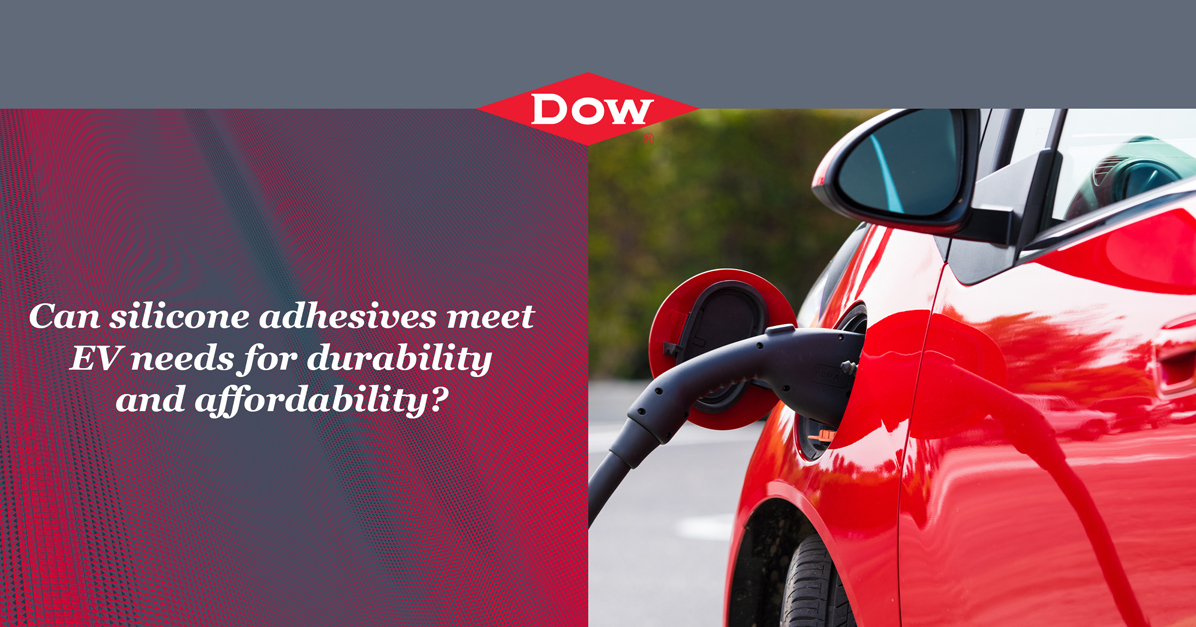 Dow Performance Silicone invites you to participate in a webinar dedicated to silicone adhesives used in your vehicle electrification applications.
Samaro and Dow are pleased to announce an upcoming webinar on silicone adhesives for VE applications:
"Silicone adhesives for lifetime performance in vehicle electrification".
Silicone adhesives have enabled Tier1 automotive electronics manufacturers to provide highly reliable devices to OEMs for decades.
With the increasing electrification and range of vehicles, silicone adhesives are needed to ensure the durability of more mechanical designs and functional requirements, while helping to control total cost and providing durable solutions to meet the expectations of OEMs and consumers.
In this webinar, Dow provides an overview of silicone adhesive curing technologies in the market today and describes development trends.
In addition, Dow describes the match between application specific requirements and silicone adhesive options, including ensuring confirmation of the appropriate measurement method to represent realistic environmental operating performance.
Our webinar will help you determine the right silicone adhesive for your EV applications with key ideas:
Overview of current and future silicone adhesive curing technologies.
How to navigate through application-specific adhesive selection criteria
How to test the assumptions of the adhesion measurement method for correlation with operational performance over the lifetime.
Click here to find out how to register : :Register.