DOWSIL™ 7094, self-levelling silicone sealant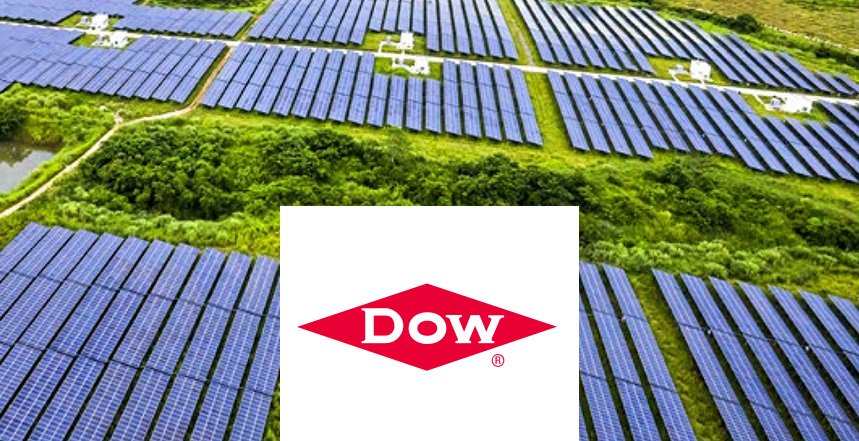 DOWSIL™ 7094 Self-Levelling Silicone Sealant is a black, low modulus silicone sealant designed for applications requiring a fluid, non-corrosive product with durable adhesion to a wide variety of substrates.
It has been developed for protection, strength and decoration applications in the construction and photovoltaic (PV) industries where long life, safety and flexibility are required. The high temperature and UV stability of this coating makes it suitable for both indoor and outdoor applications. Applied as a brush, squeegee or spray coating, DOWSIL™ 7094 Self-Levelling Silicone Sealant is an effective and durable solution for both the on-site repair of PV modules that have shown backsheet degradation, and for the protection of factory applied backsheets.
DOWSIL™ 7094 Self-Levelling Silicone Sealant cures at room temperature to form a highly durable elastomer, enhancing chemical adhesion and acting as an electrical insulator. After curing, it restores insulation and protection against water ingress and UV radiation. Due to the excellent durability of silicone sealants – with proven stability in outdoor conditions of over 50 years – this product offers a reliable long-term repair solution.
Applications of DOWSIL™ 7094 silicone sealant
Sealing and bonding applications where low viscosity and self-levelling properties combined with non-corrosive curing are required.
Designed for applications where a strong but flexible bond is required, such as bonding materials with different thermal expansion rates, e.g. glass to metal or glass to plastic.
Low modulus formulation for high movement capability
Sealing in spaces where an elastic seal is required
Features and benefits
Reliably fills backsheet cracks – including deep cracks
Restores strength to electrical insulation
Can be applied by brush or spray in the field – no disassembly of equipment required
Good adhesion to co-extruded polyamide ("AAA"), as well as other commonly used backsheets (including those with an outer layer of PVF, PET or PVDF).
Short curing time
Very durable material, resulting in a long service life

Tests were carried out at the Austrian Research Institute for Chemistry and Technology (OFI) and Silicon Austria Labs (SAL). It was shown that coating a module with deep cracks caused by field degradation could restore insulation, that the module retained high insulation after damp heat ageing and that it passed a water leakage test.
Specific properties for PV applications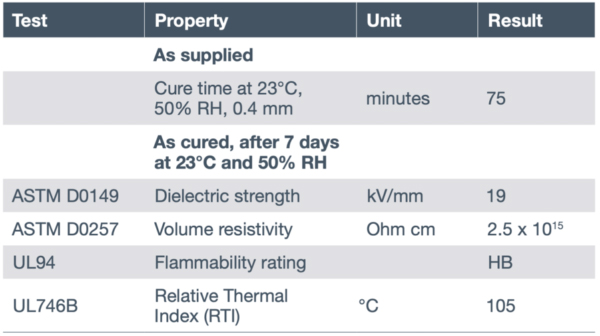 ASTM: American Society for Testing and Materials
UL: Underwriters Laboratories
Full product information is available at dow.com.
These are typical properties and should not be construed as specifications.
DOWSIL™ 7094 self-levelling silicone sealant is designed for use on solar modules as a :
A repair solution when the backsheet shows signs of cracking.
A preventive measure on modules where backsheets are generally prone to cracking.
This easy application can be done in a workshop or in the field, even on installed modules, with the backsheet dow
To apply:
Clean the surface of the backsheet. The type of cleaning depends on the soiling, extent and type of degradation of the backsheet. In general, the following cleaning procedure
Wipe the backsheet surface with a damp cloth and then with a dry cloth.
Apply DOWSIL 7094 Flowable Sealant with a squeegee, brush or spray gun.
Immediately smooth the coat with a spatula, using light force to push the sealant into the cracks.
Allow to harden.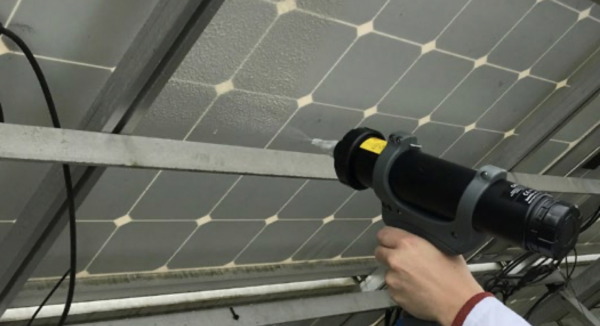 Spray application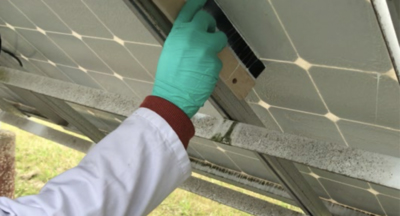 Smoothing of the surface
More info :
Need more information on the DOWSIL™7094 or the DOWSIL™ product range? Contact our technical department at +33 426 680 680
Because sealing is a recurring issue that is becoming increasingly important in most industry sectors: automotive, construction, electronics, transportation, household appliances, lighting, energy… Samaro offers you in the following documentation, the basic concepts of sealing as well as silicone technology, then a non-exhaustive list of products classified by type of sealing and then by polymerization mode (single or two-component), presenting for each reference their typical properties and applications.
Download our selection guide for industrial silicone sealants.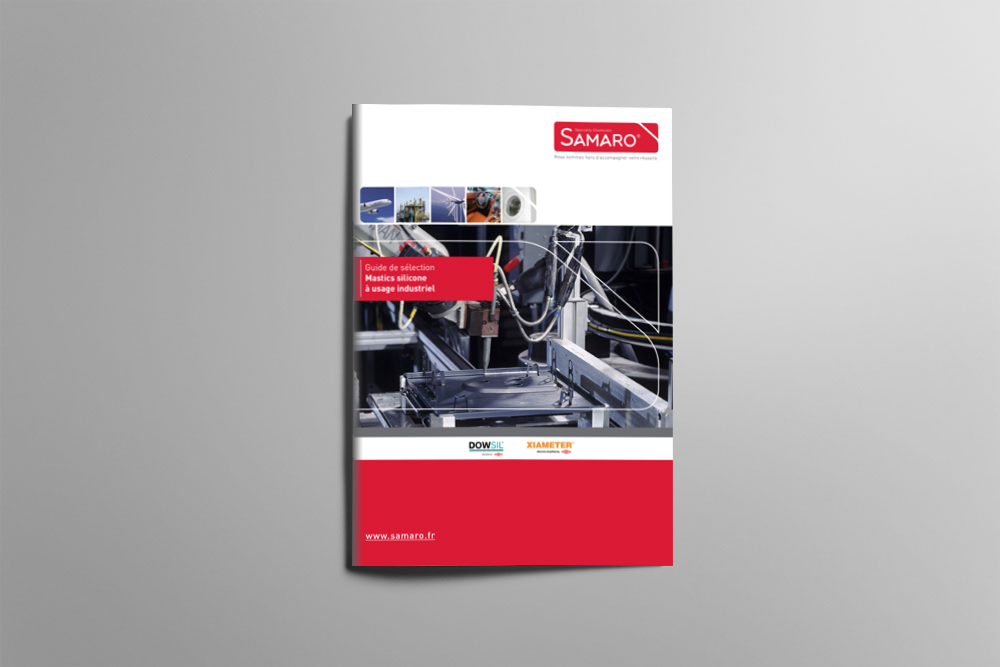 source : www.dge.com