Eliminate buzzing, squeaking and rattling inside the vehicle

In recent decades, the automotive industry has given increasing priority to reducing engine, wind and road noise to improve comfort. Unfortunately, as background noise levels continue to decrease, the squeaks, ticks and rattles generated by the many components inside and outside the vehicle become increasingly noticeable and disturbing.
With the emergence of hybrid and electric vehicles, the reduction of NVH is becoming increasingly important.
Noise, Vibration and Harshness (NVH) engineers regularly use Krytox™ lubricants to solve noise problems both inside the vehicle (dashboards, center consoles, locks and latches) and outside (door seals, covers and weather strip seals, sunroofs and suspension bushings).
Why Krytox™ ?
Unlike hydrocarbon-based lubricants, Krytox™ is chemically inert and compatible with all plastics, elastomers and fabrics used in vehicle construction, as well as all automotive paint and coating systems – and therefore will not compromise the appearance or mechanical integrity of any component or surface it comes into contact with.
Krytox™'s low volatility allows it to withstand drying over time, allowing it to operate throughout the life of the vehicle.
Krytox™ is resistant to road salt and water wash, as well as car wash detergents and steam which physically remove other lubricants over time.
Krytox™ provides a thick lubricating film to separate parts and prevent squeaking, buzzing and rattling during vehicle operation.
Creating original car interiors
Materials used in car interiors are selected for their surface appearance, colour and dimensional stability.

The use of different materials combined with increased demand to eliminate snoring, squeaking and rattling
Design engineers are confronted with the use and contact of different materials in car interiors without generating annoying noise. Quieter interiors and quality finishes are essential for modern vehicles.
Comparison of Lubricant Capacities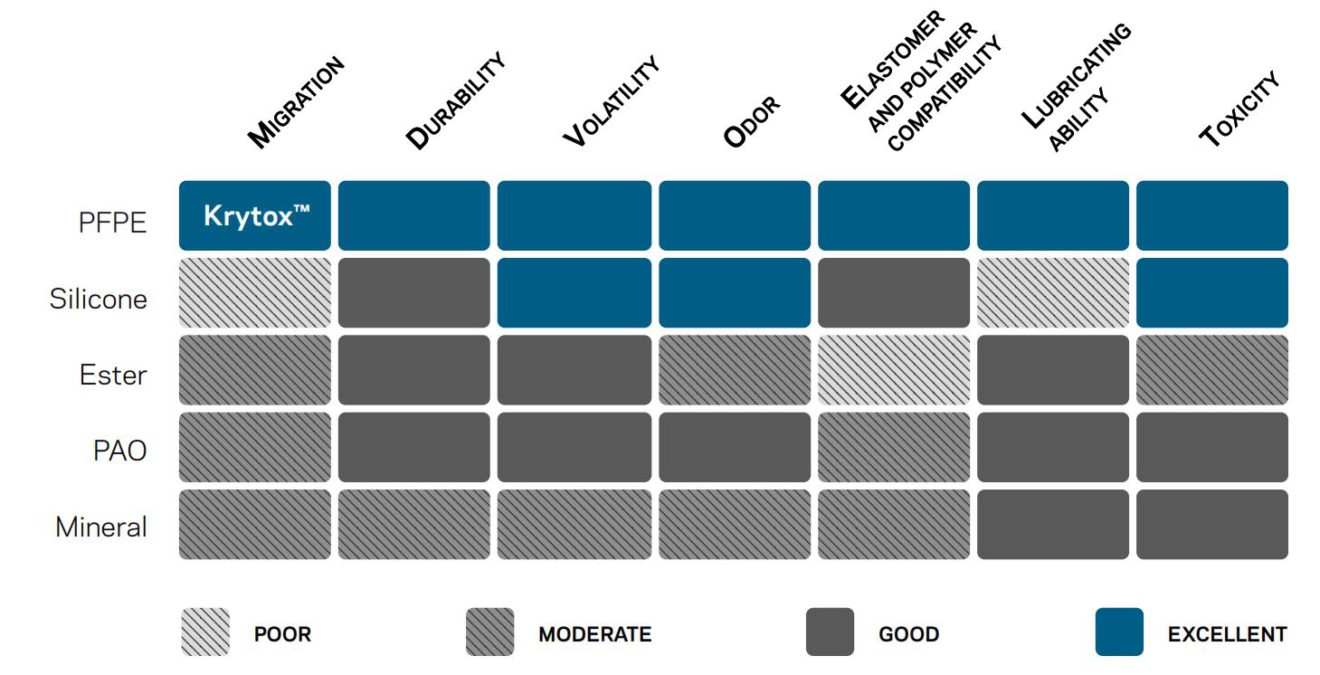 The advantages of design with Krytox™ Lubricants in noise reduction
Vehicle interiors and noise abatement
Krytox™ High performance lubricants are currently used to reduce friction and rubbing. They reduce or eliminate buzzing, squeaking and rattling (BSR). Typical areas of application for Krytox™ lubricants are the following :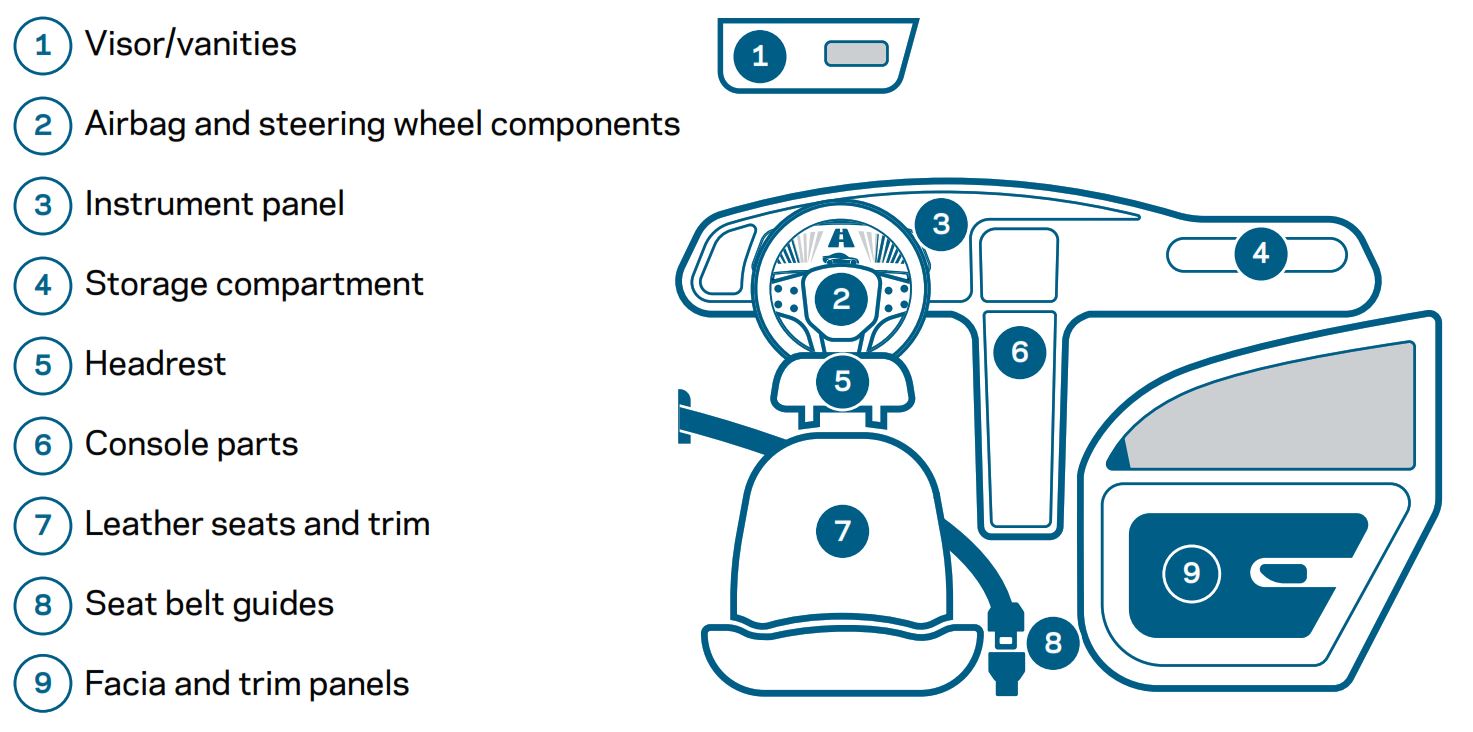 More info :
Need information on lubricants Krytox™ ? Contact our technical service at +33 426 680 680 or complete our contact form.
To find out how Krytox™ Performance lubricants can produce concrete results in automotive applications, download the white paper proposed by Chemours. Download it today!