Huntsman – Araldite® 2023 now Loyd's Register approved

Araldite® 2023 :  Complex assemblies made simple!
ARALDITE® 2023 adhesive could help you bonding large and complex parts with up to 50% faster bonding process.
ARALDITE® 2023 adhesive is 100% non-sagging, which means that you can easily apply it to complex surfaces, both vertically and vertically.
The combination of a primerless application and a one-step bonding process can speed up the process by up to 50% and result in a cleaner assembly compared to the traditional lamination process.
With its high void-filling capabilities and >100% elongation, ARALDITE® 2023 adhesive can help you compensate for large production variations. Finally, its flexibility can also compensate for the thermal expansion of different materials and dynamic loads.
Araldite® 2023 : Benefits

Exists in 3 versions: open time of 10/30/60 minutes
Extremely flexible to resist shocks, vibrations, dynamic loads
Pasty product for filling large gaps (up to 30mm) or vertical applications
UV stable (no yellowing in the sun)
Lloyd's Register (LR) approved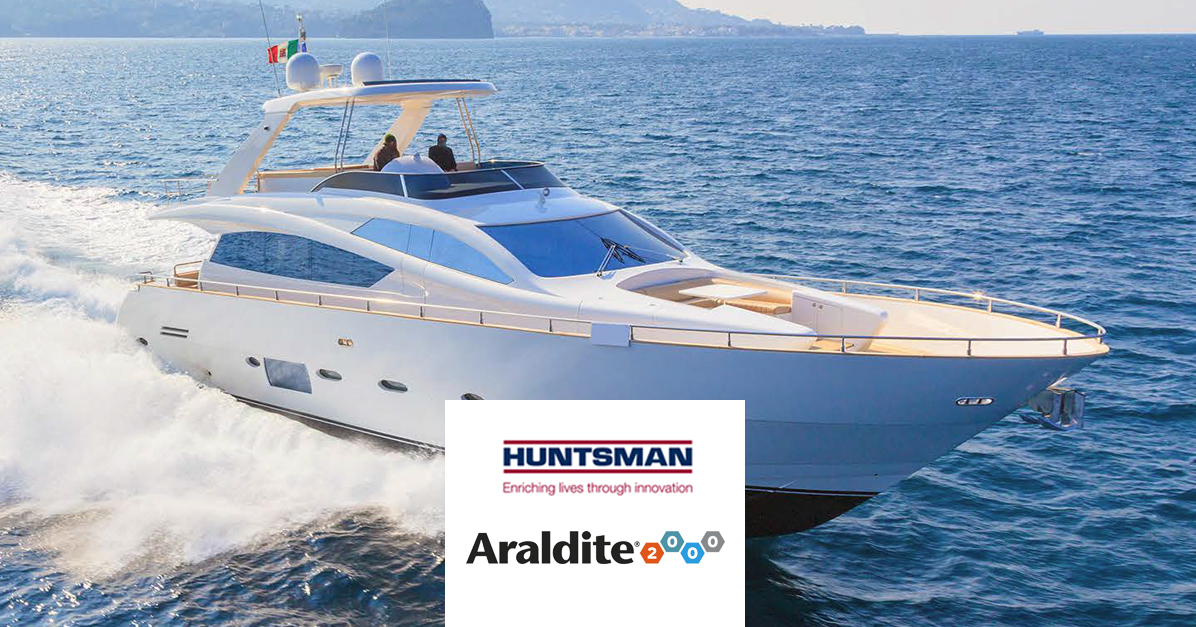 Is also Lloyd's Register : :
Araldite® 2015-1 : 2-part epoxy adhesive for all structural assemblies
Resistant to dynamic loads
High stiffness
Excellent mechanical properties on metals and composite
Lloyd's Register (LR) approved
Excellent resistance to marine environments
Pasty, non-sagging product, with an 45 minutes open time
Discover in video the benefits of Araldite® 2023
More information :
Need information about our adhesives or Core Range Araldite® ? Contact our technical department at +33 426 680 680 or
fill out our contact form.
Download now the Huntsman White Book dedicated to the marine industry: