MOLYKOTE® 3451 Chemical resistant bearing grease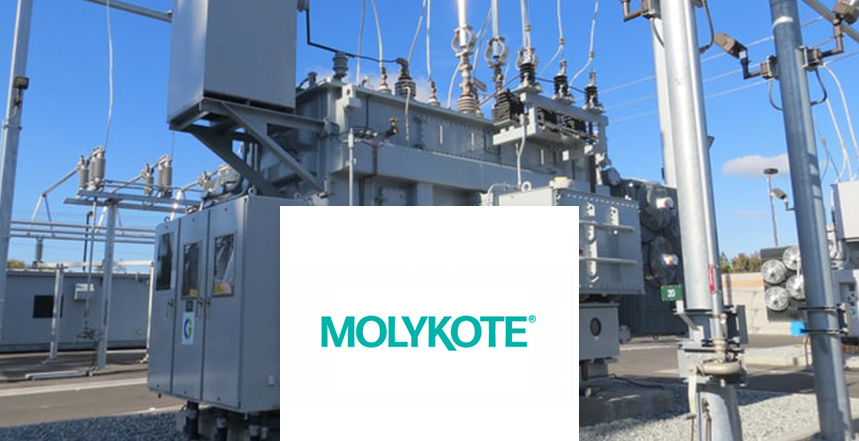 Fluorosilicone bearing grease improves circuit breaker reliability
DuPont's MOLYKOTE® Smart Lubrication™ brand improves the performance and reliability of high-voltage circuit breakers for electric utilities. Extensive field experience shows that lubricating circuit breaker bearings with MOLYKOTE® 3451 chemical-resistant bearing grease – a fluorosilicone-based synthetic oil thickened with PTFE – reduces failure rates and helps prevent equipment damage and power outages that can have significant financial impact as well as quality of service provided to customers.
For utility breaker maintenance strategies, MOLYKOTE® 3451 chemical resistant bearing grease offers :
Better lubricant resistance in harsh environments
Superior protection against wear and corrosion
Reliability under heavy loads, extreme heat and cold conditions and intermittent operation.
High resistance to oxidation and drying out
Prevention of sludge or varnish build-up.
Deteriorated or inadequate lubrication is a common cause of circuit breaker failures. Utilities that lubricate circuit breaker bearings with a synthetic fluorosilicone grease can significantly reduce failures and improve overall reliability. MOLYKOTE® 3451 chemical resistant bearing grease outlasts other oils and greases in harsh environments. It has proven to be effective in preventing equipment damage, extending maintenance intervals and reducing power outages.
This fluorosilicone grease can help extend circuit breaker maintenance intervals to 20 years or more and reduce problems and costs associated with slow or no trip times.
More info :
Need more information on MOLYKOTE® 3451 or on lubricants DuPont™ Molykote® ?
Contact our technical service on +33 426 680 680 or fill in our contact form.
You can also download our selection guide for industrial lubrication and maintenance: