MOLYKOTE® G-1056, G-1057 and G-1067 Greases with low temperature and noise reduction properties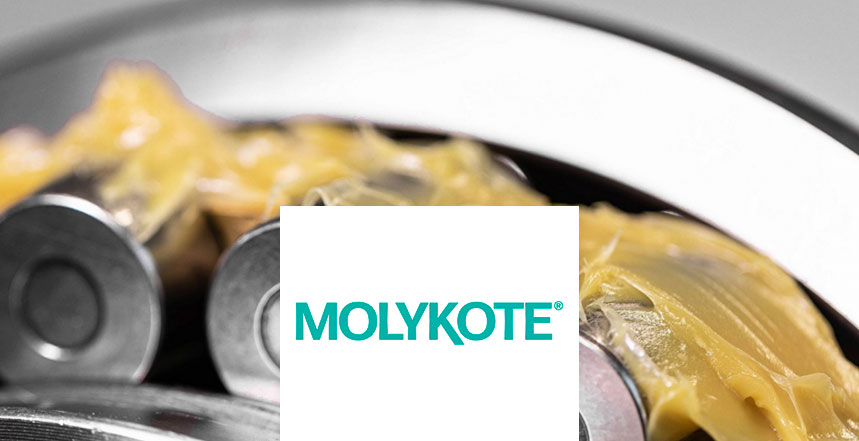 Low temperature application, noise reduction with MOLYKOTE® G-1056, G-1057 and G-1067 greases
These noise-reducing greases offer :
Excellent noise reduction and low temperature performance
Less stress and easier handling for a cleaner production environment.
Controlled oil separation and flow for cleaner parts and less staining over time.
Good resistance to water washout for extended life in wet applications.
Applications
Car body parts
Slides and guides, actuators, cables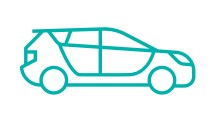 Household appliances
Moving parts of refrigerators, washing machines, air conditioners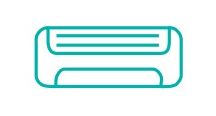 Moving parts of office equipment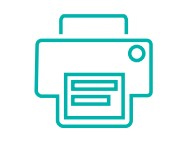 Outstanding noise reduction properties
Conventional anti-noise greases increase operational resistance at low temperatures because they use a high viscosity oil to reduce noise. A new base oil and additive technology allows these new greases to have lower friction at low temperatures and better noise dampening properties at ambient temperatures.
Comparison of noise reduction properties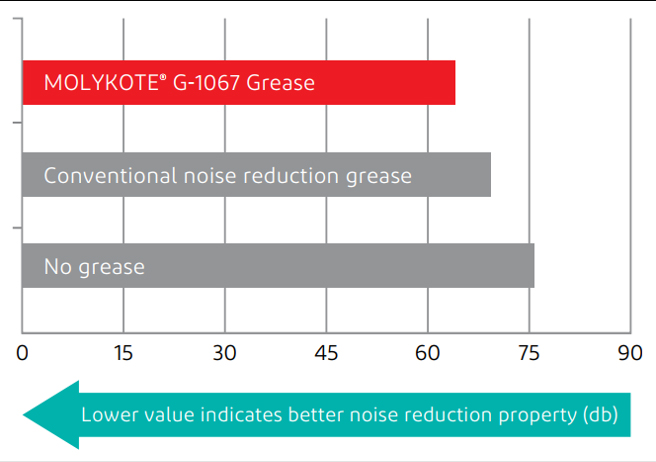 Good low temperature property below -40°C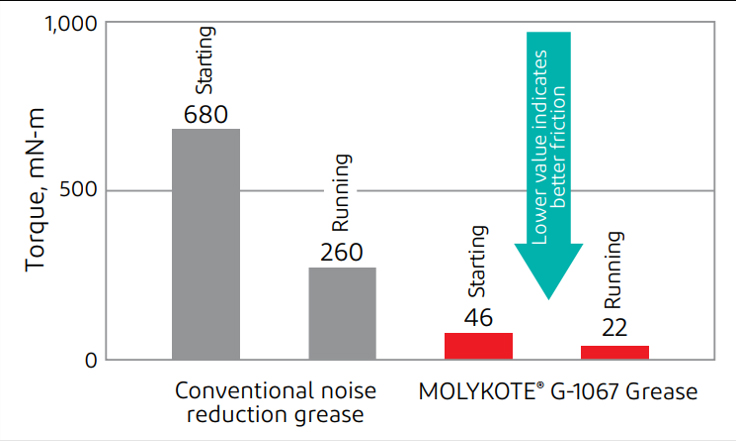 Test method: Low temperature torque test (JIS K 2220)
Controlled oil separation and purging
Before test

After test (100°C x24h)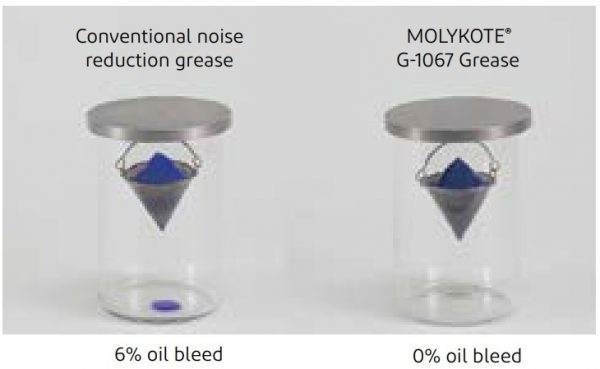 Test method: Oil purge (JIS K 2220 100°C x 24 hours) – the grease is coloured for the test.
General properties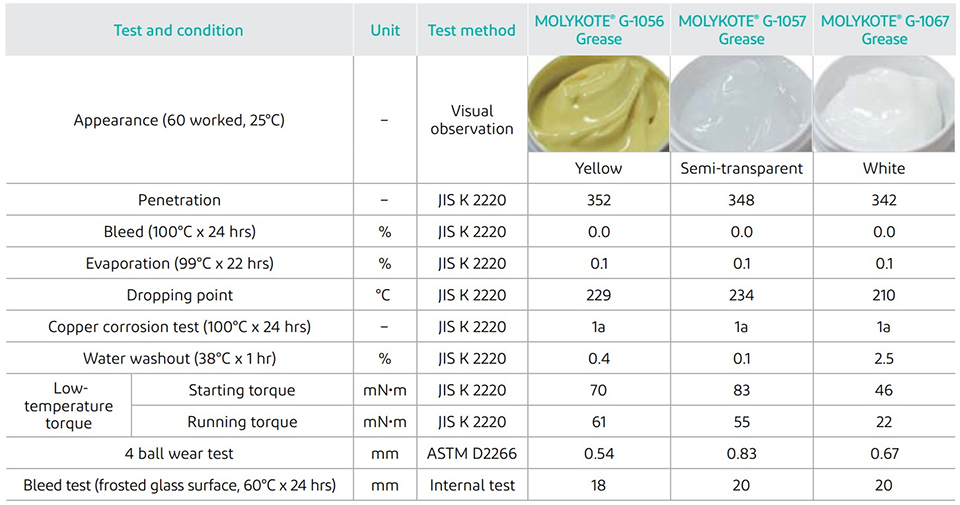 Note: These values are not intended to be used for the preparation of specifications. Please contact us before writing specifications for these products.
Source: Dupont publication
More informations :
Need information on MOLYKOTE® lubricants ? Contact our technical department on +33 426 680 680 or fill in our contact form.
You can also download our selection guide dedicated to industrial lubrication and maintenance: