MOLYKOTE® G-5025 grease exceeds competitive lubricants in new braking system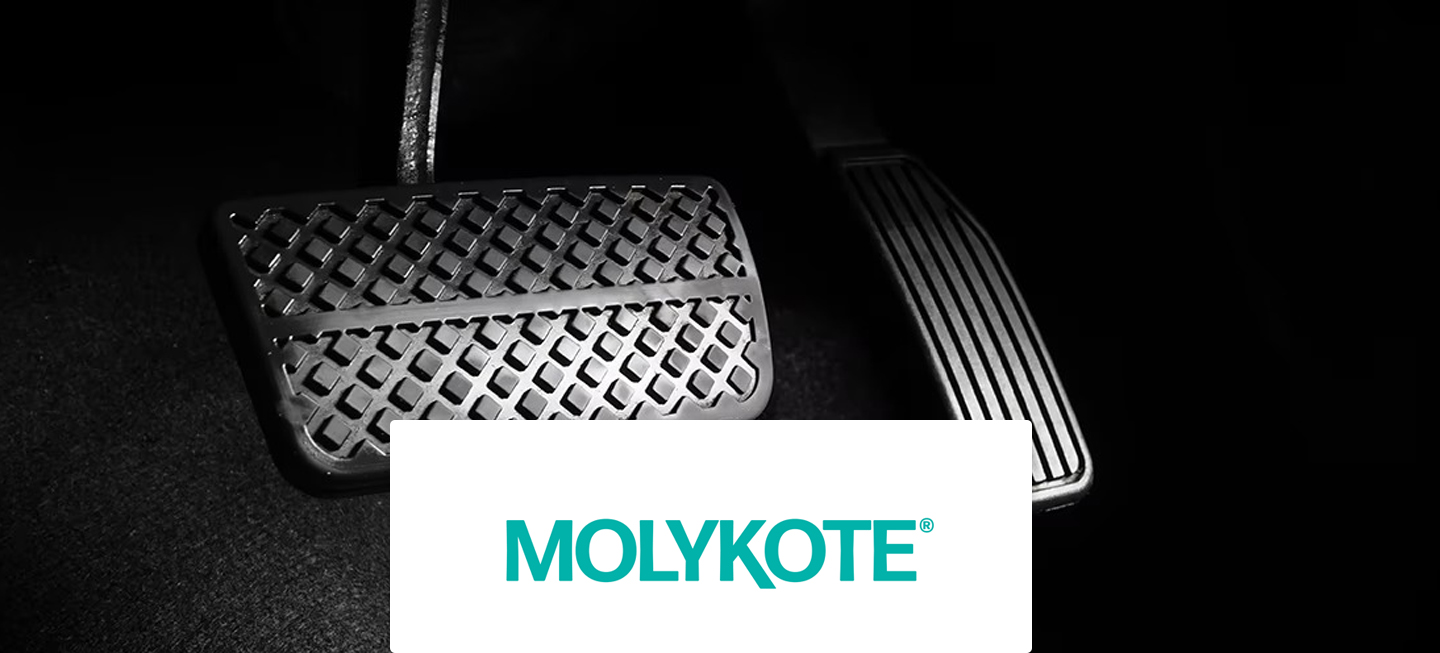 Application
Bethel Automotive Safety Systems, Co., Ltd., a global brake system manufacturer based in China, has initiated the development of its Wire-Controlled Brake System (WCBS) a new single box EHB system. The system, combined with an electronic emergency parking brake, offers the advantage of being smaller and lighter with fewer components than traditional power assisted brakes and two box EHB systems  and can be used in both new electric vehicles and traditional combustion engine vehicles.
The manufacturer was seeking a lubricant solution that would be compatible with rubber and plastic and would pass the system's endurance tests over a wide range of service temperatures.
The Challenge
Initially, a competitor's polyalkylene glycol (PAG) lubricant had been selected for the application but failed to meet the challenging requirements.
The competitor's lubricant performed well at temperatures as low as -30°C, but the braking system exhibited reduced output pressure compared to the lubricant's performance at ambient temperature. According to the manufacturer, energy loss in lithium-ion batteries is a major concern, especially in winter.
Electro-hydraulic braking (EHB) is a fast-growing technology that replaces the old servomotor brake technology. The braking unit, as shown here, is controlled by electronic actuators which activate the hydraulic braking system.
The solution
The MOLYKOTE® specialized lubricants team collaborated with Bethel's EHB system project manager to understand the project's technical requirements and recommend a solution. The lubricant needed to endure millions of charge cycles at service temperatures ranging from -40°C to +120°C. MOLYKOTE® laboratory tests showed that a specific lubricant – MOLYKOTE® G-5025 Grease – was compatible with various rubber/elastomer substrates (e.g., EPDM) and plastics, indicating that the team would meet the reliable protection required by the application.
Comparisons in the DuPont laboratory demonstrated that MOLYKOTE® G-5025 Grease could provide much lower torque than the competitor's product at extremely low temperatures, prompting the manufacturer to try it in a road test. When put to the test, MOLYKOTE® grease reduced the pressure gap, meeting the manufacturer's expectations.
The EHB system's output pressure was more stable with MOLYKOTE® G-5025 Grease than with the competitor's product, helping the braking system operate safely and reducing energy consumption – especially in cold weather – by reducing starting and operating torque, as shown in the table below. After a clear demonstration of the operational efficiency of the specialized MOLYKOTE® lubricant, MOLYKOTE® G-5025 Grease was successfully specified.
| | | |
| --- | --- | --- |
| Low temperature (-40°C) | Competitor's grease | MOLYKOTE® G-5025 Grease |
| Starting torque | 891.3 mN.m | 110 mN.m |
| Running torque, 20 min | 169.8 mN.m | 23.2 mN.m |
Reliable Lubrication Compatible with Plastics and Low-Temperature Performance
MOLYKOTE® G-5025 Grease was developed for lubricating disengaging clutches in starters but has proven to be a high-performance lubricant over a wide temperature range – not only in starters but in other automotive applications with high durability requirements. It exhibits good anti-wear properties and offers oxidation and moisture resistance that can extend component life.
In addition to the specific customer application presented in this case study, MOLYKOTE® G-5025 Grease has also been specified for similar applications by other key market players.
Standard*
Test
Result
Color
Yellow
DIN 51818
NLGI class
44228
DIN ISO 2137
Worked penetration
295-325 mm/10
IP 396-02
Dropping point
248°C
CTM 0033A
Bleed (150°C, 24 hr)
0,0268
CTM 0033A
Evaporation (150°C, 24 hr)
0,0362
DIN 51805
Flow pressure @ -40°C
< 500 mbar
DIN 51802
Emcor (7 d, distilled water)
0
DIN 51 350 pt.5
DIN 51 350 pt.4
Four-ball-tester:
Wear scar (1,000 N, 60 sec)
Weld load
1.0 mm
4,400 N
Service temperature range
-40°C to +180°C
*DIN: Deutsche Industrie Norm. ISO: International Standardization Organization. IP: Institute of Petroleum. CTM: Corporate Test Method; copies of CTMs are available on request.
Source : dupont.com
More info
Would you like to find out more about MOLYKOTE® G-5025 grease or our products for the automotive industry? Contact our technical department on +33 426 680 680 or fill in our contact form.