Permabond 2011 et Permabond 792, two instant adhesives NSF-approved for the food industry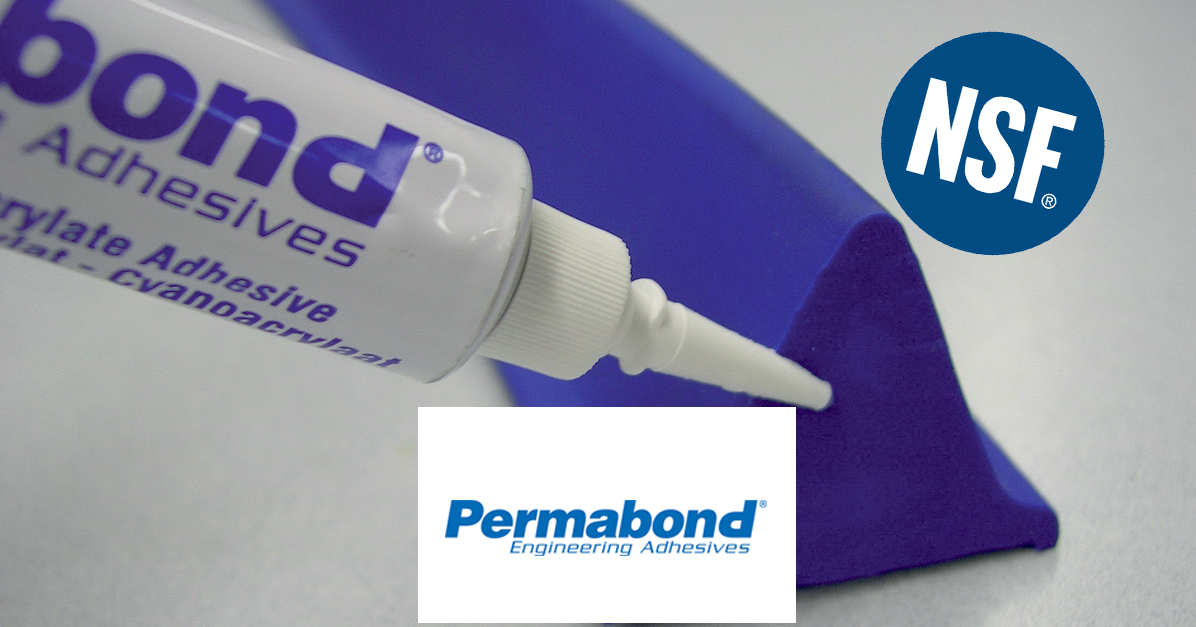 Permabond 792 and Permabond 2011 adhesives, which are now certified NSF-P1
Cyanoacrylate adhesives are often called "instant adhesives", as they are able to achieve a strong and durable bond in a few seconds. They are widely used in the rubber and elastomers industry, for example for the production of O-rings (by bonding end-to-end an elastomeric cord) or the fixing of gaskets in various equipment (pumps, tanks, doors , etc…).
Permabond and Samaro are expanding their range of products for the food industry, with two well-known products: Permabond 792 and Permabond 2011 adhesives, which are now certified according to the American standard NSF-P1 (adhesive for use in food processing areas) for every application in contact with food.
They join the Permabond 102, Permabond 240, Permabond 2010 and Permabond 105 which are already approved "contact with drinking water applications" according to the WRAS standard (Water Regulations Advisory Scheme).

Benefits and technical characteristics of Permabond 792
Permabond 792 is especially designed for ultra-fast setting instant bonding: 2 to 7 seconds.
It is versatile and can be used from -35°C to +120°C.
Permabond 792 is available :
Download :
Benefits and technical characteristics of Permabond 2011
Permabond 2011 is a cyanoacrylate gel suitable for vertical applications (Viscosity 70 000 mPa.s)
Permabond 2011 is available :
Download :
Some examples of applications
Permabond 792 and Permabond 2011 cyanoacrylates are perfectly compatible with food grade elastomeric seals.
These two references can be used in all equipment for :
Food processing (mixers, grinders, roasters,…),
Transport (centrifuges, pumps, conveyors, conditioners,…)
Storage (cold room door seals, for example).
More info :
Need more info about cyanoacrylate adhesives or about our partner Permabond ?
Contact our technical department at +33 426 680 680 or fill in our contact form.
You can also download our selection guides dedicated to cyanoacrylate adhesives :