REACH: update of the status of cyclosiloxanes D4, D5, D6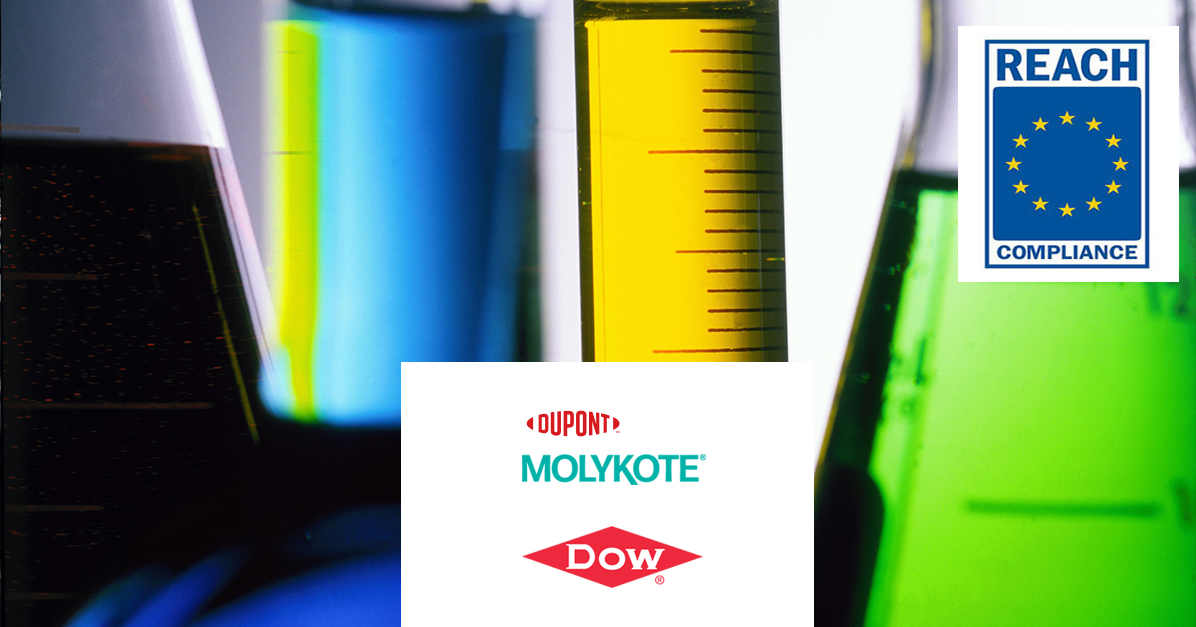 Following the introduction of siloxanes D4, D5, D6 in the SVHC list, on 27/06/2018, by ECHA, within the framework of the European regulation REACh, the MSDS of products containing these substances at a content >0.1% mentioned them.
As substances D4, D5, D6 are residues in the manufacturing process of silicone products marketed by SAMARO, our manufacturing partners, DOW and DuPont, have worked and are still working on their process to scrupulously control the levels of these cyclosiloxanes.
Products with < 0.1% D4, D5, D6 content are therefore no longer affected by the potential REACh authorisation process and no longer mention them in their updated MSDS, e.g. Molykote™ 4 (formerly DC 4) and Dowsil™ 7091 Black (see section 2.3 and 3 of the safety data sheet).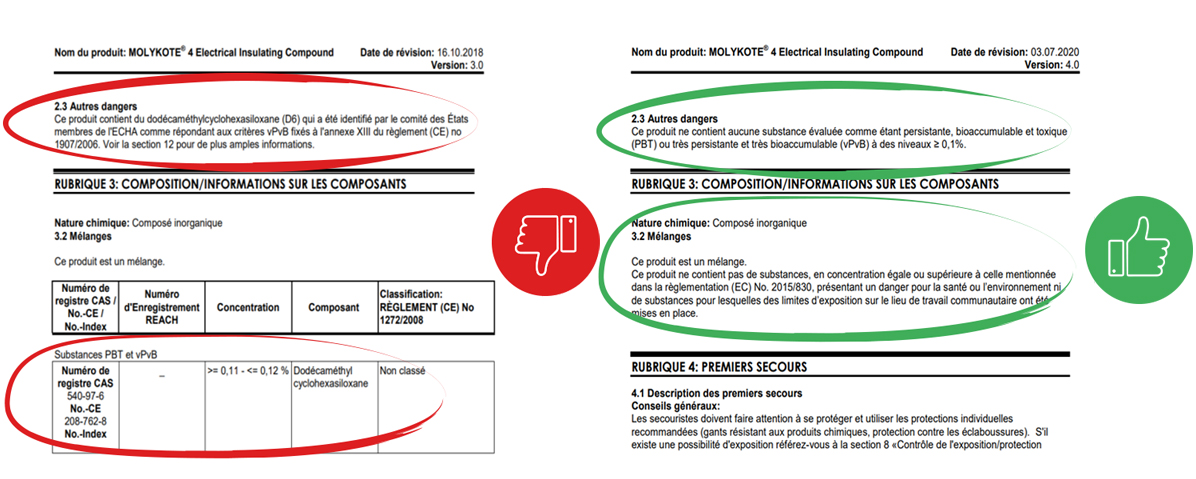 In addition, in silicone products marketed by SAMARO, substances D4, D5 and D6 are not intentionally added and are considered impurities with no use function in the REACh regulations. Therefore, the authorisation process of the REACh regulation does not apply to Molykote and Dupont silicone products marketed by SAMARO.
More info :
Need more information about Molykote or Dowsil? Contact our technical department at +33 426 680 680 or fill in our contact form.