Discover our bonding, electronic protection and lubrication solutions dedicated to the E-Mobility market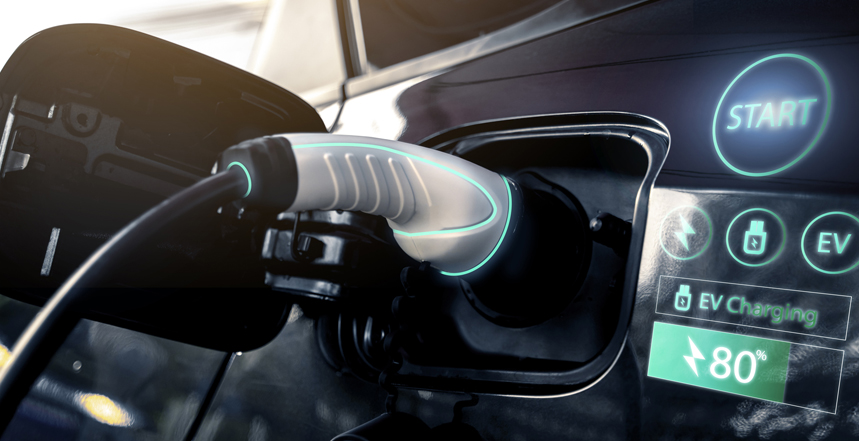 Samaro provides complete solutions and technologies for energy storage systems such as batteries, power generation and power conversion components. Our latest innovations in automotive electronic materials facilitate the manufacture of lightweight, high energy density lithium-ion batteries and their related subsystems, which are essential to enable the range expansion and rapid growth of today's hybrid electric vehicles and plug-in electric vehicles.
Our assembly, sealing, heat dissipation, and electrical and electronic protection solutions offer benefits from the single cell level to battery packs, power conversion systems and control units.
All E-mobility applications on a 3D picture
This market page is specially designed to highlight our solutions for electrical and electronic protection and lubrication assemblies.
The 3D illustration allows you to find all the applications thanks to the strategically placed chips.
Below the 3D visual you will find all the applications of the E-Mobility market.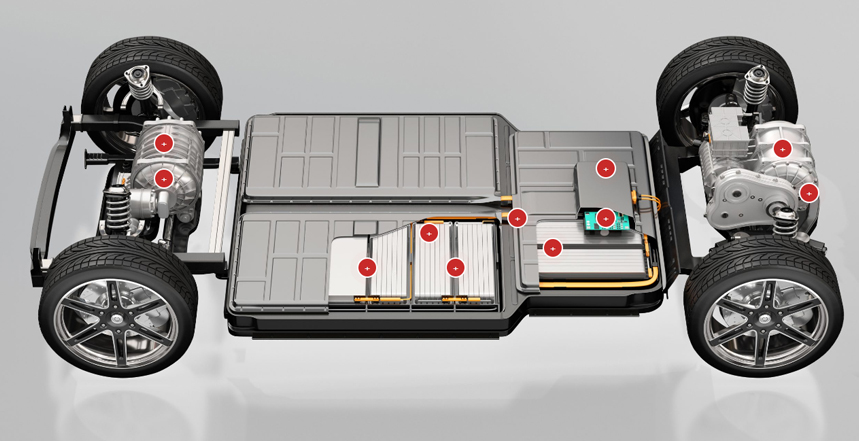 3D illustration - Electric vehicle chassis with a click chip system.
Overview of E-mobility applications
Through the Dowsil, Araldite and Molykote brands, we offer solutions for heat dissipation, assembly, sealing and lubrication of motor components, battery packs and energy conversion in electric vehicles.
EV Battery module
Battery pack
Electric motor
Thermal management :
Adhesives / Sealant : 
Protection of electrical components :
Lubrication of motor components :
Makes you still curious?
Through the section: Going further, you will be able to find all the news of our partners (Huntsman – Araldite, Dow – Dowsil, DuPont – Molykote) dedicated to the E-mobility-market.
More info
Would you like more information about the E-mobility market, or do you have a technical question about a specific application? Contact our technical department.